Your walls are dingy and the color is dark and outdated, but you can't quite pull the trigger on repainting? You want a neutral paint color but how to pick? Experiencing paint color paralysis? Here is a place to start: look at your fixed finishes like the fireplace stone, flooring, countertop or backsplash. What color do you see the most of? Then look for the lightest shade with the same undertone.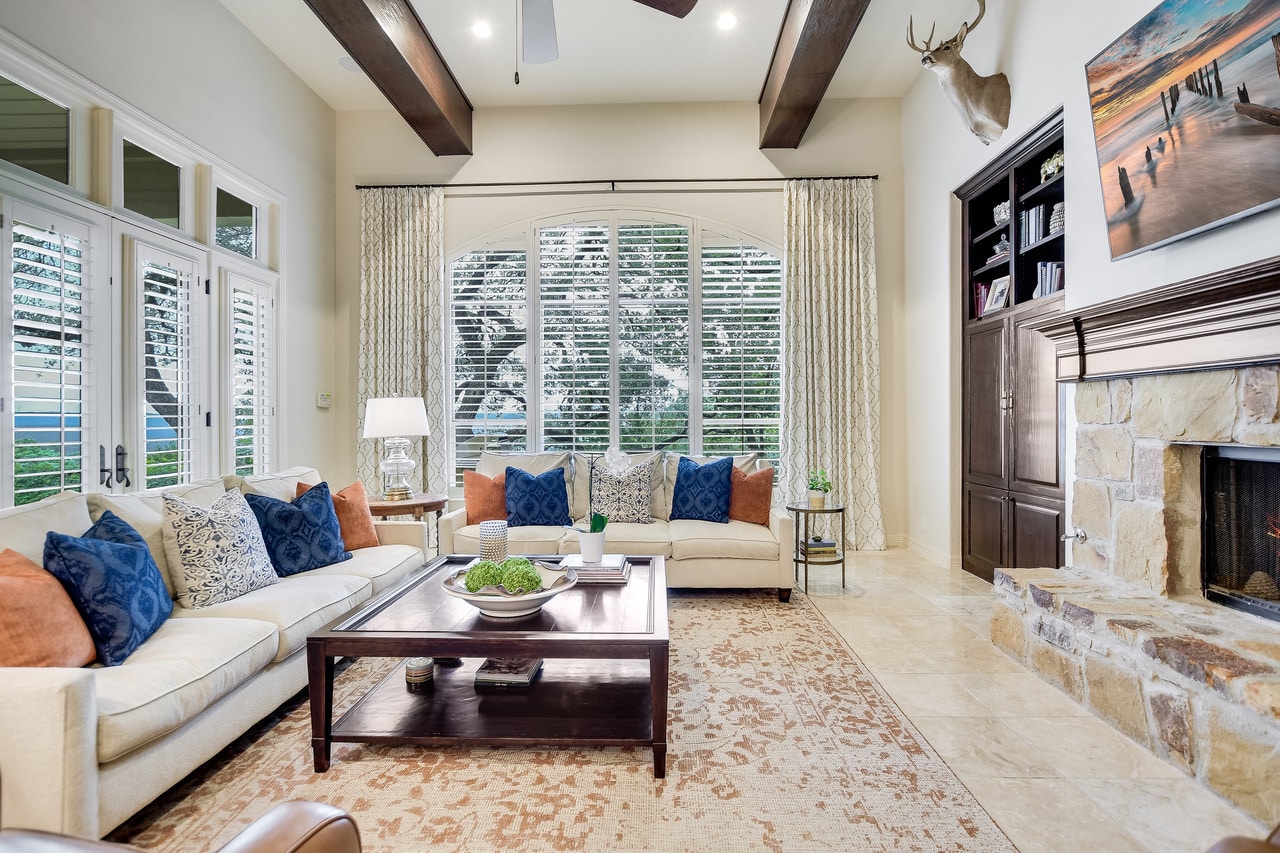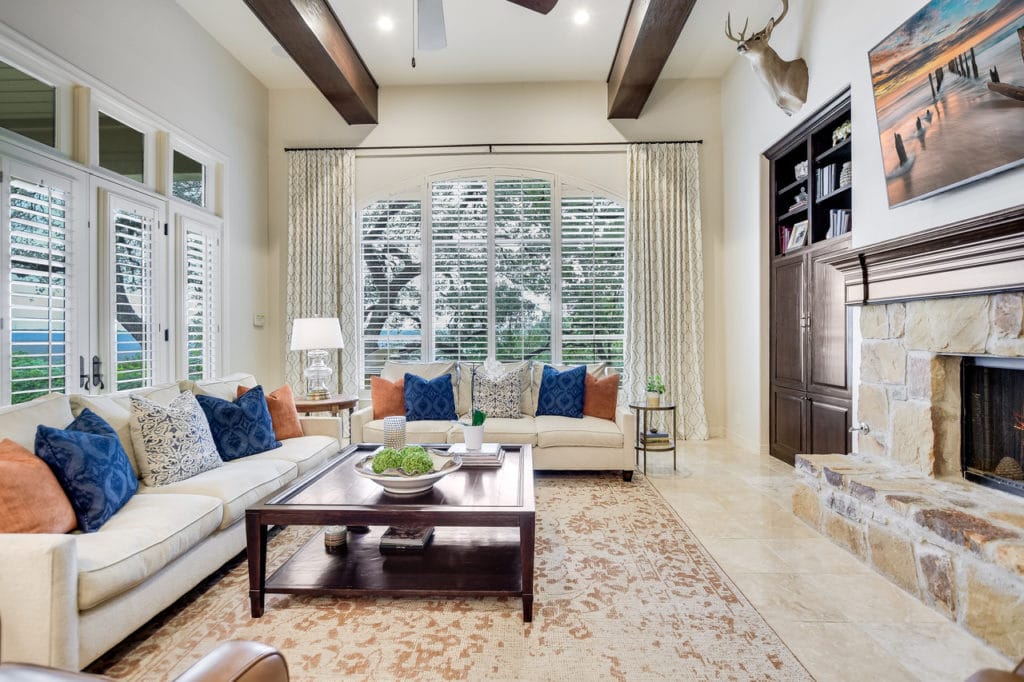 Let's take this traditional family room above as an example. It has a fireplace with orange-beige, rust and brown stone and travertine floors which have a pinky-beige undertone. The house was built in the early 2000's when this stone was very popular. When my clients purchased this house last year they knew they needed to update the paint color but couldn't decide which one. See the before photo below.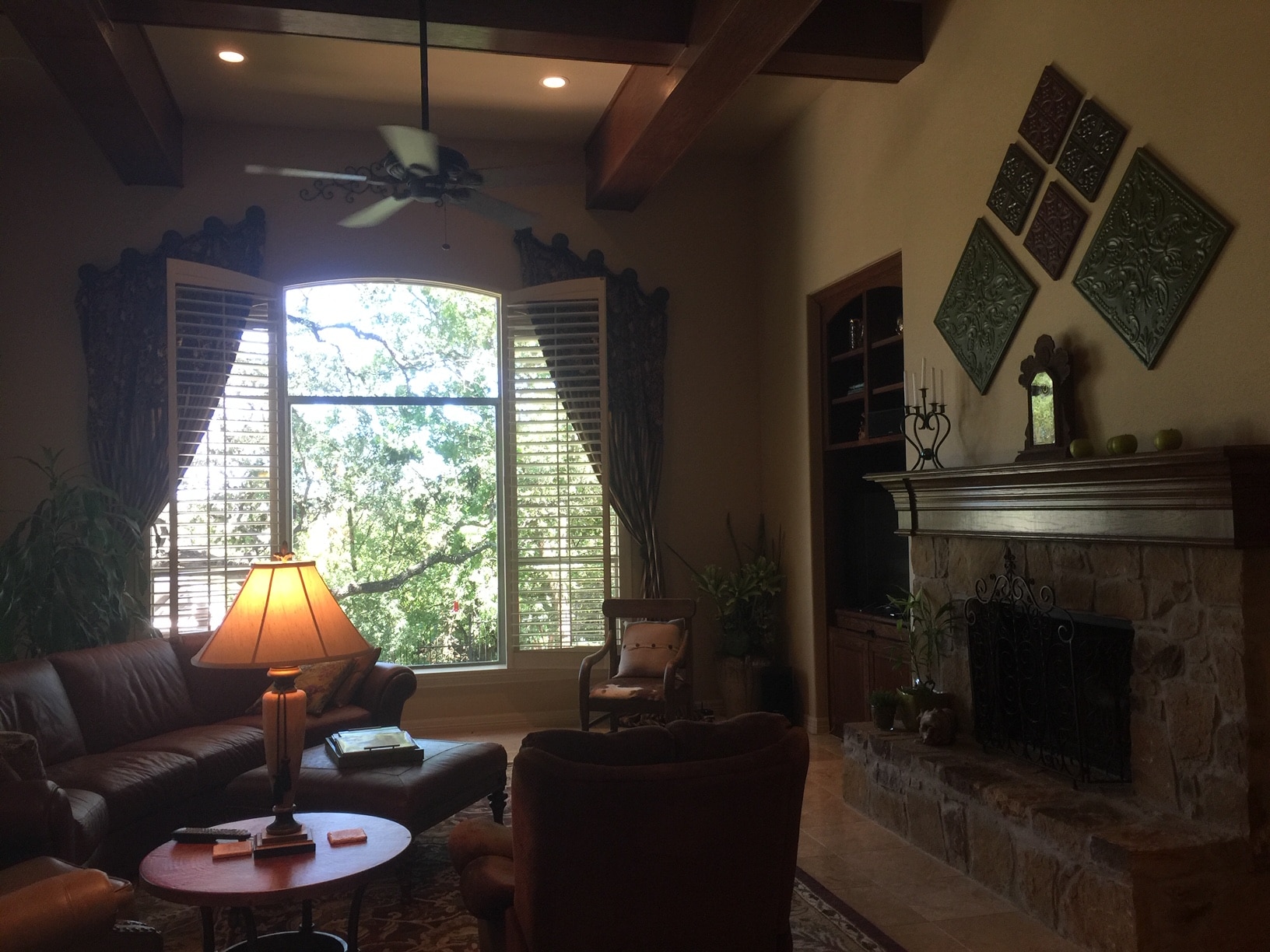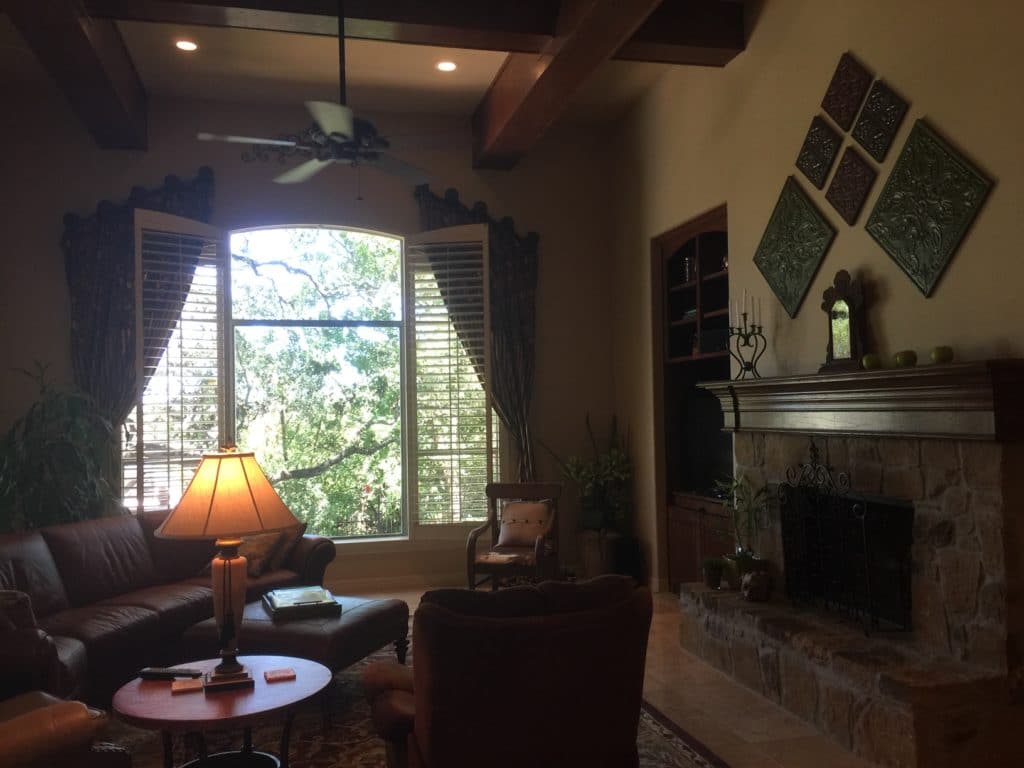 Manchester Tan by Benjamin Moore was the perfect neutral paint color to update and lighten this room. It is an earthy beige and blends nicely with both the fireplace and the floor. In the photo below (source unknown) it appears as though the homeowner tried to pick a gray to go with the stone but missed the mark. The paint has a blue gray undertone. What they needed was an earthy green gray like Revere Pewter by Benjamin Moore.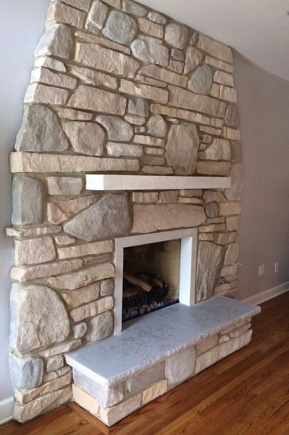 Another stone I often need to work around in is Austin Limestone. In this kitchen there is Sherwin Williams Balanced Beige on the walls which go very nicely with her taupe tile because Balanced Beige is actually a taupe. (The names can be deceiving!) For the cabinets we choose Ballet White by Benjamin Moore which is a creamy white that complements the creamy undertone of the limestone around her stove.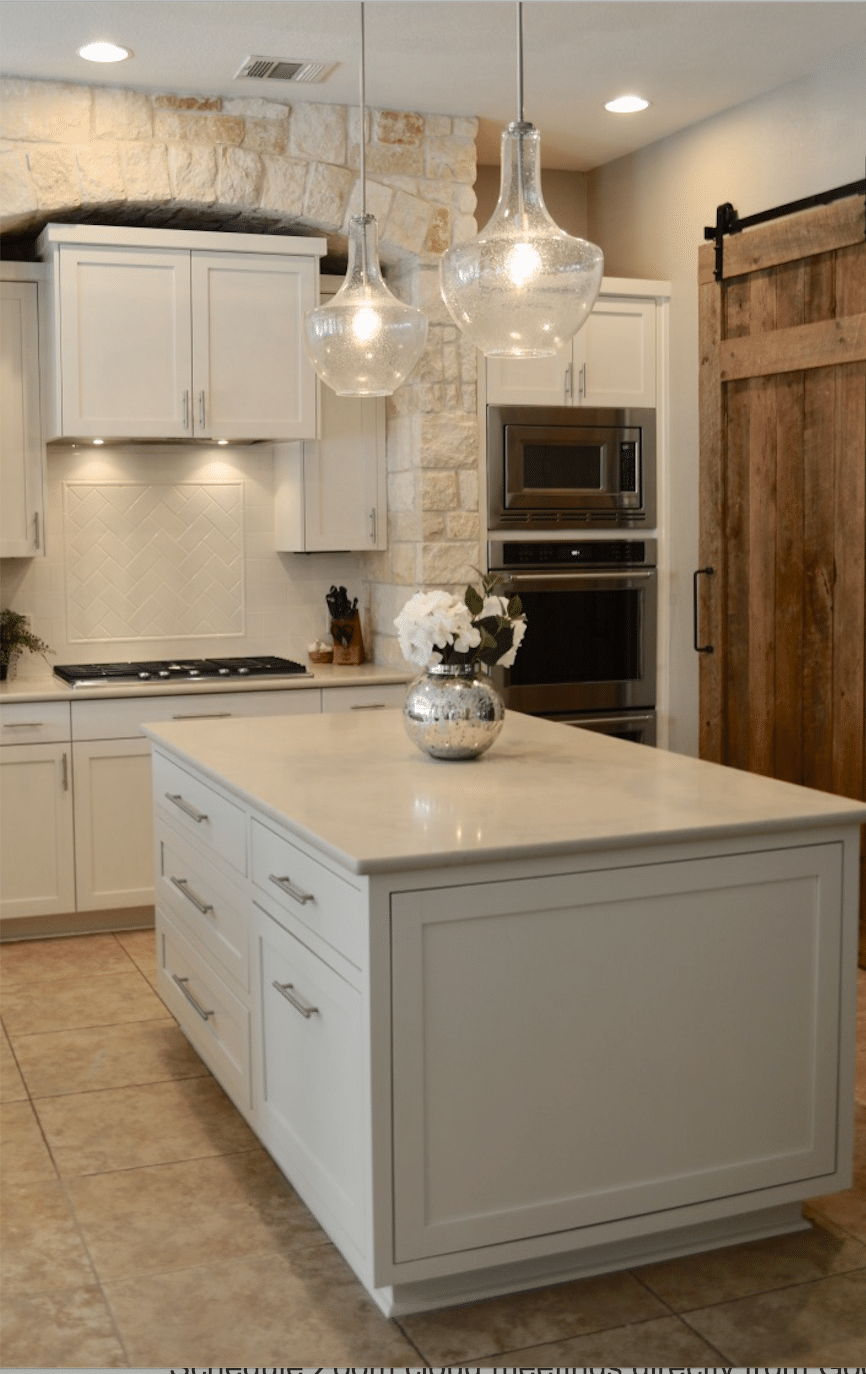 In this family room below, the only fixed element we needed to work around when choosing the neutral paint color was the fireplace because we replaced her concrete floors with wood. I think wood floors are like a pair of blue jeans – they go with everything! The plaster on the fireplace was a green/gray/beige so we went with Accessible Beige by Sherwin Williams which is actually more of a green gray than beige and it looks beautiful. It is an open floor plan and the cabinets in her kitchen were already off-white so they were a perfect compliment to the Accessible Beige.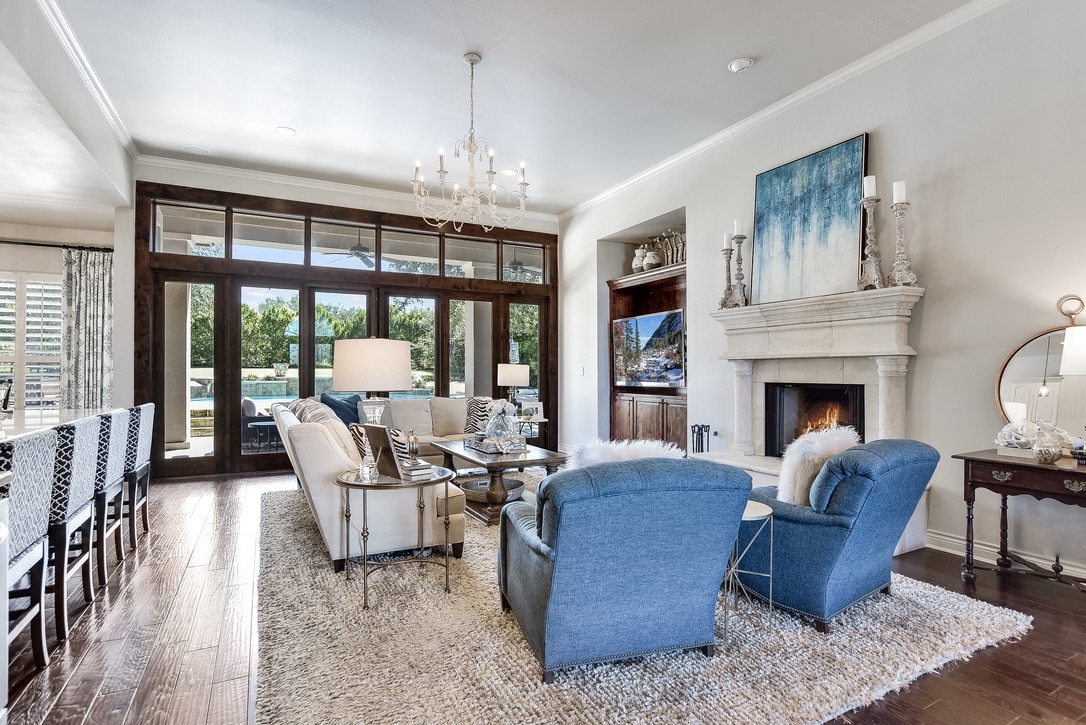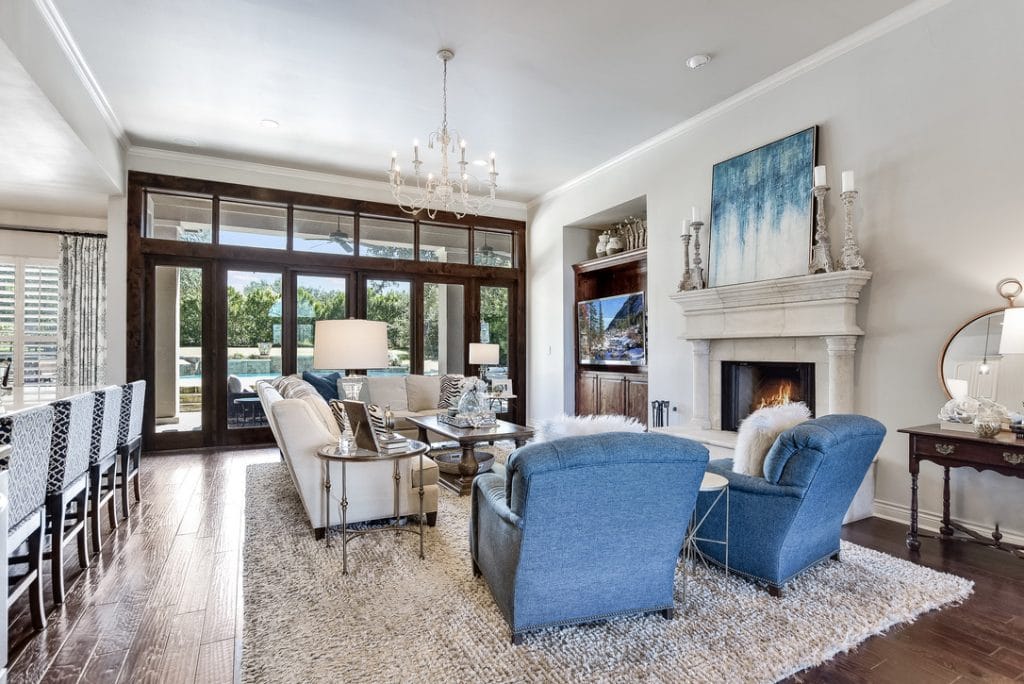 Maybe you have narrowed down your paint choices, but just need a second opinion to help you get over the hump. I would love to help! I will bring my large paint boards and my color wheel to show you very clearly which paint is the right one.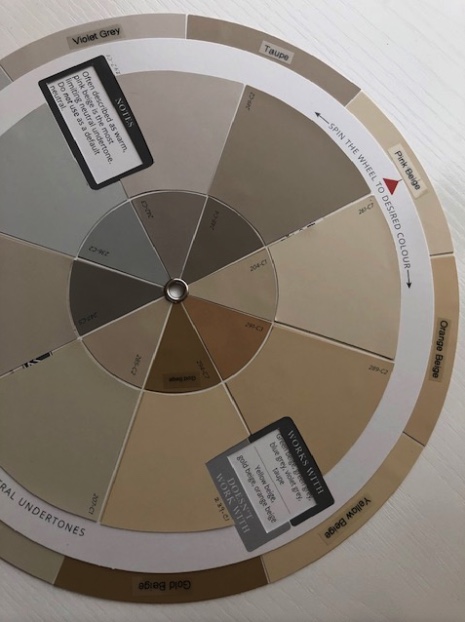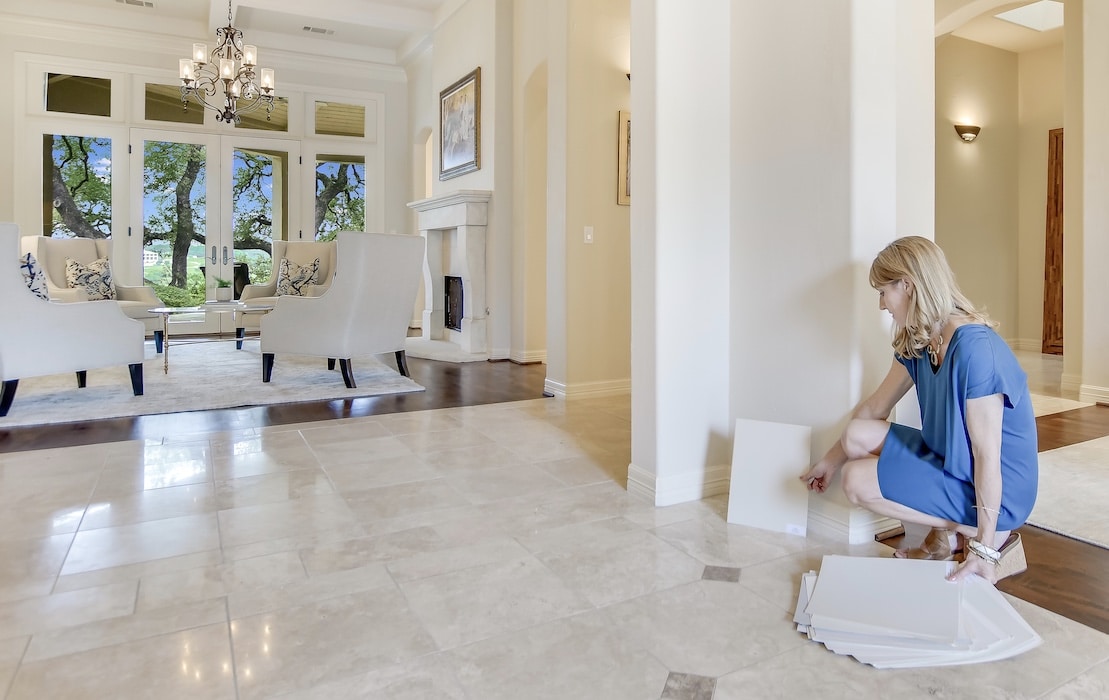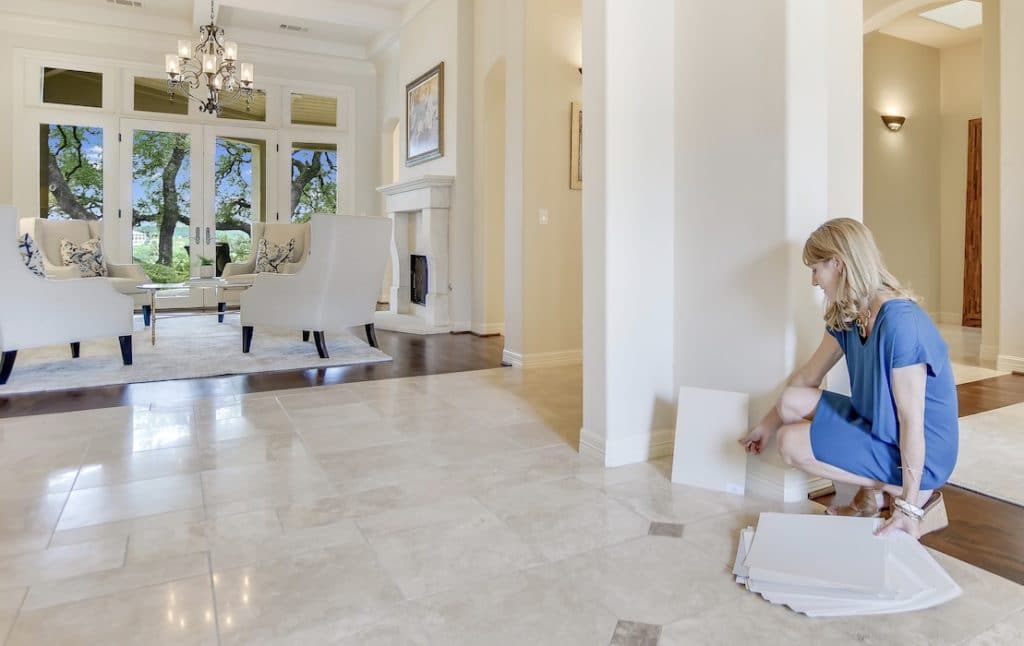 Your home should nurture you, support you and inspire you to be your very best. Let's take the first step by choosing the best paint color for your walls. See my Design Services and schedule your paint consultation today.