Recently I worked with a couple on a kitchen remodel and the wife wanted a white kitchen: white cabinets, white backsplash and marble counter. Her husband was a doctor and resisted. He thought it would look too sterile. After being in a hospital all day he said wanted to come home to a colorful home. So we came up with a compromise. They had a large island and we painted it Hale Navy by Benjamin Moore to bring in the color he was wanting but it still kept the classic look of the white kitchen.
I love a white kitchen. Our first home that we rented as newlyweds had a white kitchen and it was built in the 50's. In the home we built in 1997 we used white cabinets. Twenty one years after building our first house, white kitchens are still in style. They are classic. On my paint consultations I regularly meet with clients who want to paint their stained cabinets white. Stain colors go in and out of style. For example, if you looked at the orange stain on the cabinets in the photo below you would probably think it was built in the early 2000's when the Tuscan trend was all the rage and orange stains were a popular choice.
Kitchen Remodel Before and After: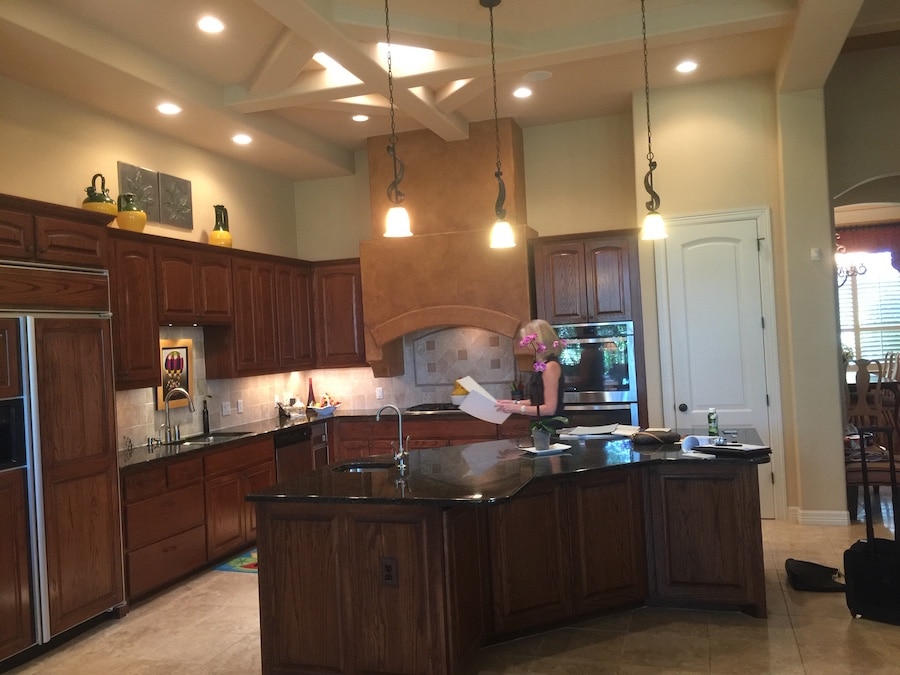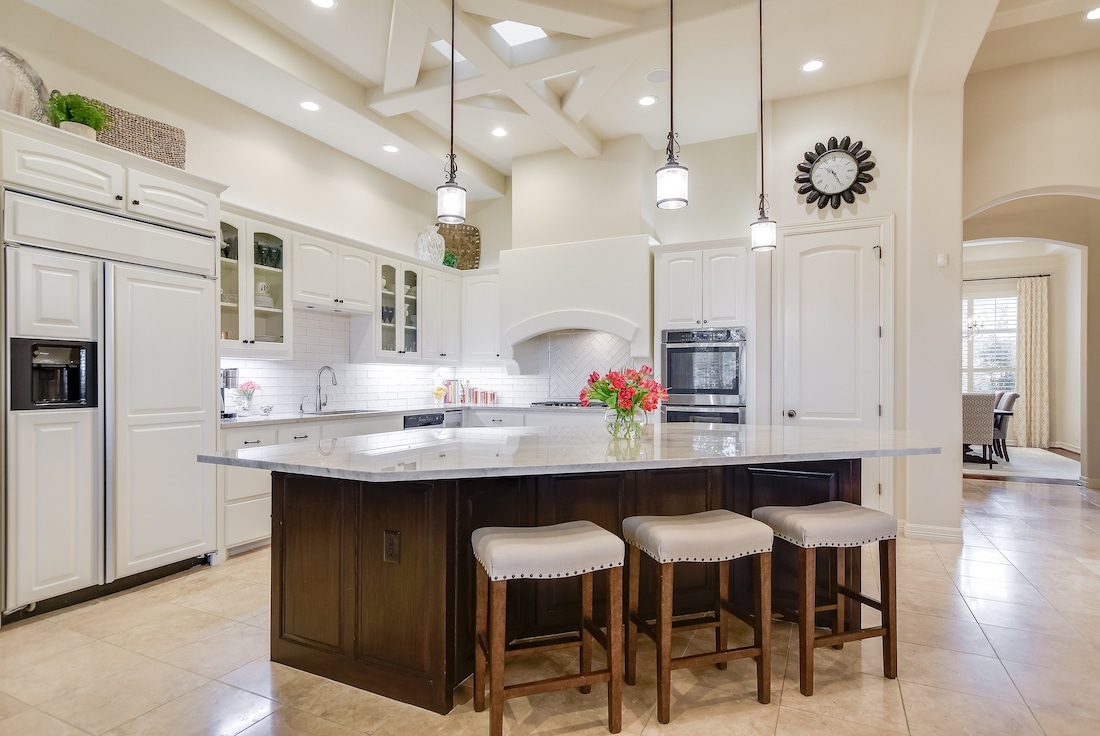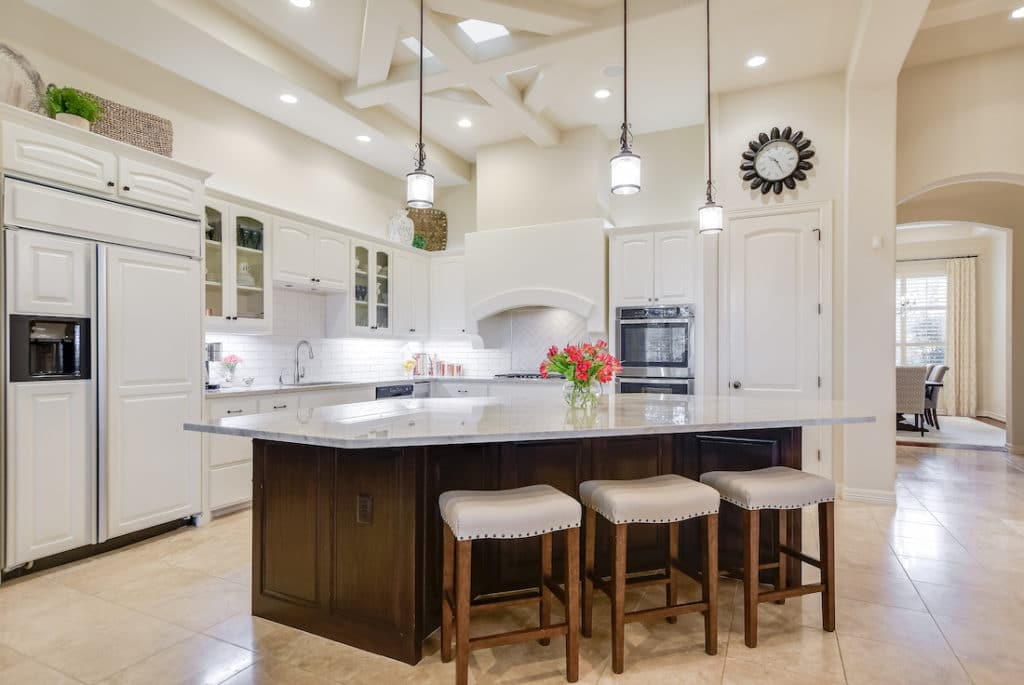 The clients wanted to keep the travertine floors so we chose a creamier white for the cabinets called White Dove from Benjamin Moore. We changed the counter to Taj Mahal quartize and the backsplash tile is an off white rough cut subway tile with an antique look to it. Similar to my doctor client, the owner of this kitchen was a little fearful of an all white kitchen so we stained the island with a dark brown stain.
While I love a white kitchen, I do understand why some people think they are too cold or sterile. There are a few ways to warm up a white kitchen.
Paint the lower cabinets a darker color: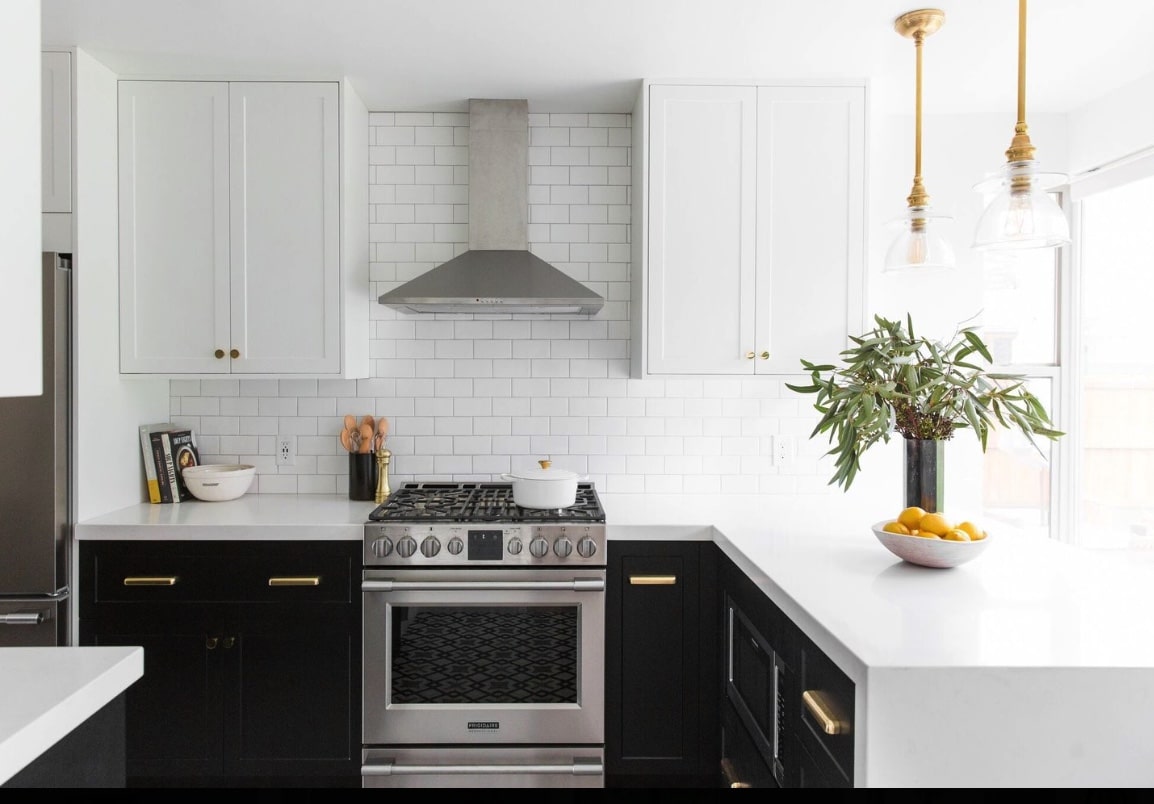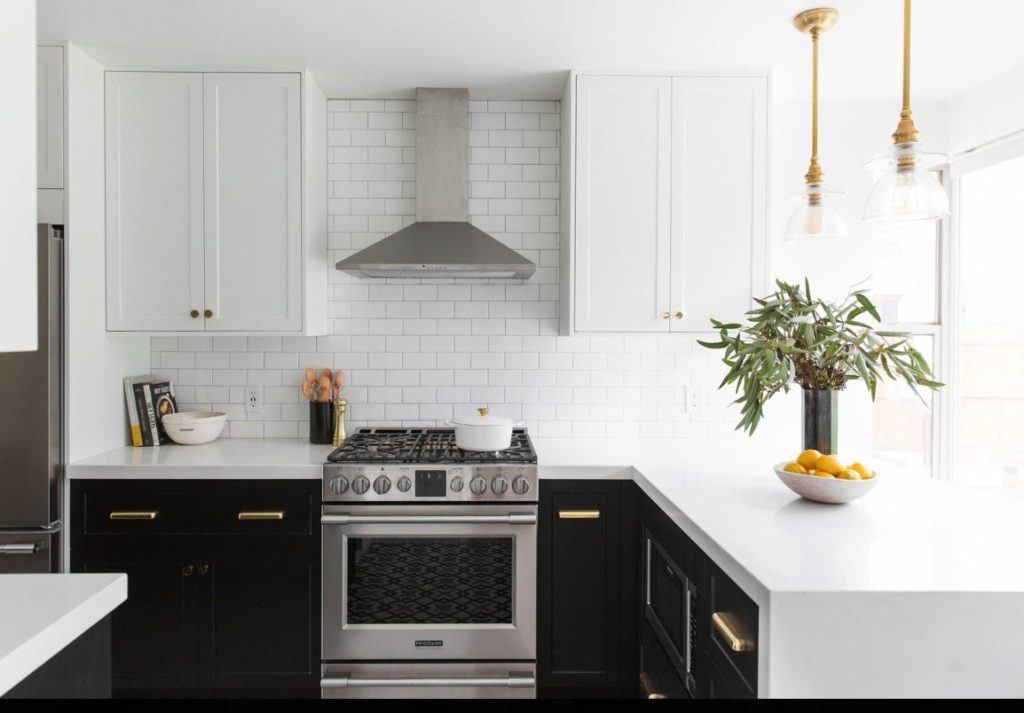 Use a black countertop in a white kitchen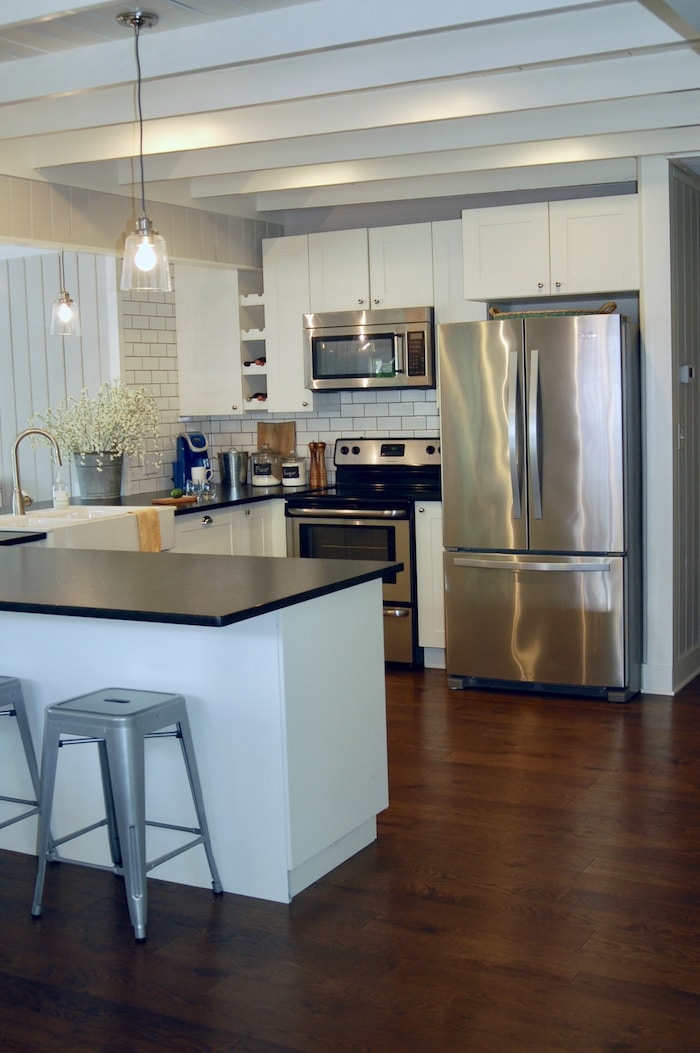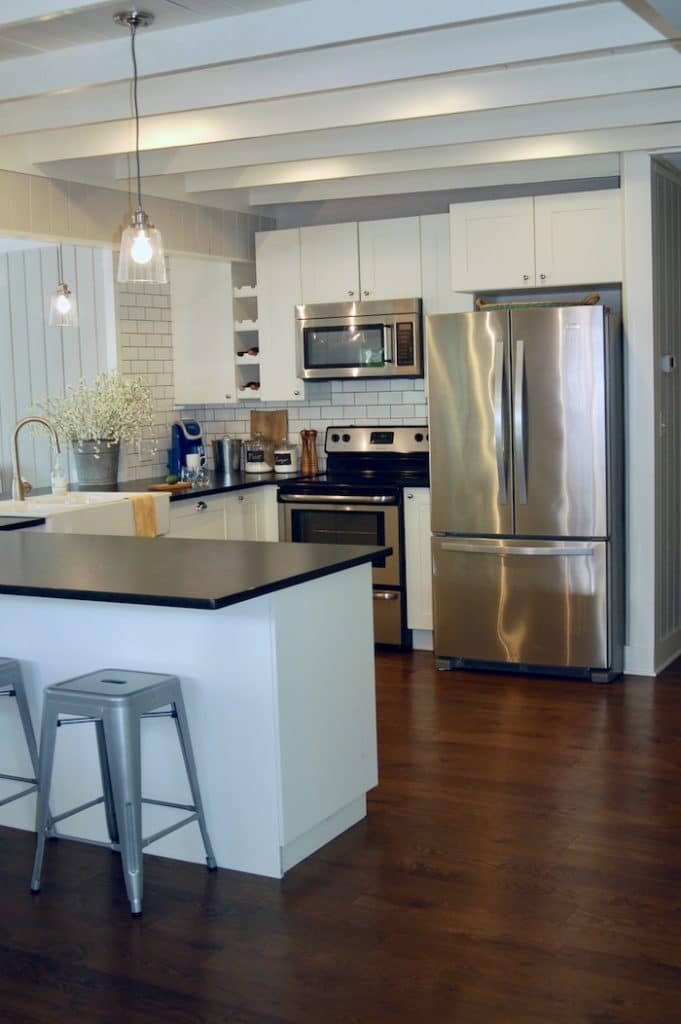 Stain or paint the island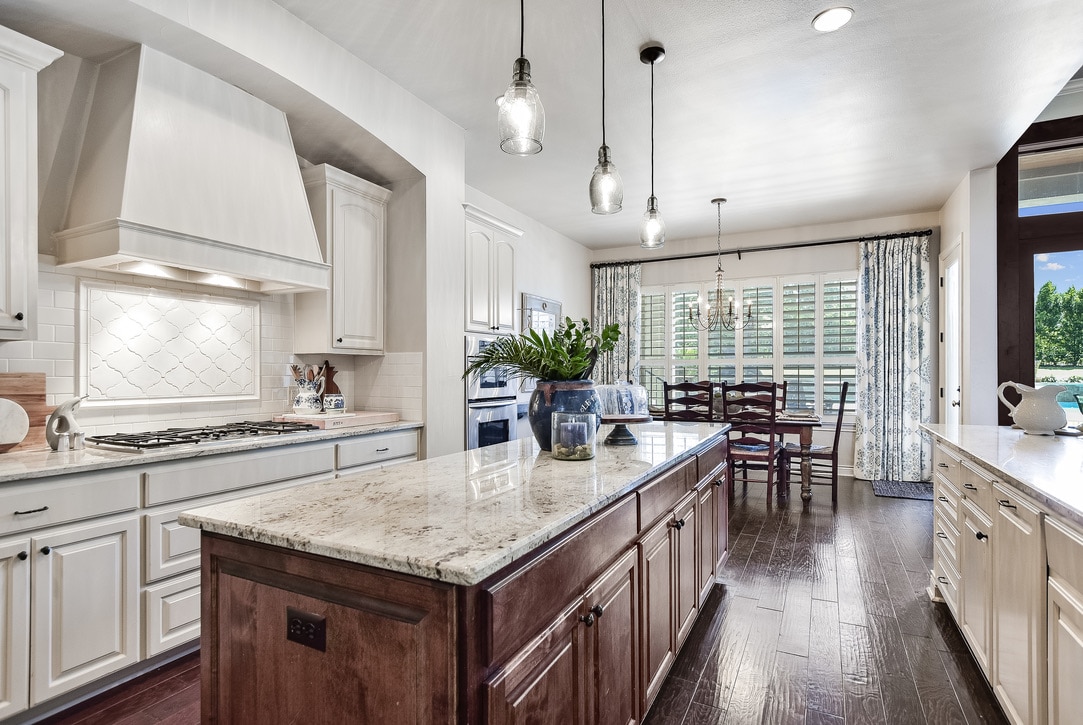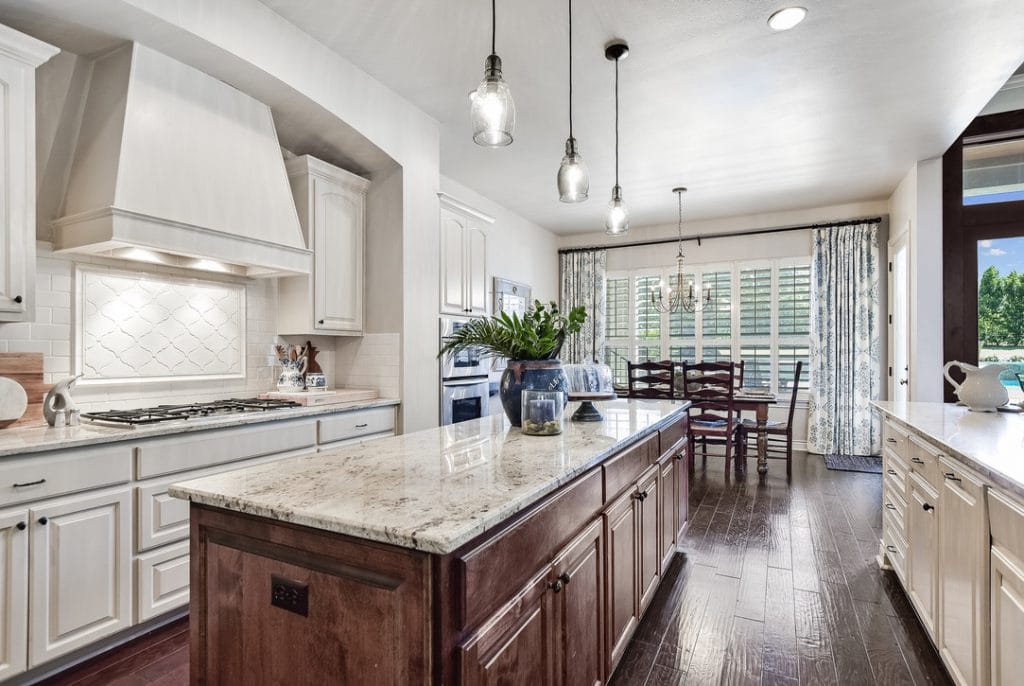 Use butcher block on the island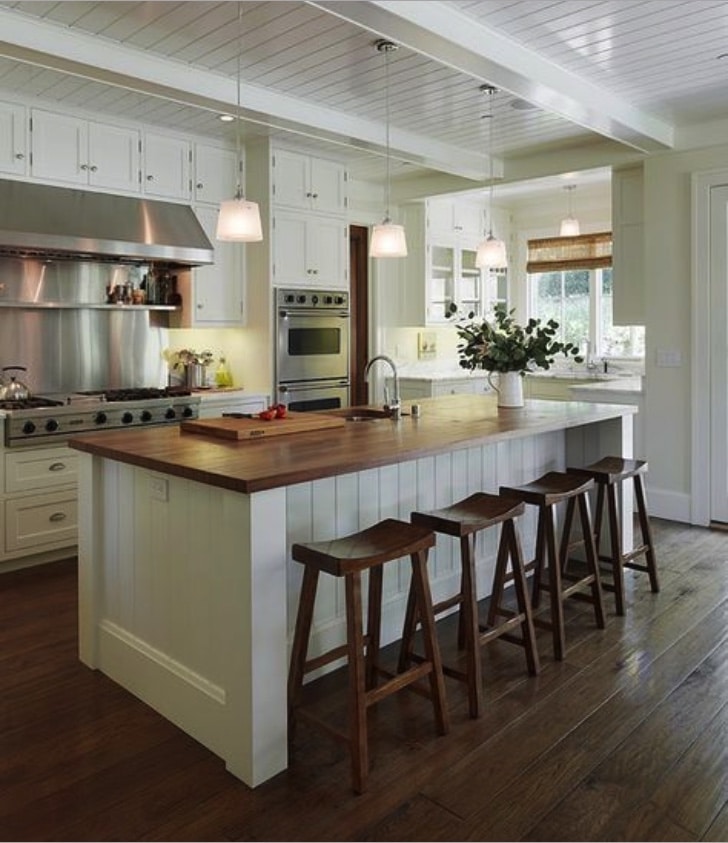 Accessorize
Accessorize with wood cutting boards, greenery, colorful books or serving pieces.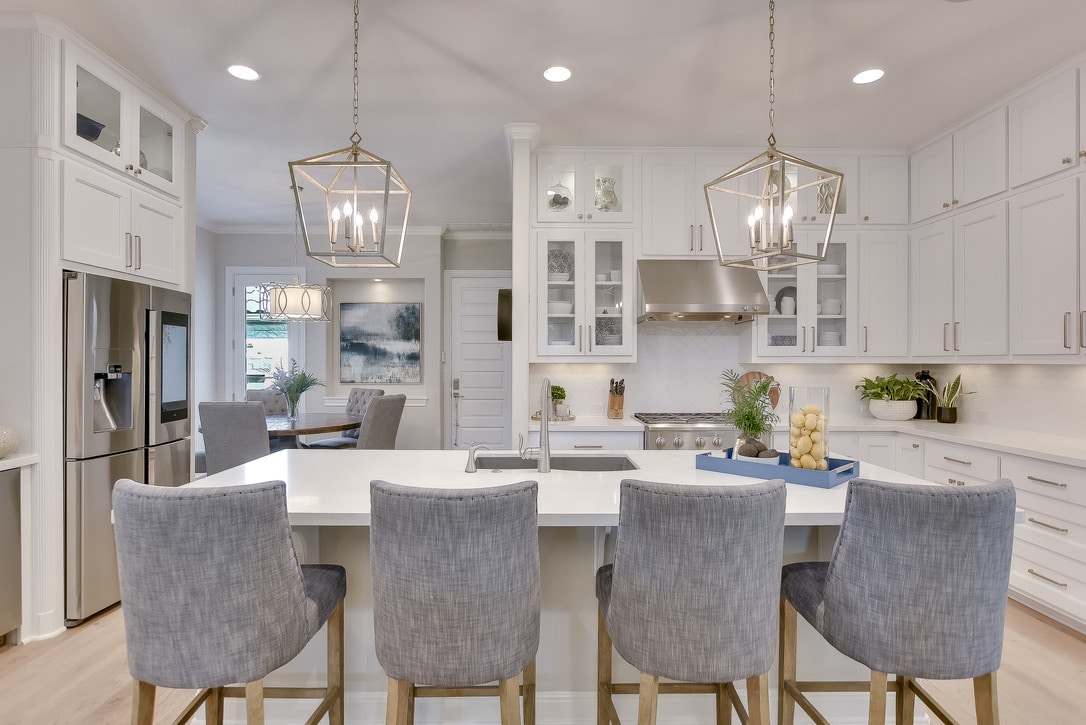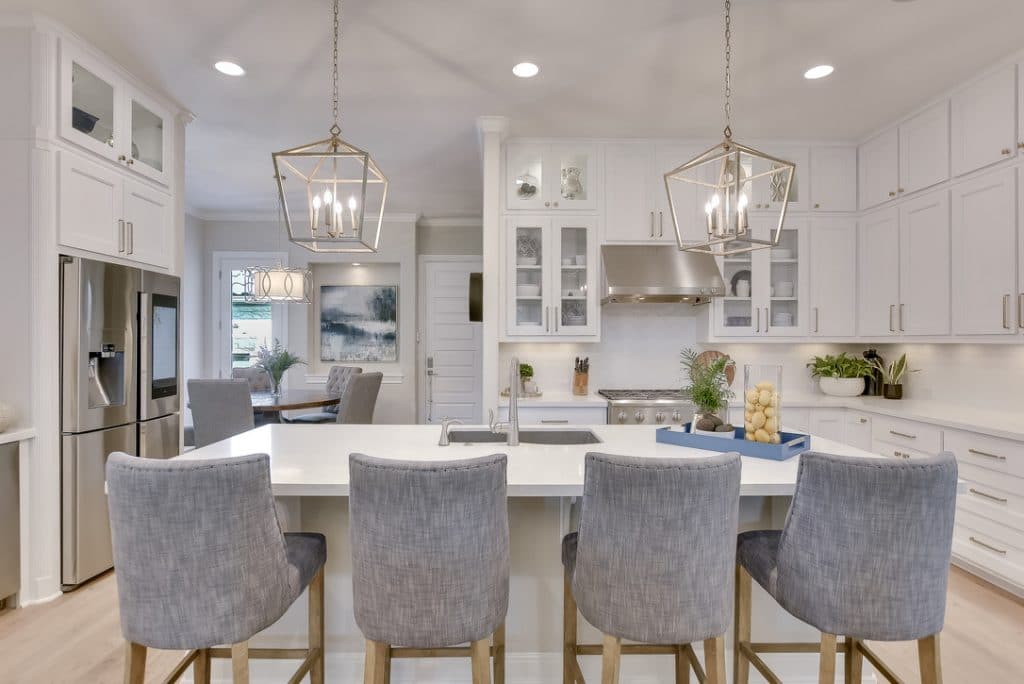 Use a creamy white instead of a true white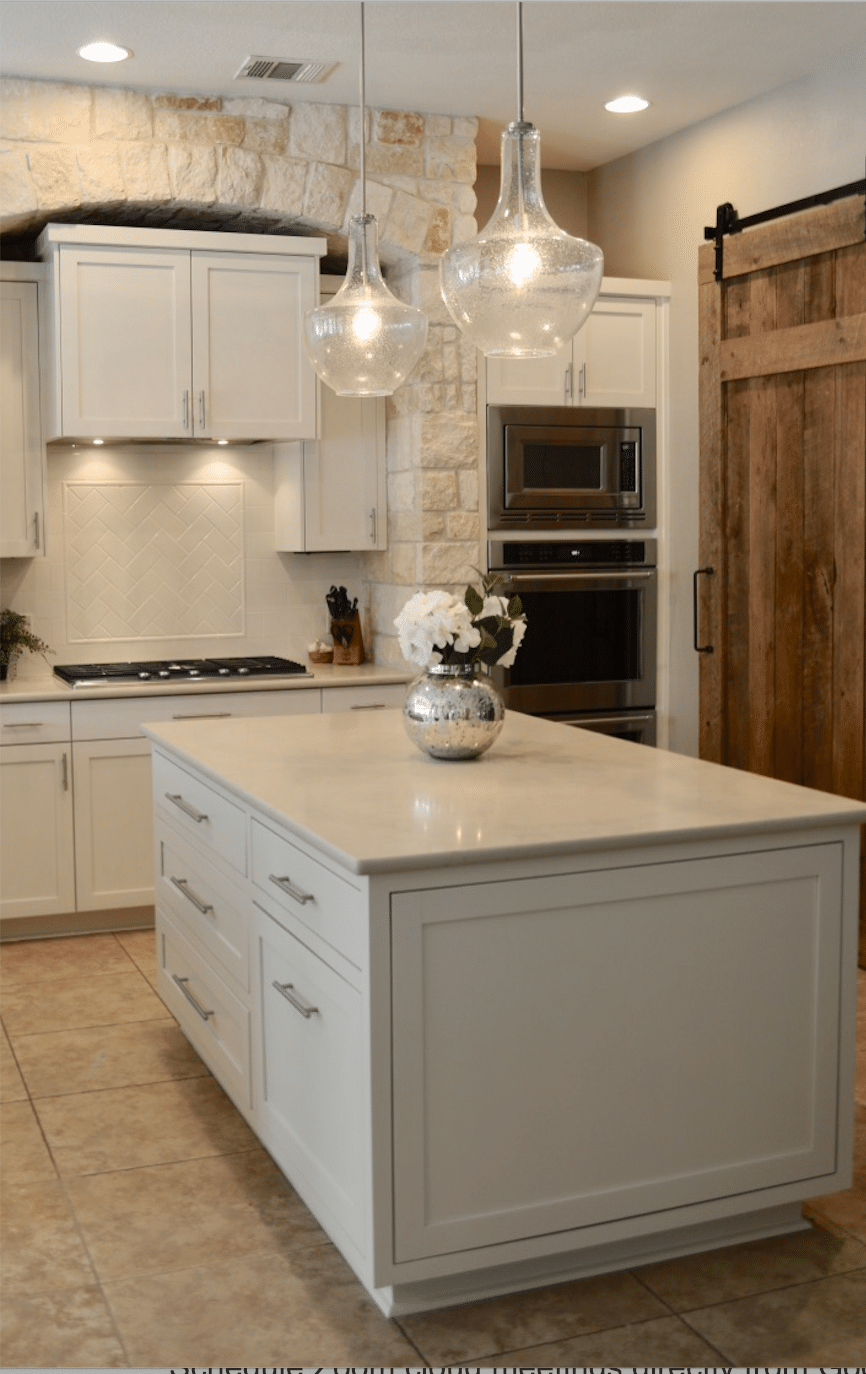 Ready to paint your cabinets?
Painting your cabinets is a big commitment. First of all, make sure you use a quality paint that will adhere to the wood well like Advance by Benjamin Moore. Second, choose the right white. Do you need a true white, off-white, creamy white or a cool white? Sign up for my Neutral Paint Color Guide. Or contact me and we can set up an in-home color consultation or zoom call.