Is your home living up to its potential? Could it look better with a new coat of paint? Painting is a quick and inexpensive project that you could do in a weekend or maybe a day. Lighter walls in an open floor plan can lighten your mood. Take this room, for example. The family room in the photo below did not look like this when my clients first purchased this house.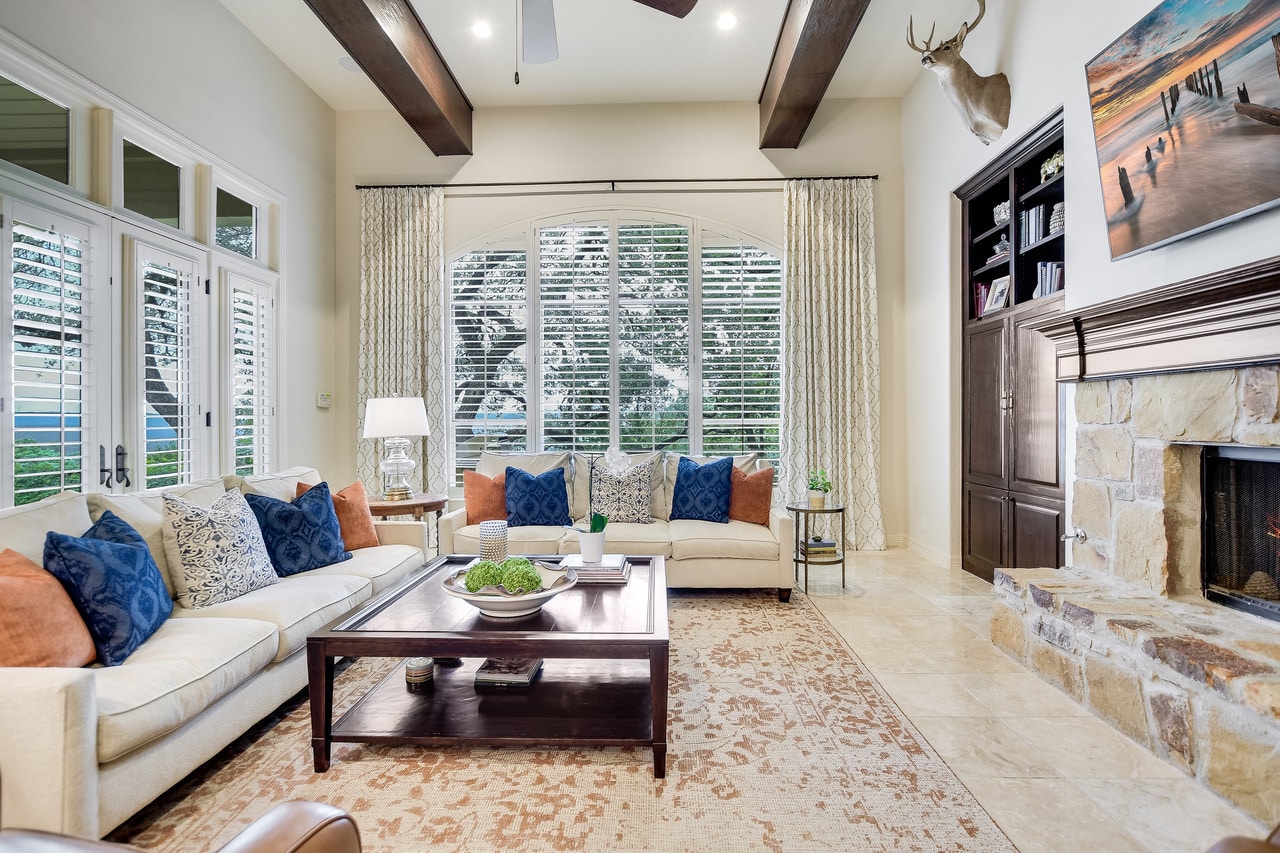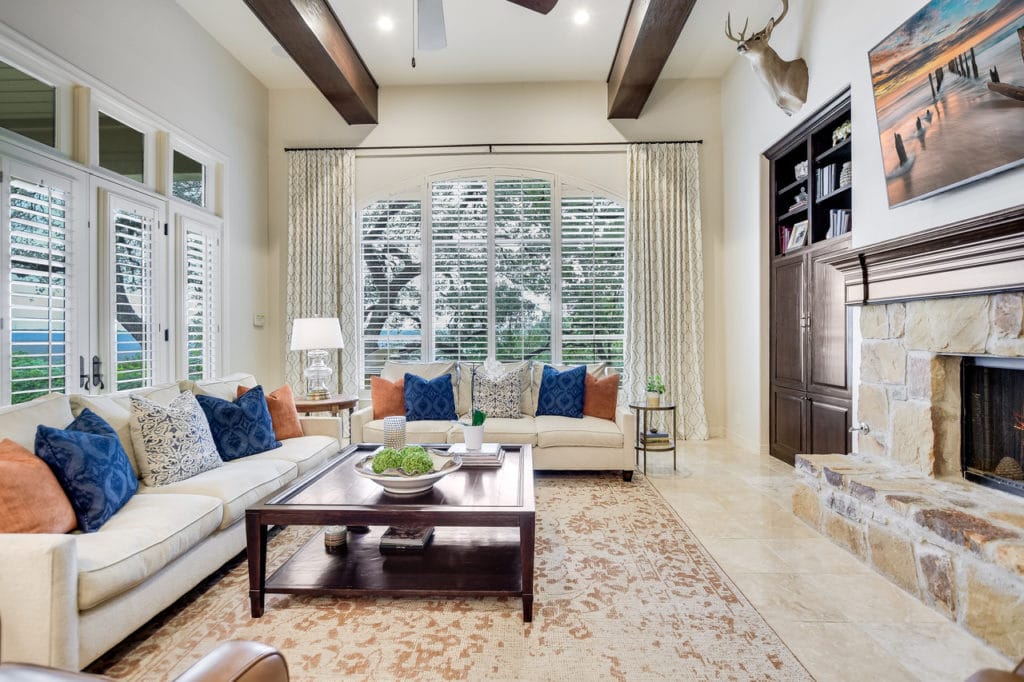 Even with the lights on the room still felt dark and a bit dreary with the dark beige walls. My clients wanted to paint but were unsure which color would go best with the travertine floors and stone fireplace. Manchester Tan by Benjamin Moore was the perfect color to update and lighten this room. It is an earthy beige and blends nicely with both the fireplace and the floor.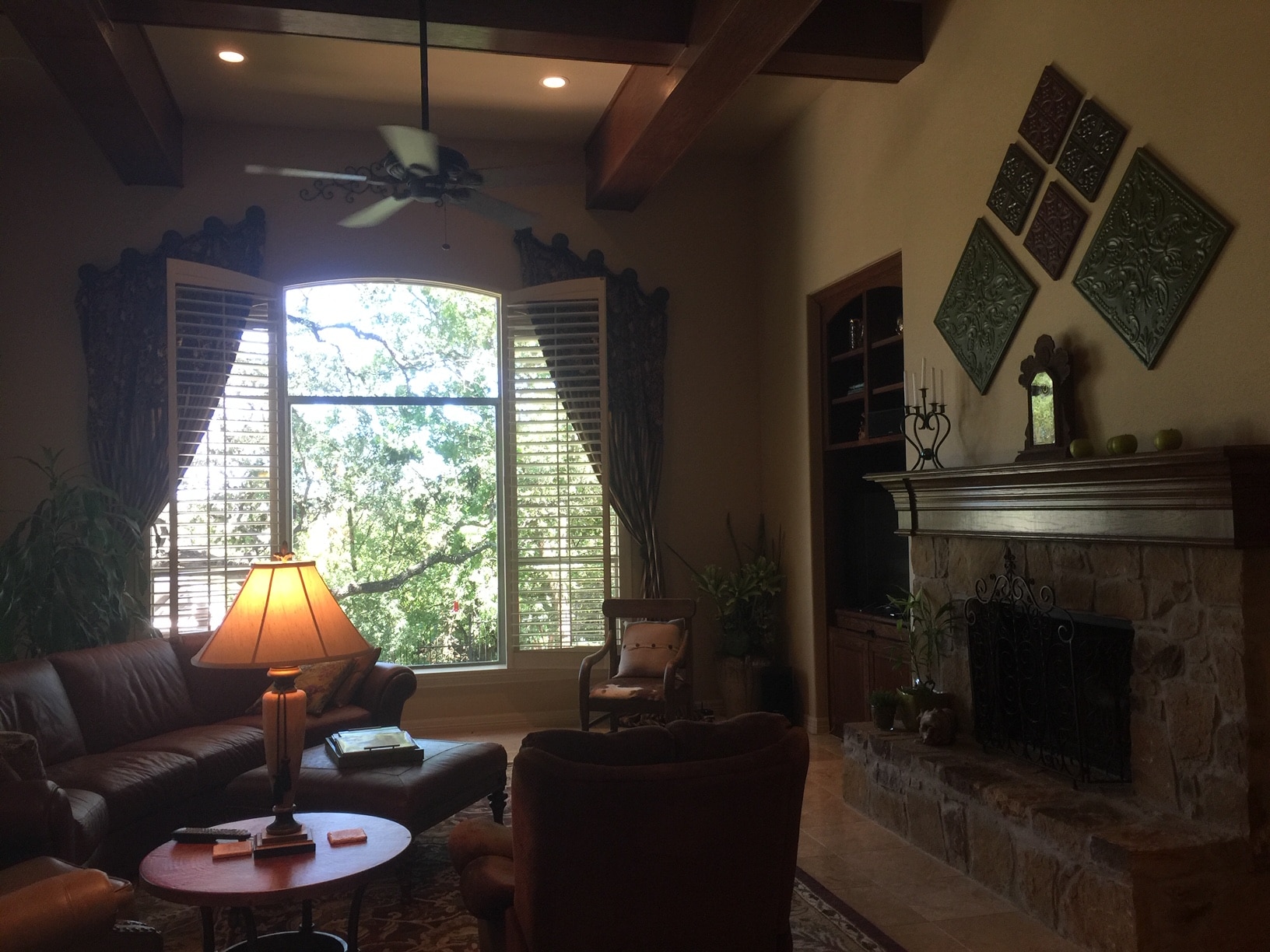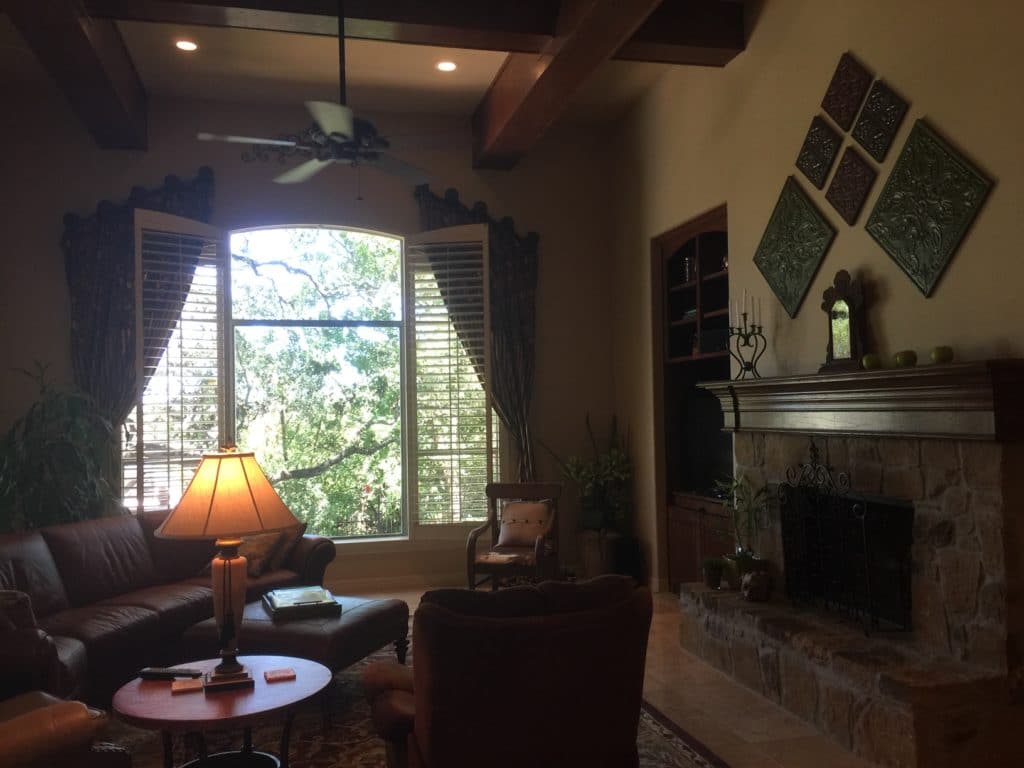 Your walls are dingy and the color is dark and outdated, but you can't quite pull the trigger on repainting? Paint color paralysis? Here is a place to start: look at your fixed finishes like the fireplace stone, flooring, countertop or backsplash. What color do you see the most of? Then look for the lightest shade with the same undertone. That will be the neutral paint for your walls.
In this kitchen below we chose River White granite. It had some slight green gray/beige undertones so we used Accessible Beige by Sherwin Williams on the walls. The cabinets were already off-white so they worked perfectly with the new counters and paint.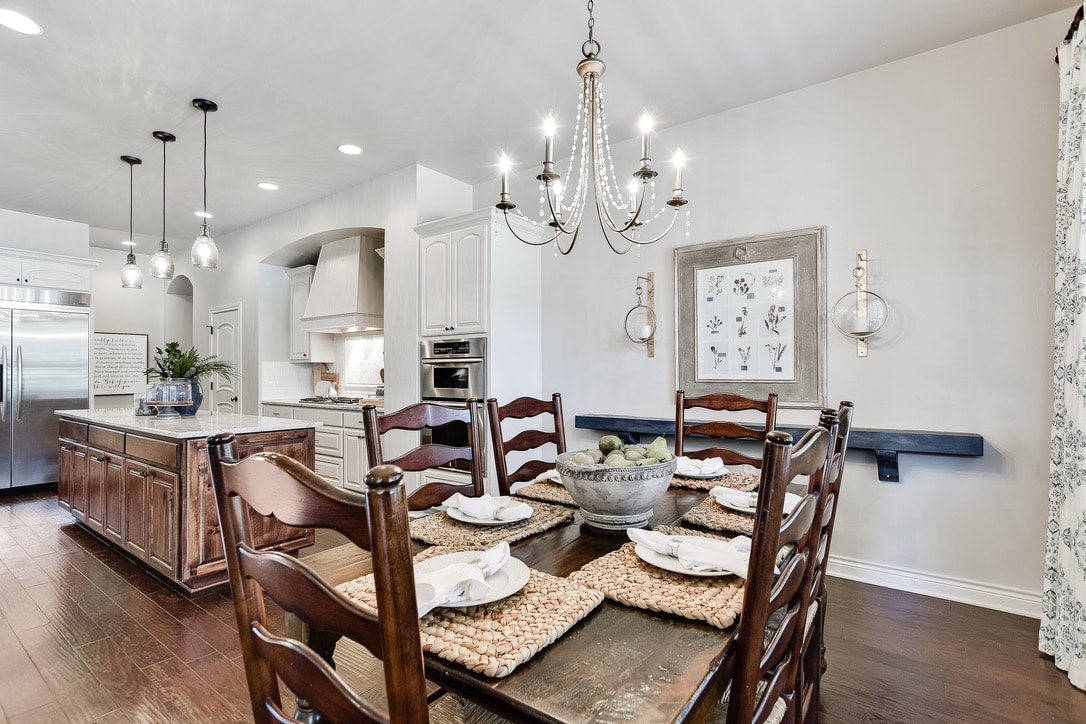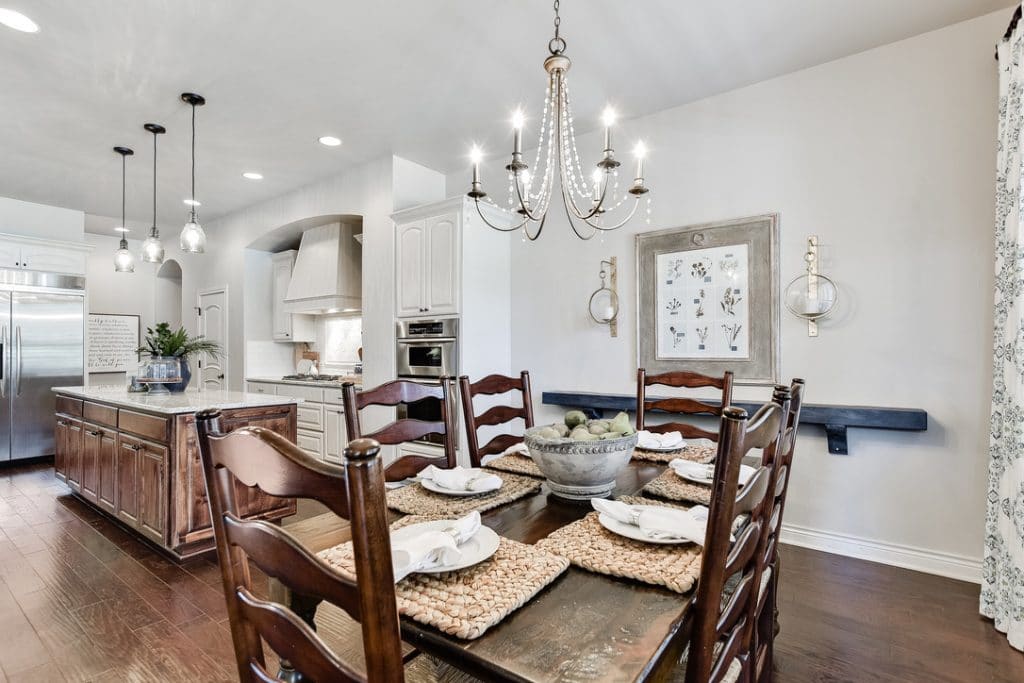 Change the Feel of a Room with Paint
Before Covid-19 happened, I met with a client in her home and helped her pick a navy blue for her formal living room. Blue can quickly update a space. See Blue: 2020 Interior Design Color of the Year. After looking at her rug, I chose Benjamin Moore Van Deusen Blue. She was going to hire a painter, but when the world started closing she and her husband decided to paint it themselves. They called the paint store, placed the order and paid for it over the phone. The store employee brought it out to their car and put it in their trunk. A few hours later they had a freshly painted room with a totally new feel. We did a gallery wall of black and white photos with big white mats to add some interest to the long wall. Here are the before and after pictures.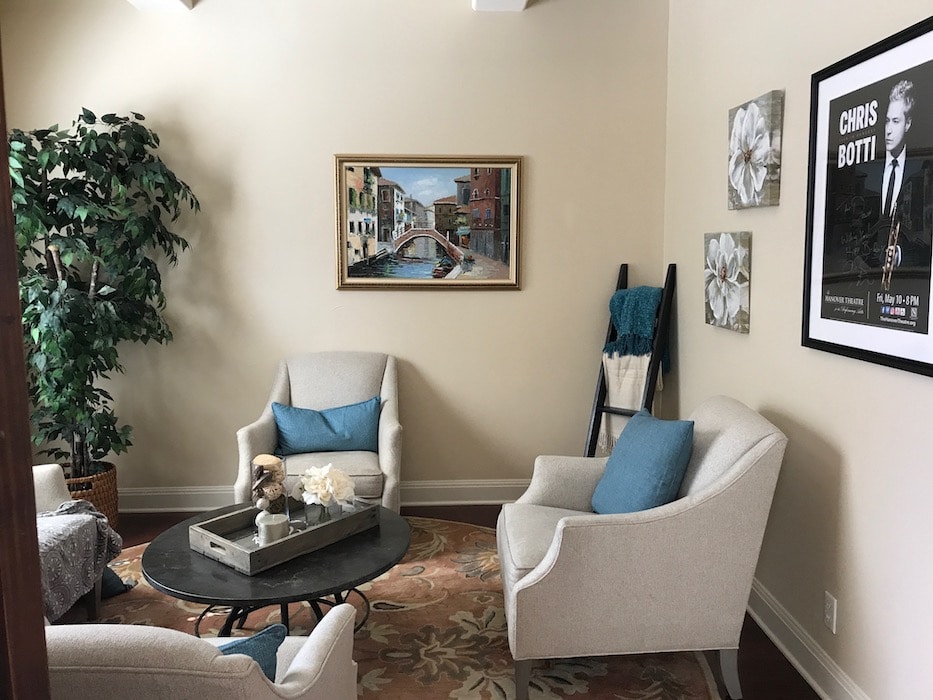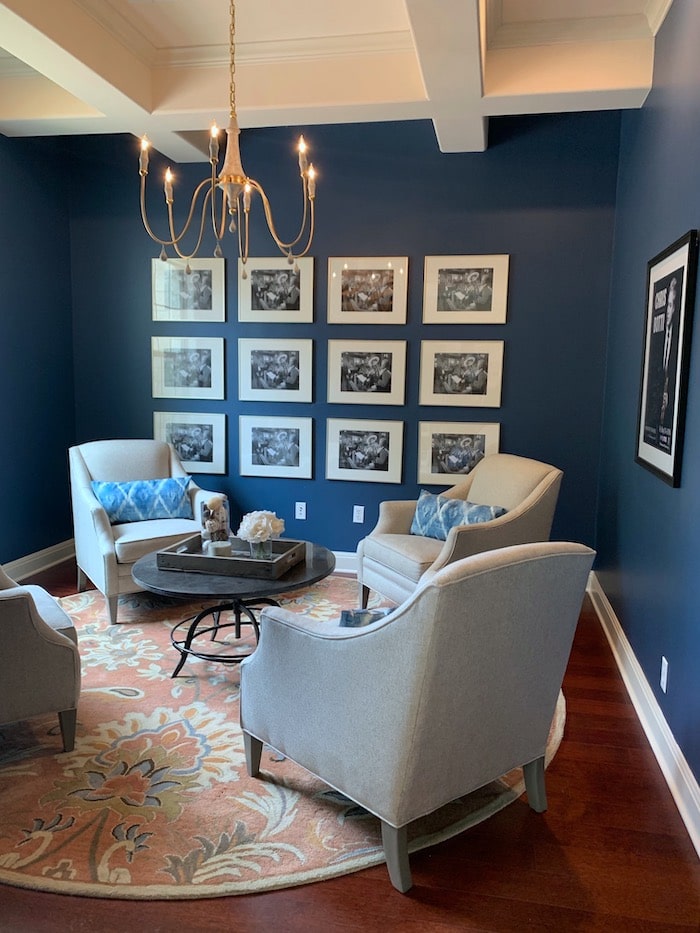 Maybe you have narrowed down your choices, but just need a second opinion to help you get over the hump. When there is no pandemic, I would bring my large paint boards to your house and show you which color is the right one.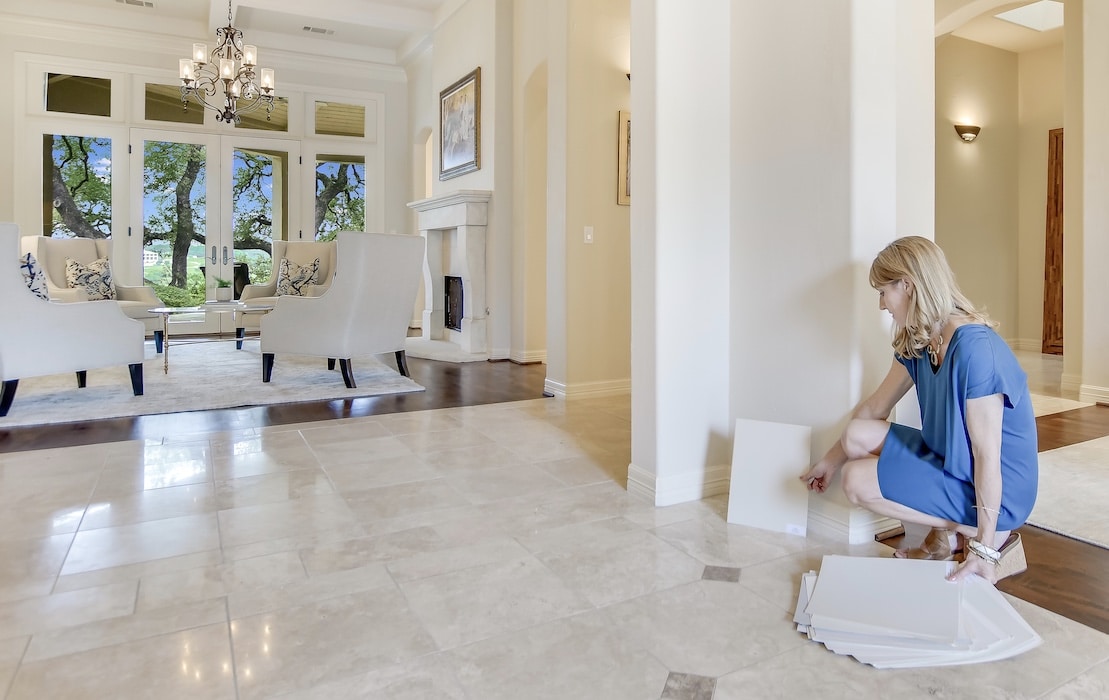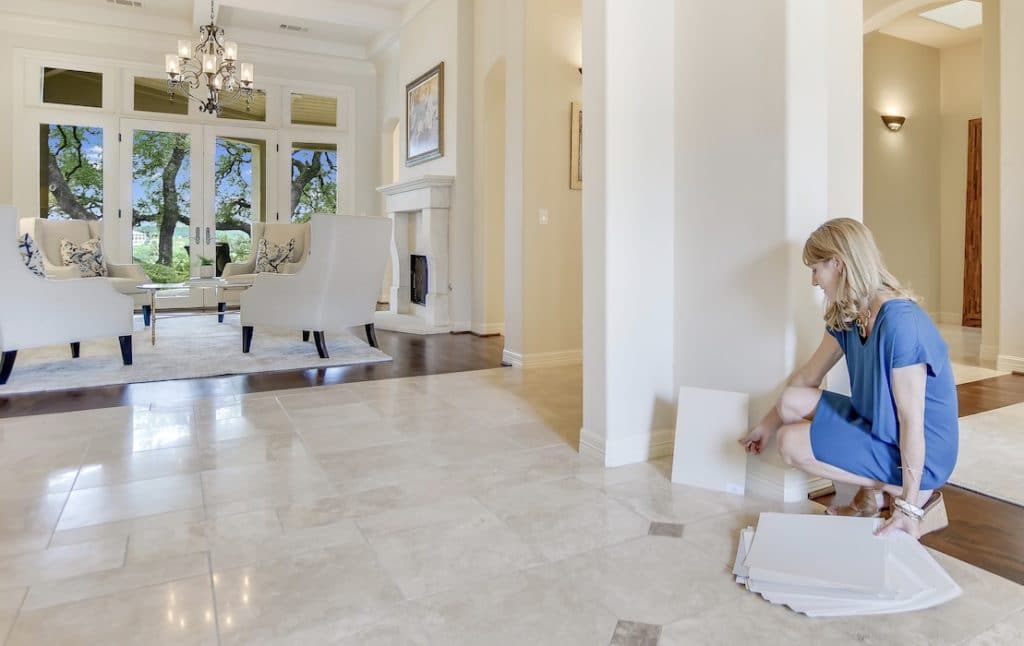 I can also do a consultation over the phone. I have done this enough times and am familiar with what colors look best with the common undertones in tile and stone that I can choose your paint color by looking at photos of your home.
This client wanted to paint her bathroom. I asked her to send a photo of her bathroom tile with a white piece of paper on it. By comparing the color of the tile to the white paper, I can choose the proper color. The undertone of the tile is green beige so I chose a paint that is green beige. In this case it was Aged Beige by Behr. Feathered Down by Benjamin Moore would have also been a good option.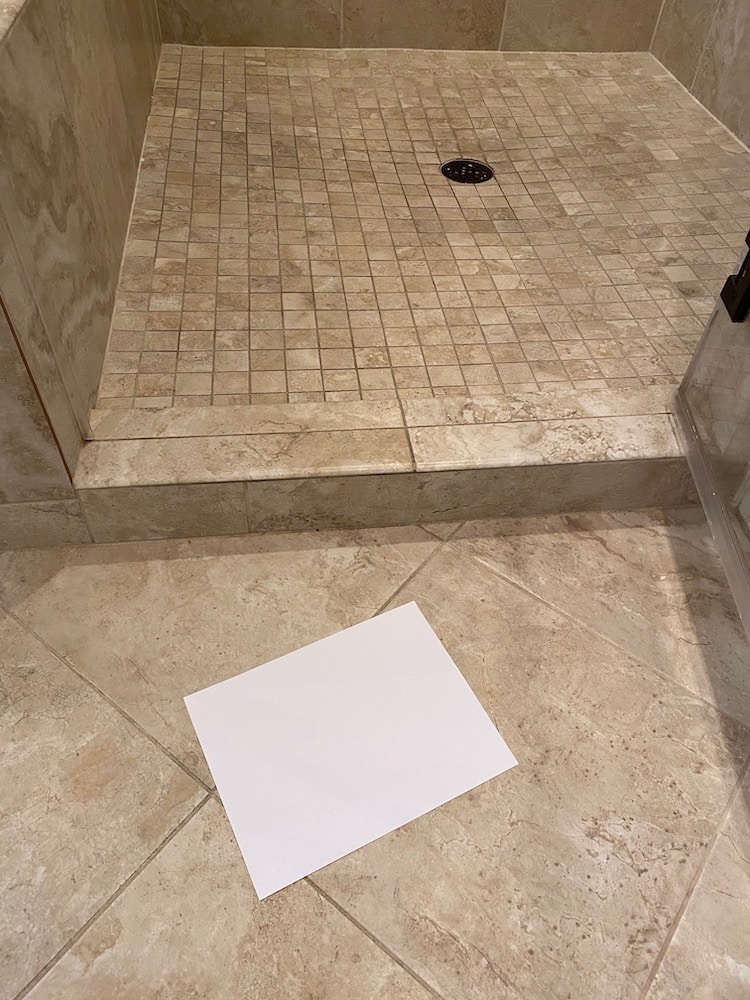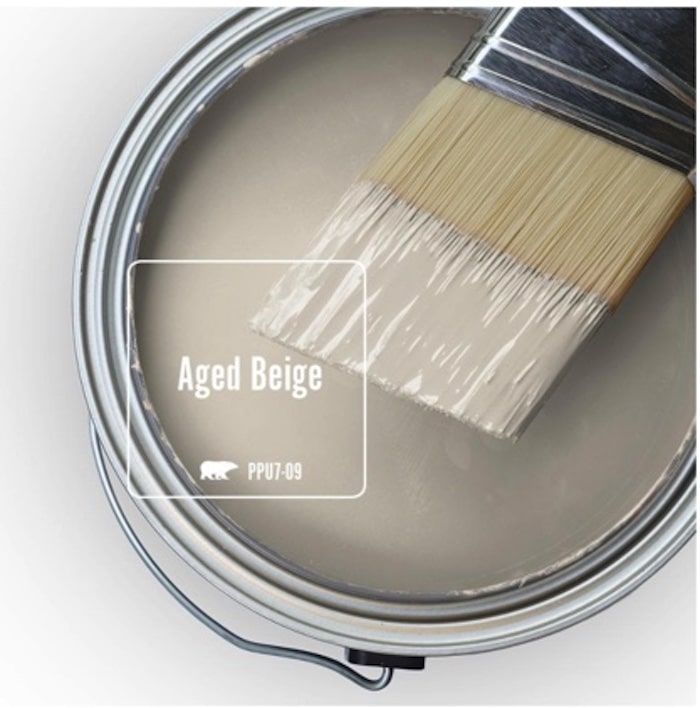 Your home should nurture you, support you and inspire you to be your very best. Let's take the first step by choosing the best color for your walls. It can all be done online! I am a Certified True Color Expert and with a few photos of your room, I can pick the paint color you need. I can also create a rendering so you can see it in your space. Then we will set up a Zoom call to discuss. I am offering 25% off my normal at home paint consultation when we conduct it remotely.
Are you wanting to make a change? Overwhelmed with all the color choices? I am a Certified True Color Expert. Let me help you navigate through the thousands of colors out there. I can assess your current finishes and furnishings and create a custom color scheme for your home. I want your home to nurture you, support you and inspire you to be your very best. Let's take the first step by choosing the best paint color for your walls. Contact me here.