Fireplaces. They are usually the focal point of the room, but are often overlooked. If you are building or remodeling, what do you do with them? There are so many options for a fireplace remodel. First assess your style. Not sure what your style is? Read Diagnose your Design Style.
Modern
If your style is modern, keep it simple. Consider using a linear fireplace and tile to surround it with no mantel as in the photo below. There are a number of different sizes and heating elements including crystals and many different species of faux wood. https://www.dimplex.com/en/linear_fireplaces/products?sort_by=name&sort_order=asc&pg=2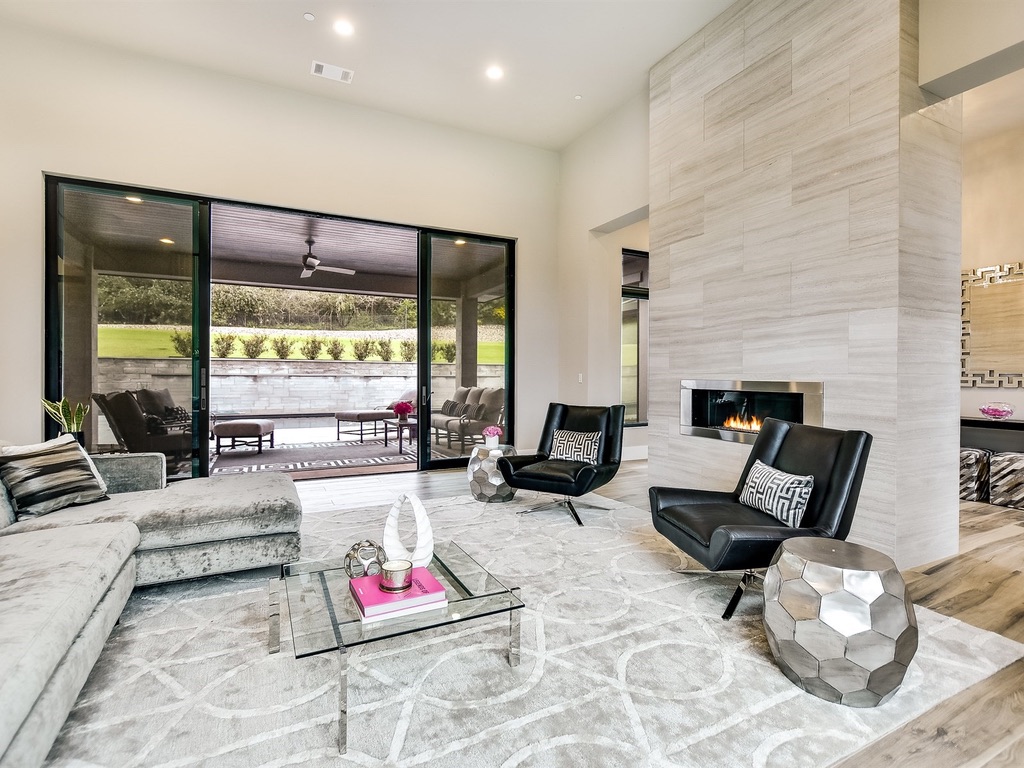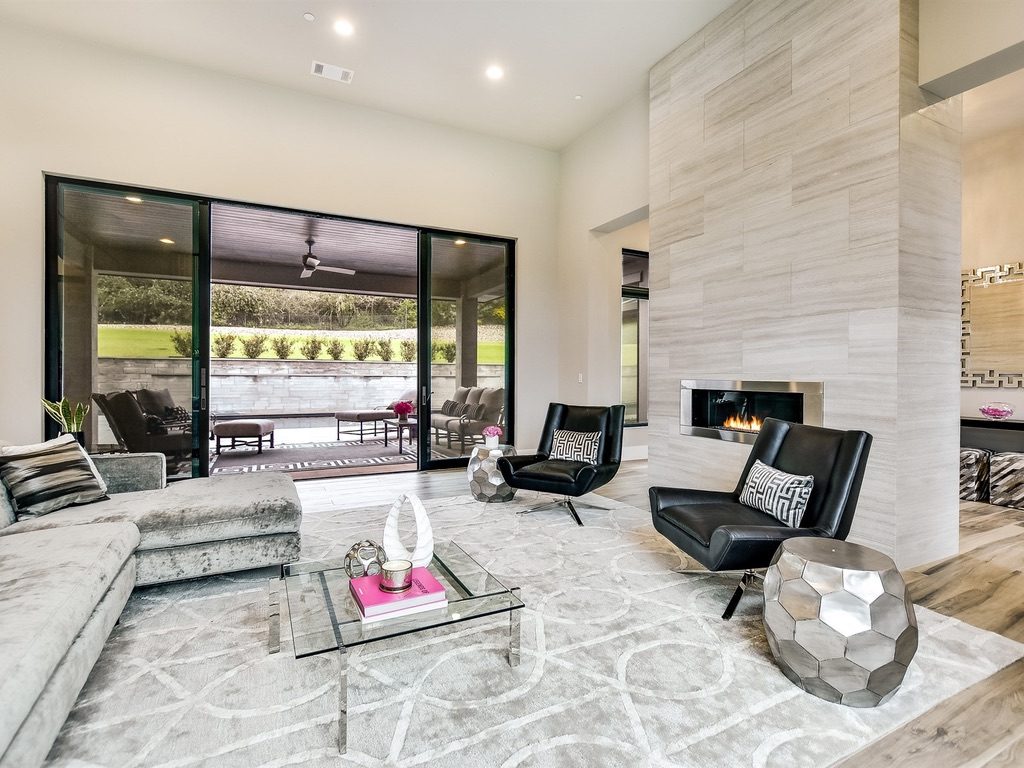 Transitional
If your style is transitional, you could use stone to surround the fireplace and bring in a simple wood mantel. The one below could be modern or transitional depending on your furnishings and lighting.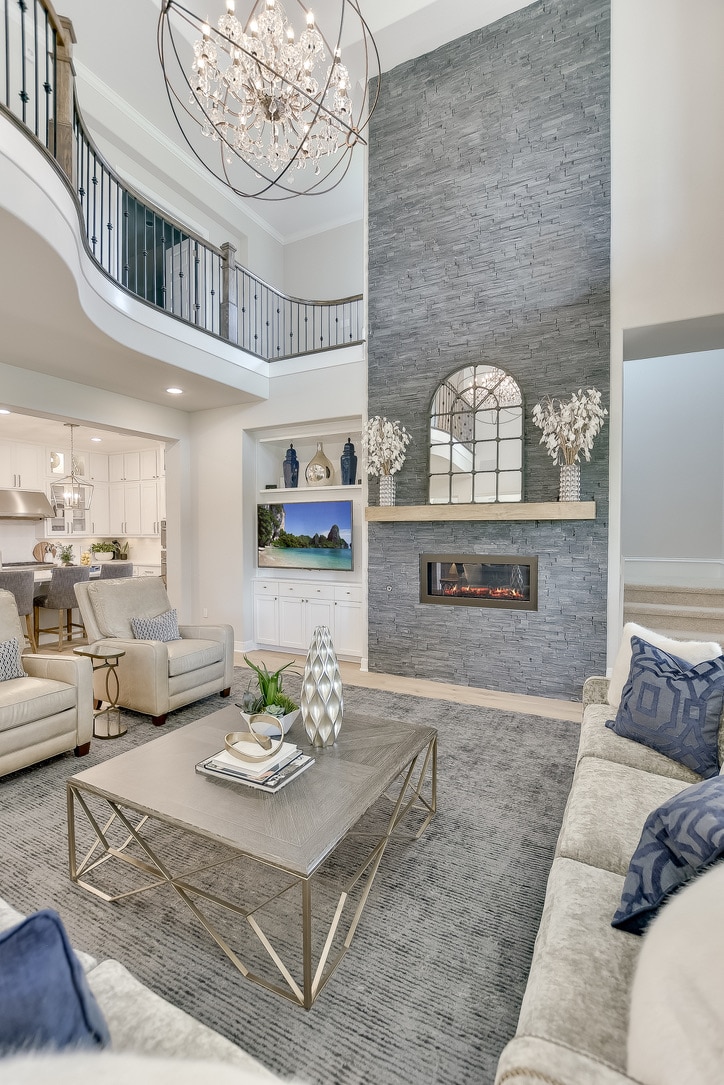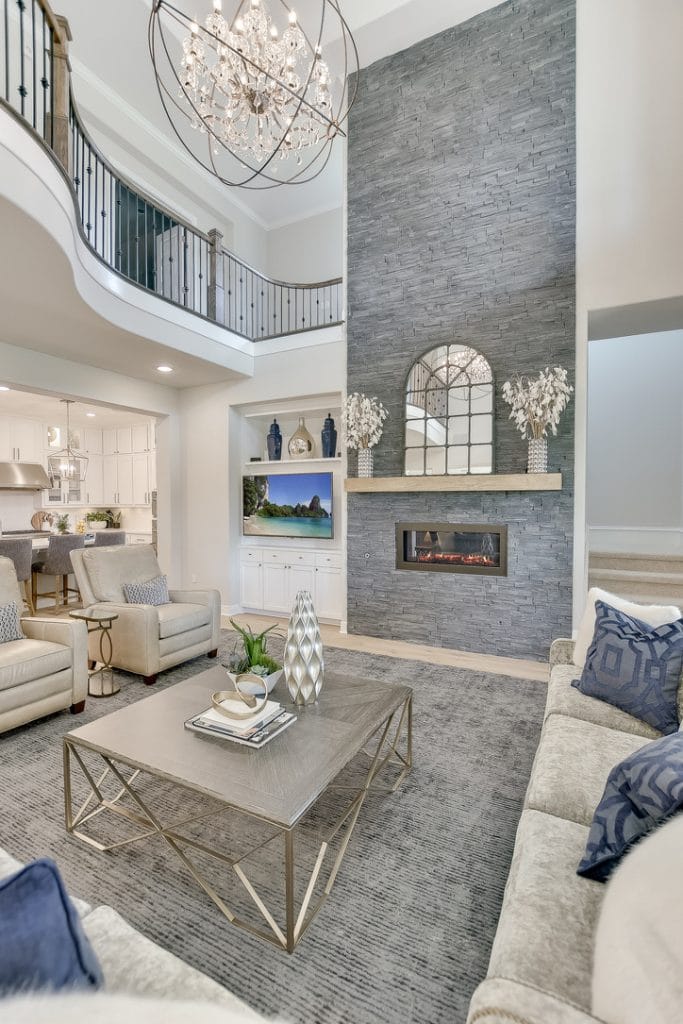 Traditional
For a traditional look, a cast stone fireplace is perfect. This family room below already had a cast stone mantel so we kept it during the remodel and brought in new wood flooring and paint that worked with it. The wall color is Accessible Beige by Sherwin Williams.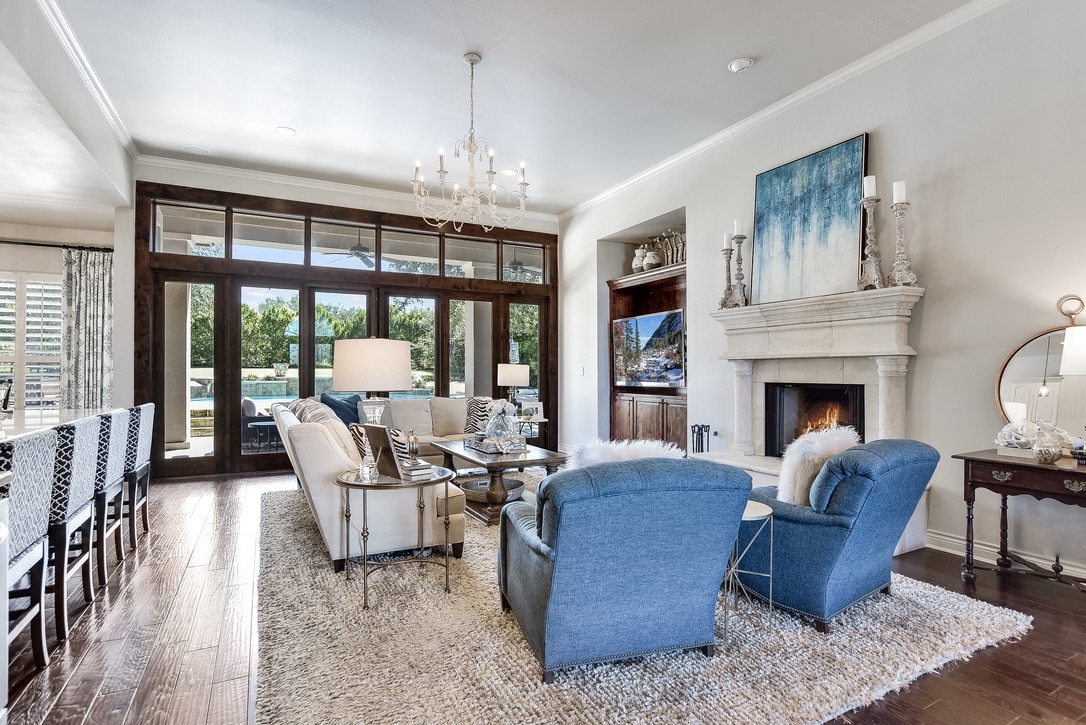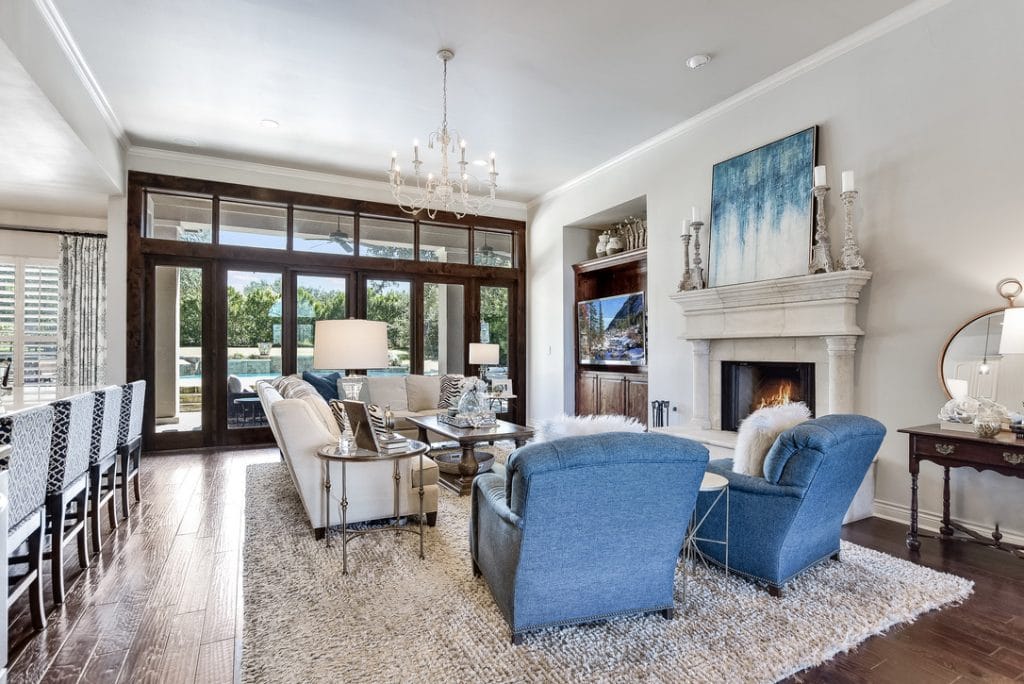 In living rooms with large two story ceilings, the fireplace needs some height. We bought a 20 year old home that needed some updating. Below is a photo of our family room before the remodel. It needed help.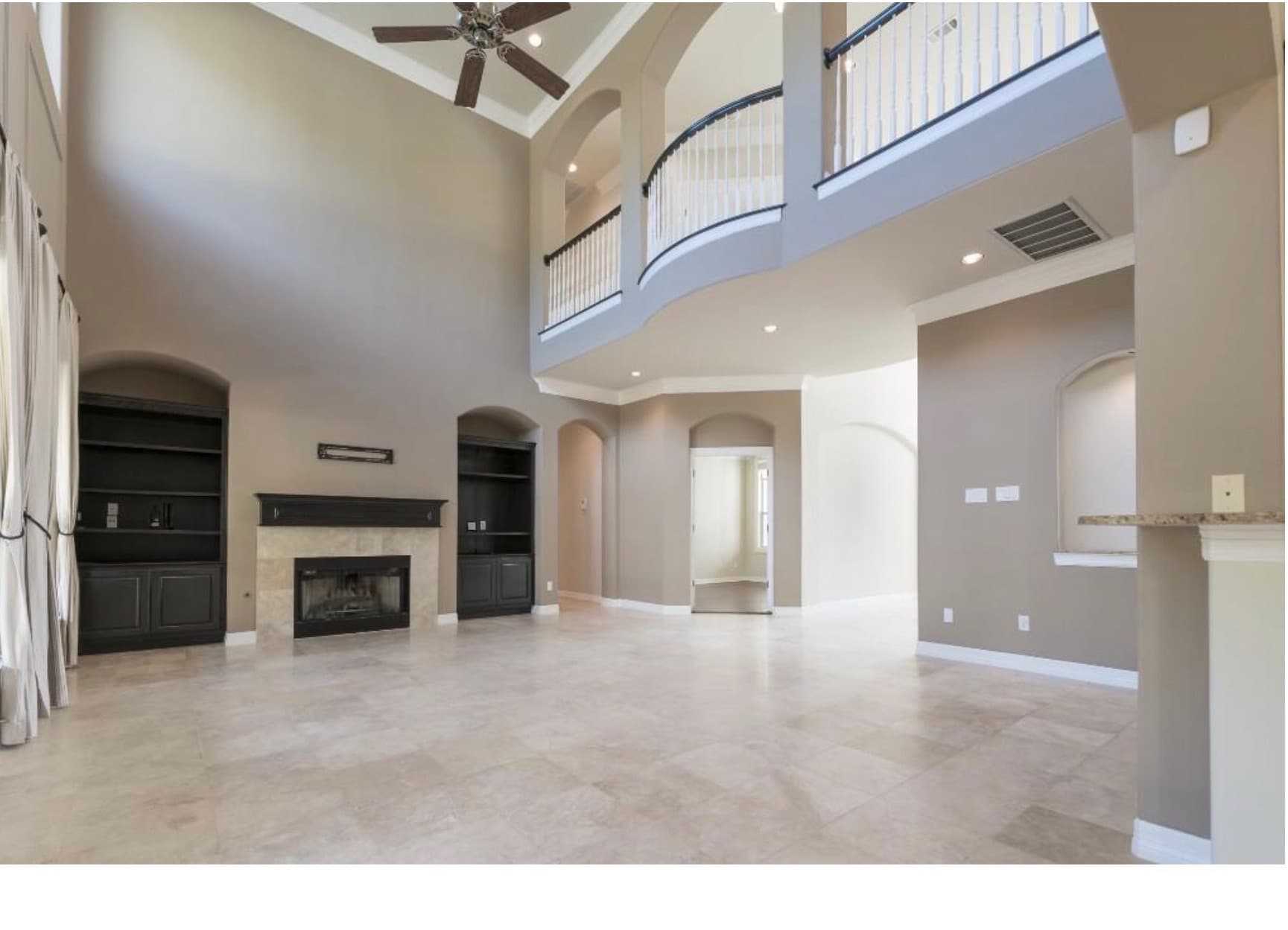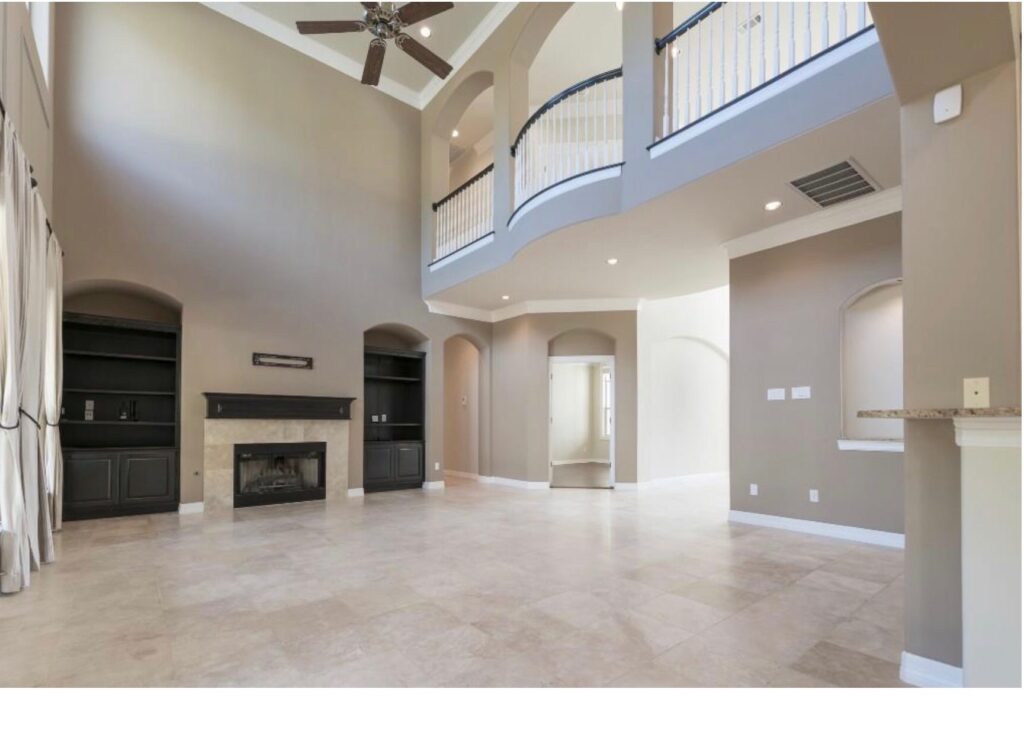 The fireplace mantel looked tiny on the 20 foot wall. We tore it out and built a new mantel with a marble tile surround. I wanted to keep the room light and bright so I designed this mantel out of wood and planned to paint it white. We added millwork and crown moulding for interest. Below is the mantel in process. It looked a little plain so I asked my carpenter to add trim to the legs of the mantel. I still felt like it needed more decorative moulding so I drew lines on the photo to show where I thought it should go. My carpenter added crown moulding and it was perfect.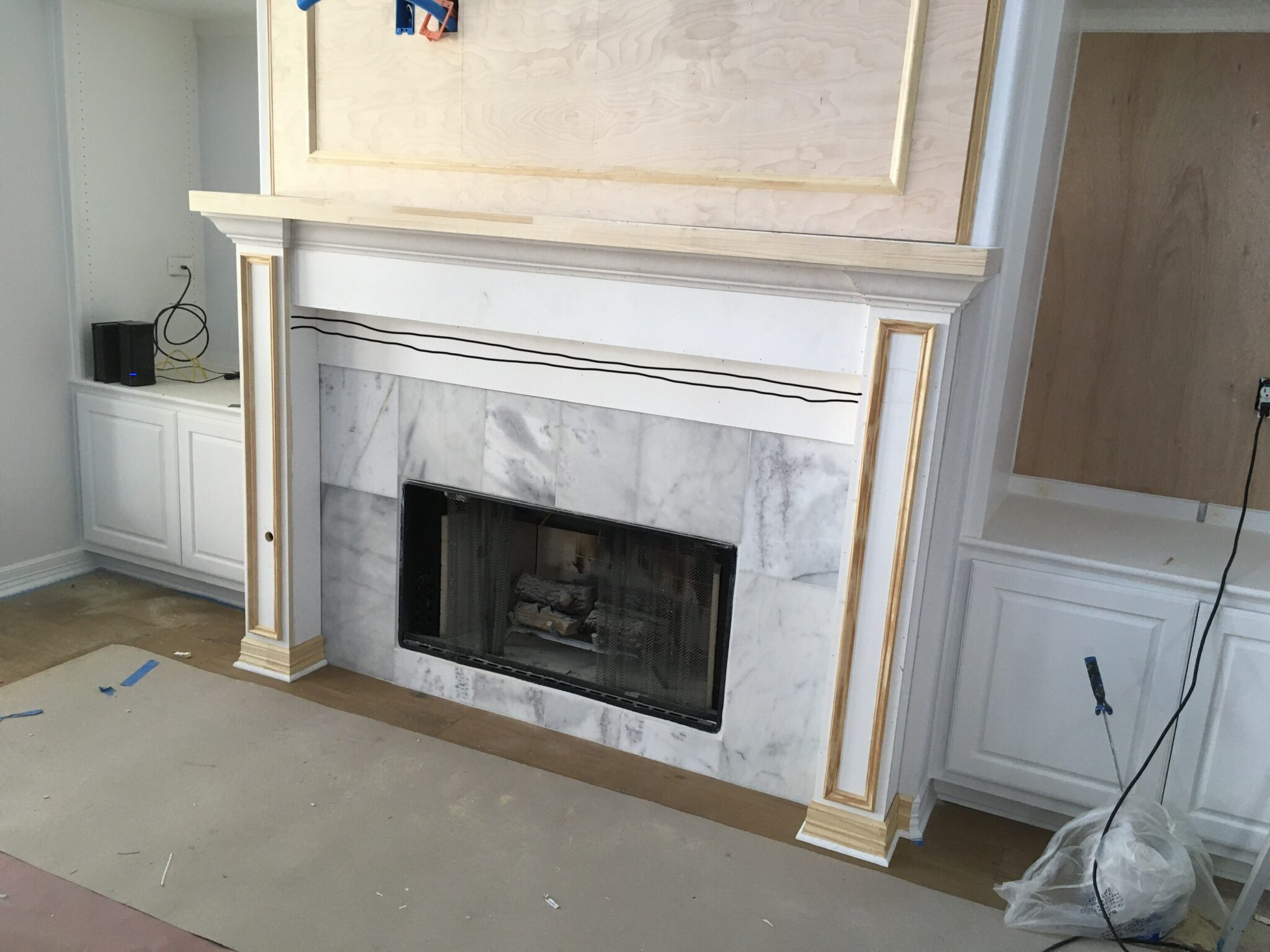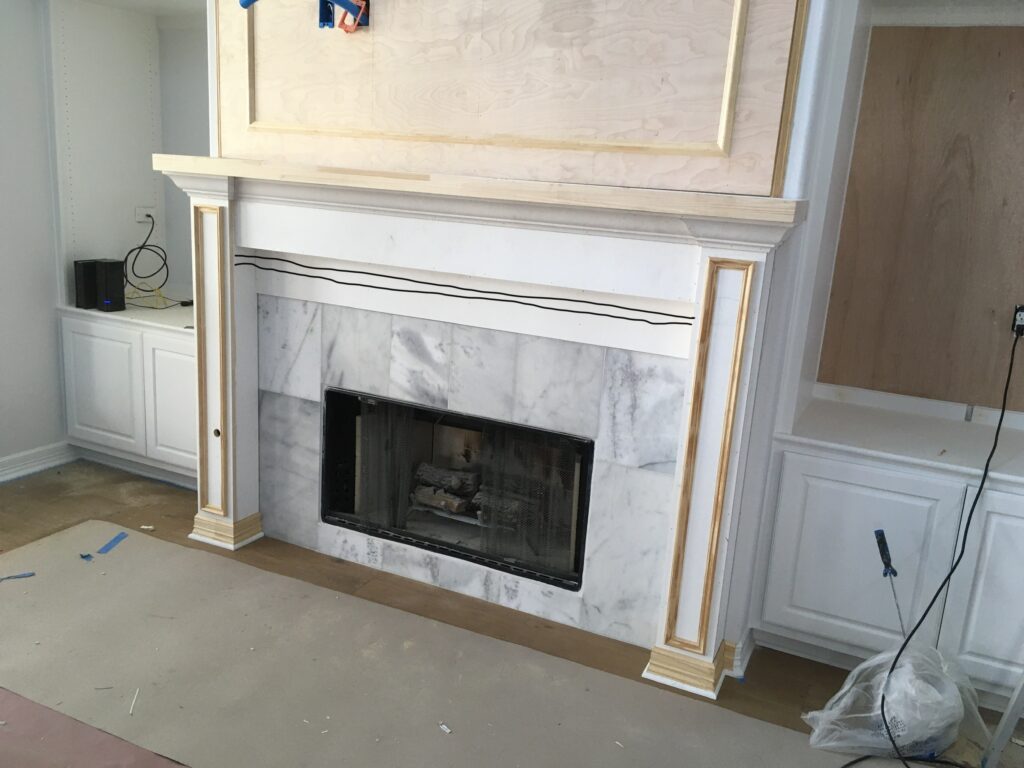 And here is the finished room. We still need to take out the iron curtain and add some glass doors but I wanted to go ahead and share the photo with you. I like how the mantel draws the eye up and adds architectural interest to the room. What do you think?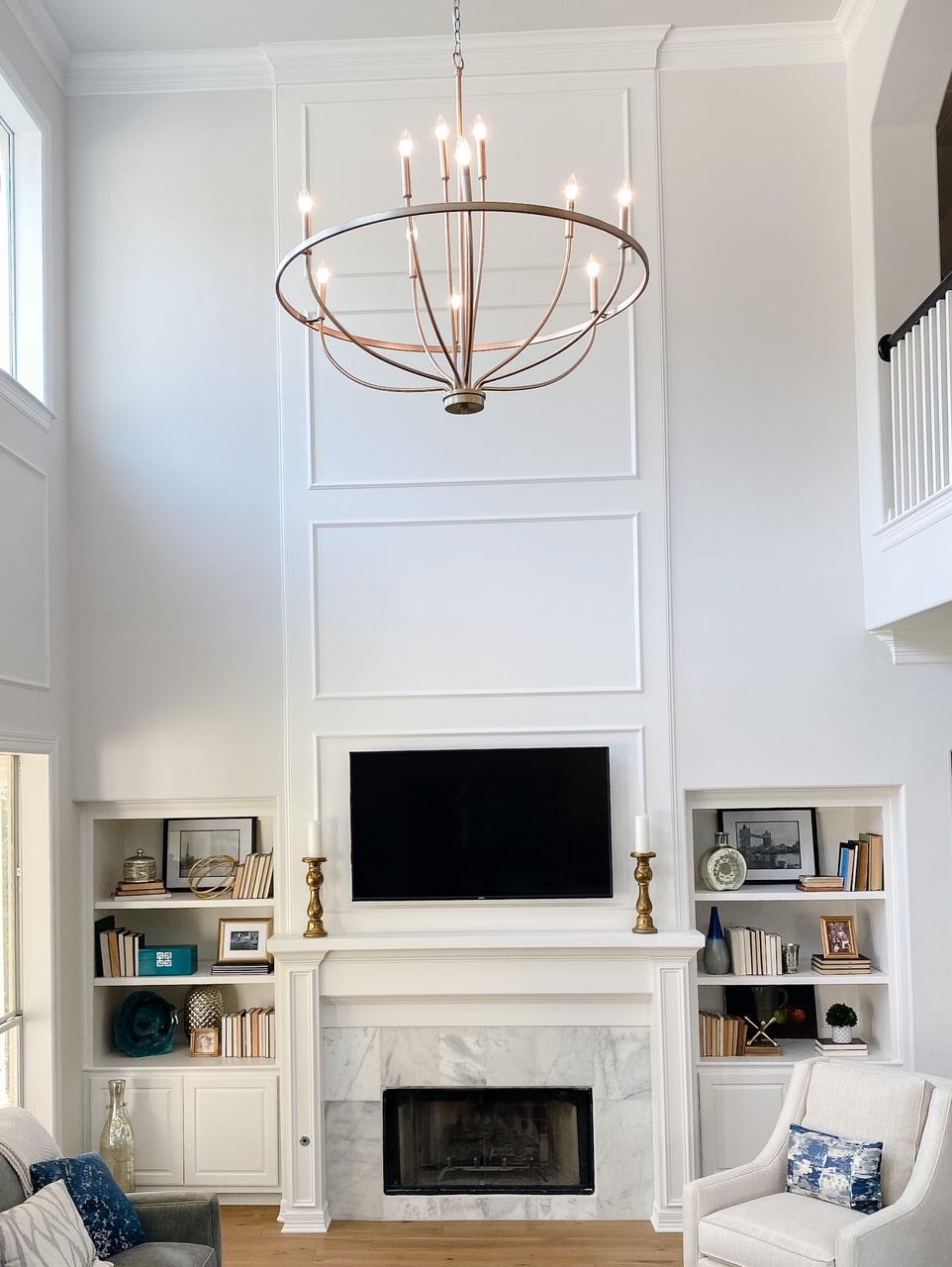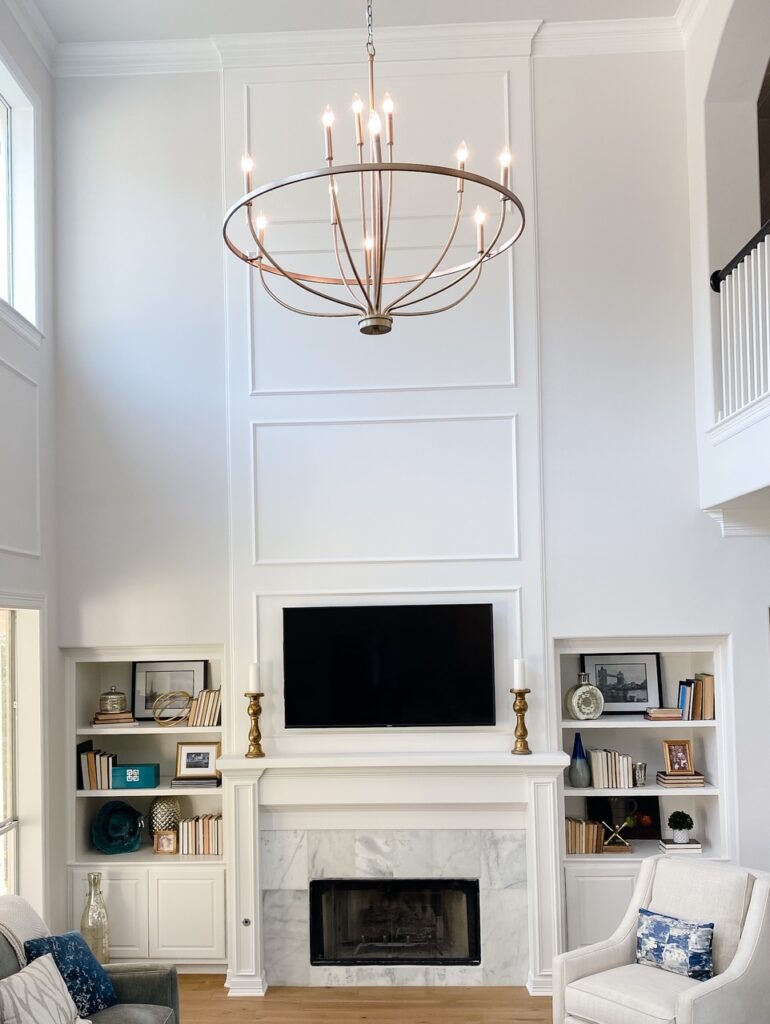 If you are stumped and need help with your fireplace mantel, remodel or just need help decorating your home, contact me. I would love to help!