To understand your design style and what you are looking for in a remodel, it helps to know the terminology. For example, many people use the terms modern and contemporary interchangeably. And what is the difference between traditional and transitional? Read on and hopefully you will be able to diagnose your design style.
Modern Style
The Modern Style was born in the early 20th century and morphed into the mid-century modern style of the 50's and 60's. It is known for clean, straight lines, balance and minimal accessories.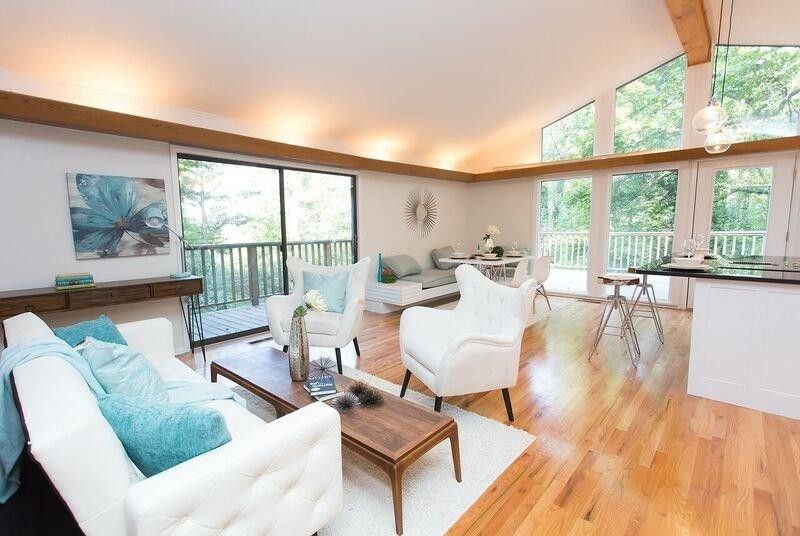 Mid Century Modern Home by Kristen Rinn Design

Contemporary Style
Contemporary is often confused with modern because it has some modern elements like clean lines and simplicity. However, it is more of a reflection of current popular design styles and sometimes global influences. In contemporary design you will also find colorful accents, softer lines, and luxurious touches like faux fur, overstuffed upholstery, layered fabrics, and eclectic art.
Contemporary Home by Kristen Rinn Design

Traditional Style
Traditional Style is a little easier to recognize. (The ultimate in Traditional Style is Buckingham Palace on the Netflix series "The Crown.") The furniture is curvy and the wood is usually dark. The fabrics are ornamental floral patterns and when it comes to accessories more is better.
Traditional Kitchen and Breakfast Nook by Kristen Rinn Design

Cottage Style
Cottage Style is similar to Traditional Style in that the furnishings have curves and can be antiques. However, they are often a lighter wood or painted. You might see shiplap on the walls or ceiling. Sofas and chairs are comfortable and sometimes slipcovered to create an easy, casual look.
Cottage Style Lake House by Kristen Rinn Design

Modern Farmhouse Style
Modern Farmhouse style has been made popular by Joanna Gaines and her show "Fixer Upper." It is a blend of cottage or farmhouse style and modern furniture and finishes. It preserves the older features in a house, like the shiplap walls or old fireplace mantel, and brings in more modern features, like black iron railings and straight lined furniture. The colors are often light and neutral.

Modern Farmhouse by Joanna Gaines

Transitional Style
Transitional is also a mix of styles. The emphasis is still on straight, clean lines like modern and contemporary styles, but somewhat softened. The look is more casual and comfortable with velvet and chenille fabrics neutral in color. Pillows and rugs feature geometric patterns and accessories are intentional with the "less is more" mentality.

Transitional Home by Kristen Rinn Design

Need more examples? Go to my Pinterest Page for more examples of different design styles.
If you would like help determining your design style please take a look at my design services.