The Wrong Paint Color Can Make Interior Feel Disjointed
All too often painted walls are overlooked, but that is because they are the right color. You want your walls to be a beautiful, subtle background that enhance the fixed elements, furniture, art and accessories in your home. Paint takes up the most square footage in a house. If it is the wrong color it can make your interior feel disjointed and unpleasant.

You know you need to paint your walls when you see kids' dirty handprints, chipped corners and baseboards. Maybe your wall color is stuck in the 2000's but you are paralyzed because of one or more reasons: it's a pain to move and cover the furniture, painting is messy and time consuming, expense of hiring a painter, or you have no idea what color is the right color. It could be that you and your spouse can't agree on a paint color or if you should paint the kitchen cabinets. Maybe you think you want gray walls because that seems to be the popular color right now, but which gray? There are more than 50 shades of gray! And is gray even the right color?

New Paint May Be Inexpensive but the Wrong Choice is More Costly
Let's face it. While paint is inexpensive, if you are painting tall walls and ceilings, you will probably want to hire a professional painter and that is not cheap. Painting the exterior of your home is also expensive and not something you want to have to pay to redo because the color was wrong. And who has time to make trip after trip to the paint store for samples?

A One-Hour Paint Consultation is Worth Every Penny
Let me help! I am a Certified True Color Expert trained in Maria Killam's Color Confidence Method and I can help you determine the best color to go with the fixed elements in your home. Every paint has an undertone. I can help you diagnose that undertone and match it to the tile or stone you want to keep. I will bring my large color boards and in less than an hour will show you why the paint we choose is the right one for each room of your home. You'll also receive referrals for quality painters who can get the job done in a quick and professional manner.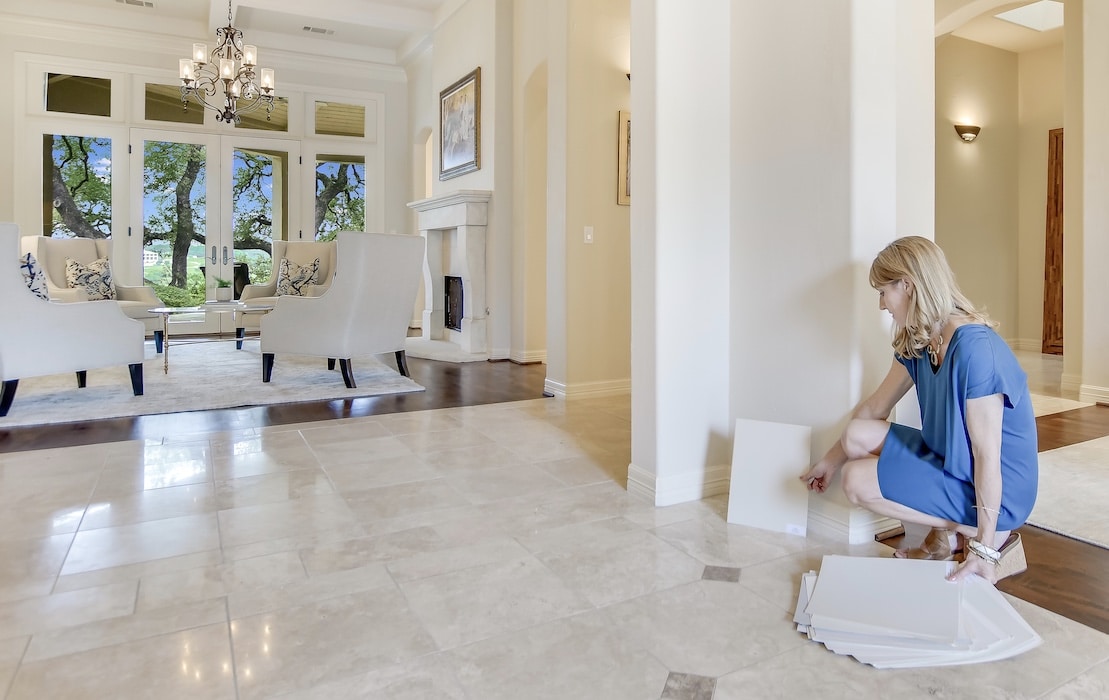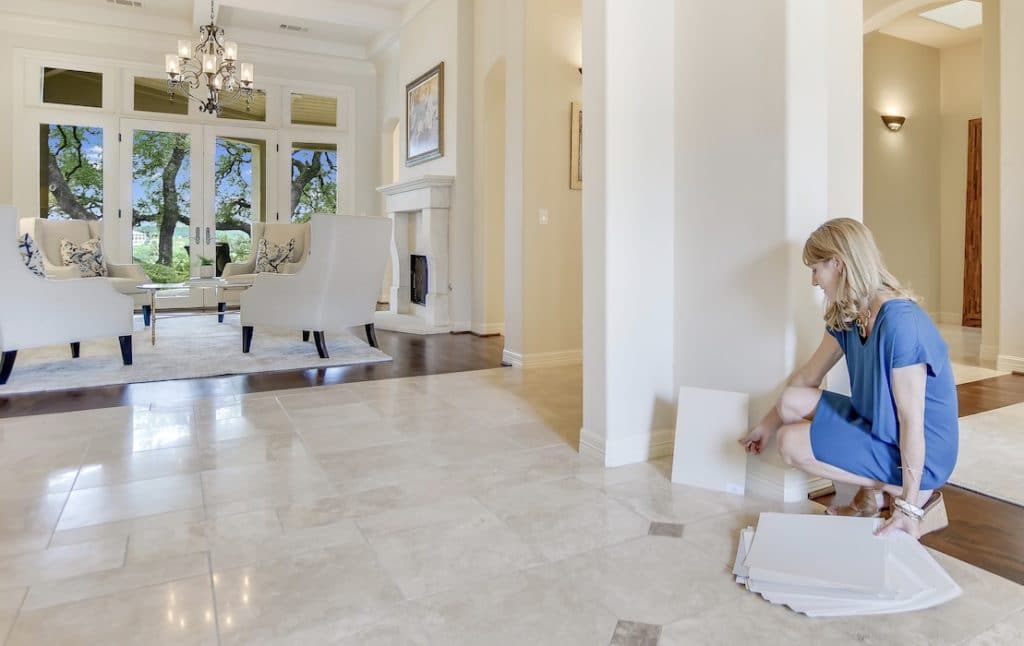 Your surroundings can affect your mood and performance. I know this from personal experience! See the blog post Ugly is Uninspiring. I want your home to nurture you, support you and inspire you to be your very best. Let's take the first step by choosing the best paint color for your walls. See my Design Services and schedule your paint consultation today.

If you have not received my Neutral Paint Color Guide, download it now.