Don't the HGTV shows make flipping houses look so easy and profitable? We thought so and decided to take the challenge. Here is our lesson in flipping.
Excited by the Potential
We were looking for an investment property in Fayetteville, Arkansas with the hope that my college age son could live there with some roommates. We found a cute old house built in the 1960's with mostly mid-century bones. I say "mostly" because it had an ugly, massive stone fireplace taking up half of the kitchen – not mid-century modern. I am not against stone fireplaces, but one like this would look much better in a Colorado mountain home.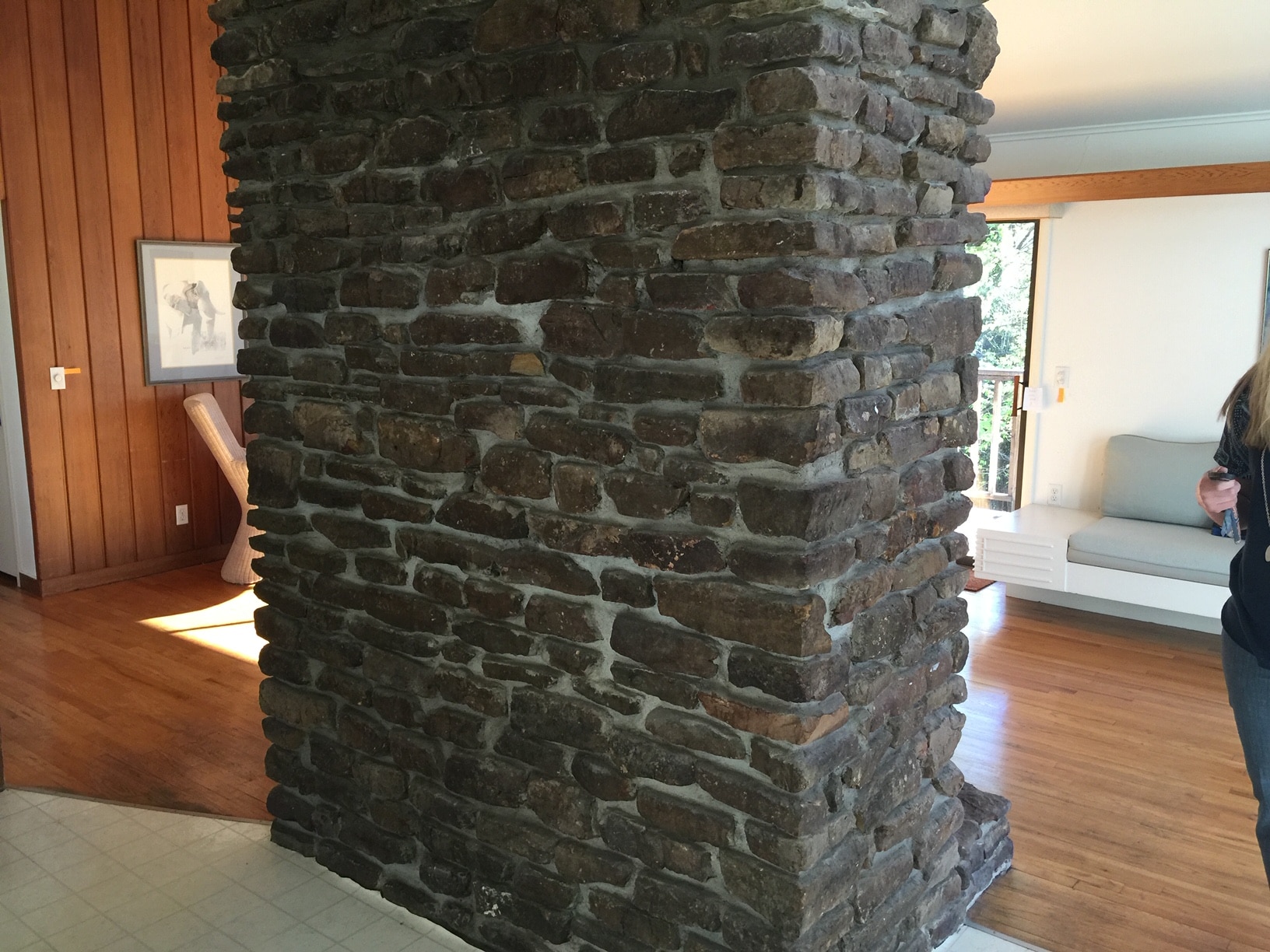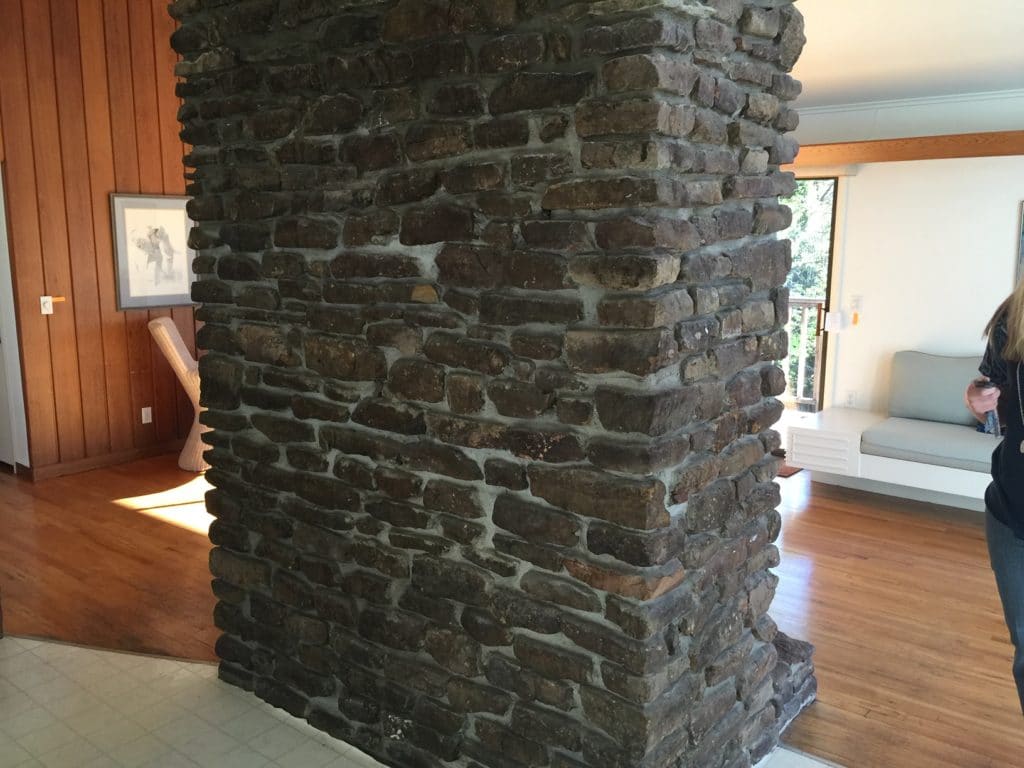 I had always wanted to do a mid-century modern design. Being from Austin, Texas, most of my clients are trying to update old world, Tuscan style homes, and going from Tuscan to modern is a huge leap. Here was my chance to channel my inner Carol Brady and have some fun.

The kitchen layout was a mess. An oven/stove/dishwasher combo? Strange does not even begin to describe that. I knew removing the fireplace and doing a little re-configuring would make this into a really nice kitchen.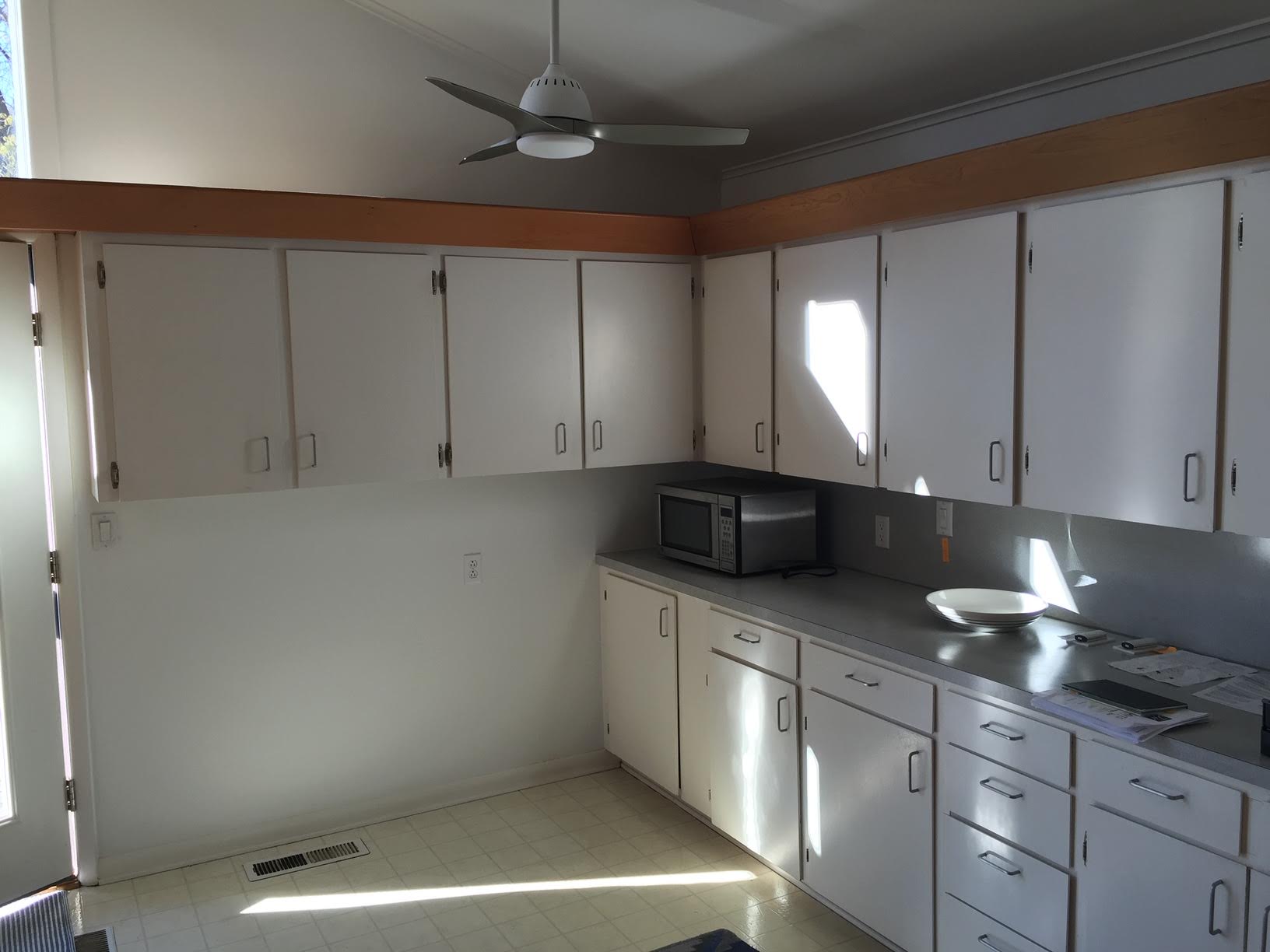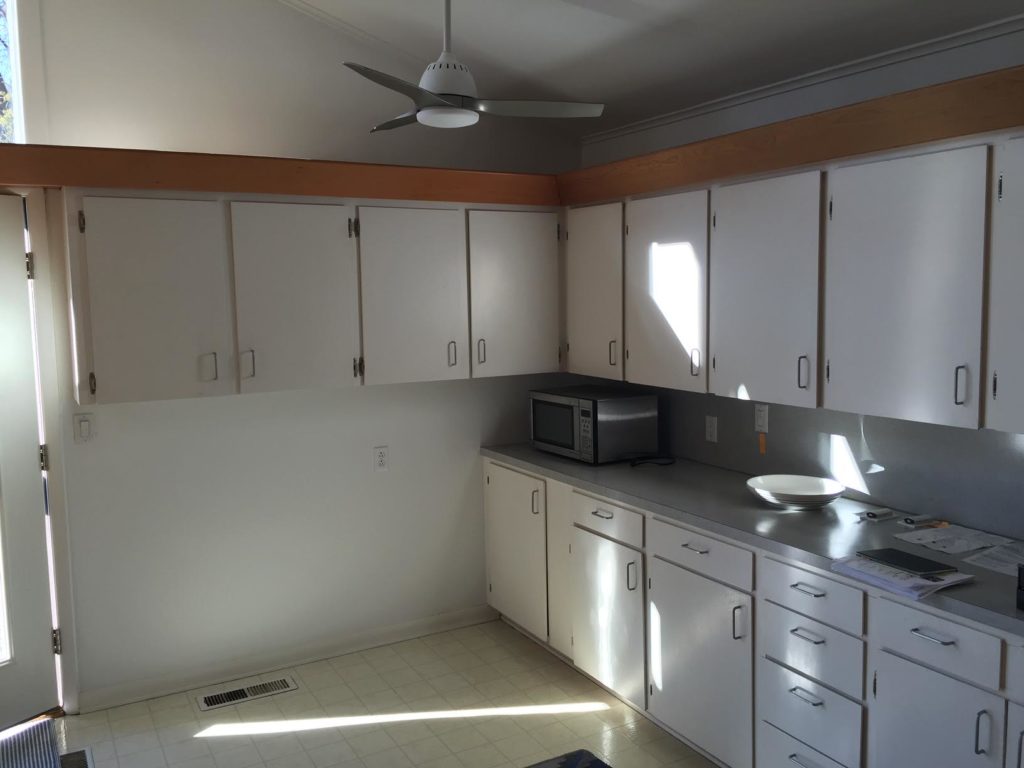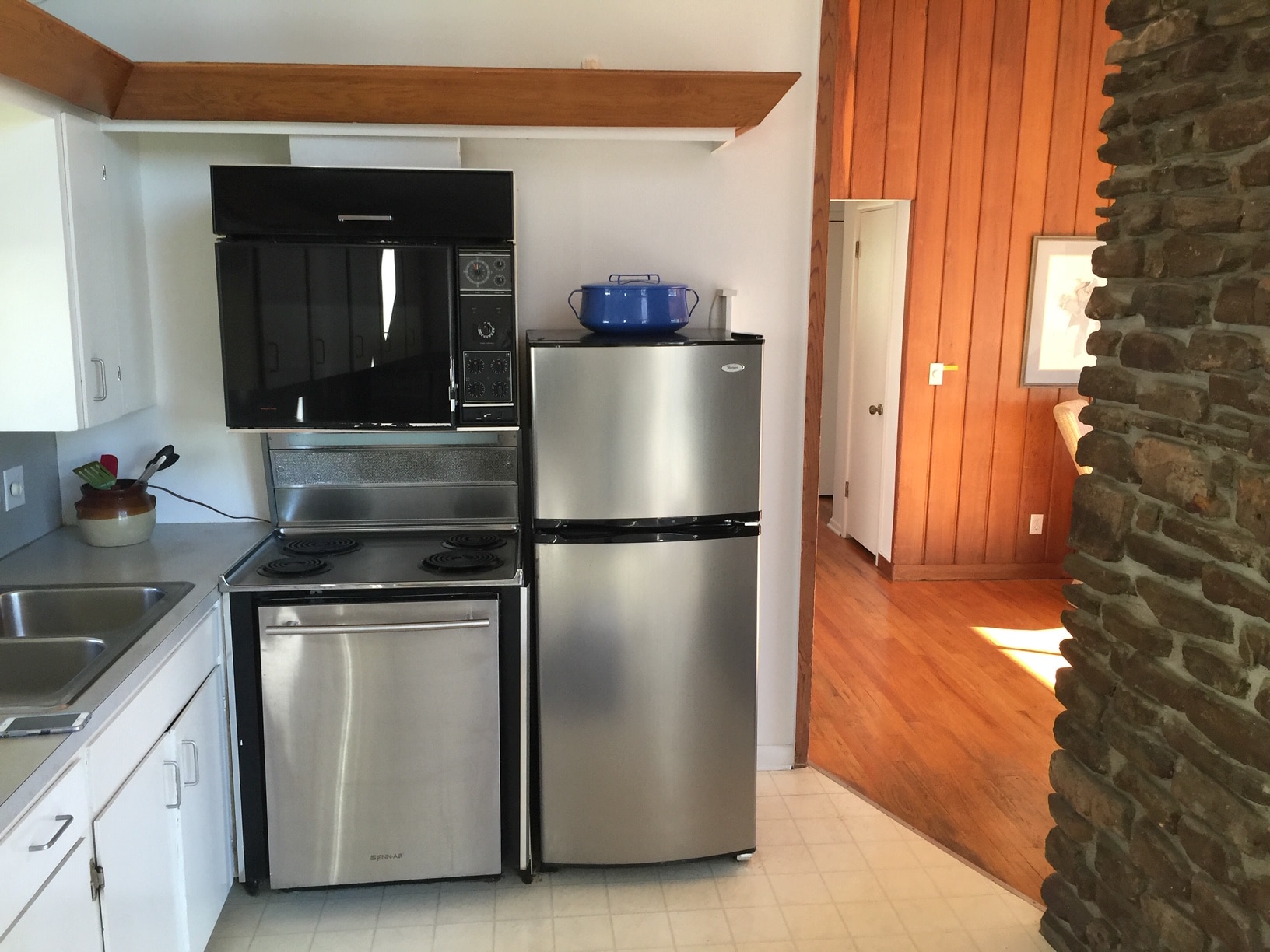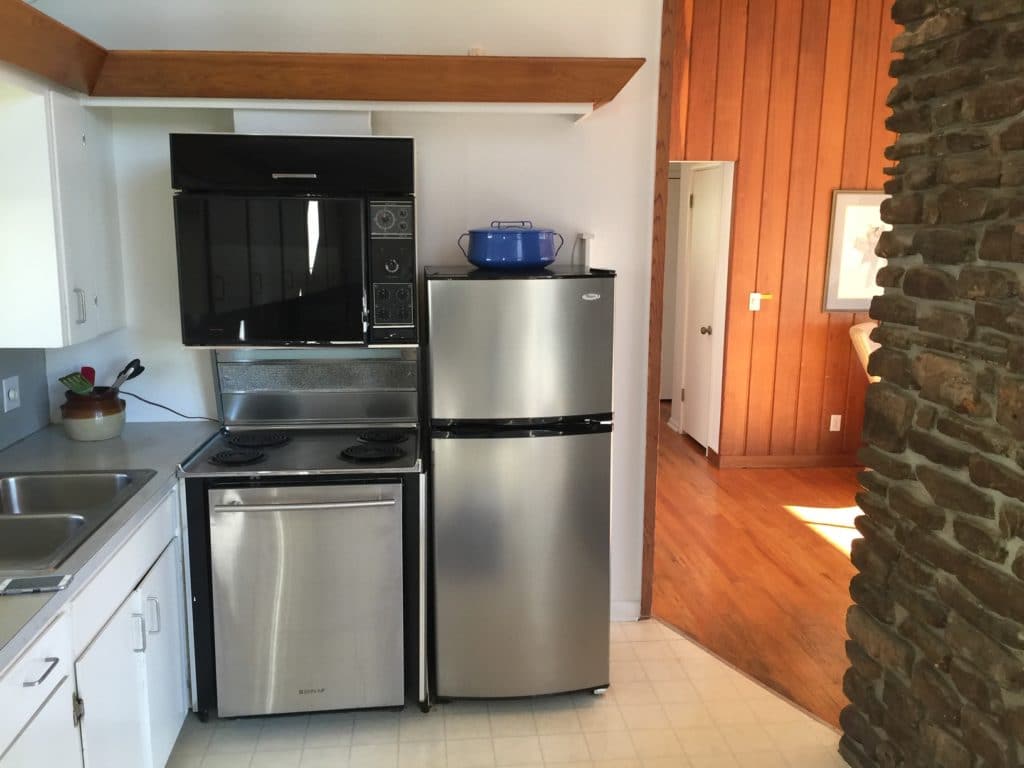 We drew up plans for a new kitchen floorplan and moved the refrigerator and oven/microwave to a new location. We gutted the kitchen and ripped out the stone fireplace and replaced it with a big island. This opened up the space and created a great room. It also made the house feel much bigger.
We ripped up the linoleum flooring and brought in new wood flooring. We stained it to match the existing wood which was still in good shape. Having one type of flooring in rooms that connect also makes a house feel bigger. I kept resale in mind as I chose the new finishes and paint colors. (See my Decorating Checklist.)

The Transformation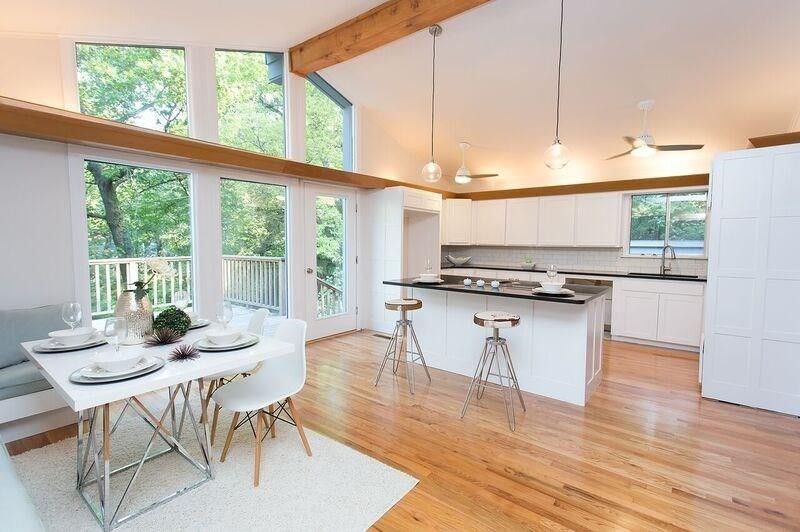 The walnut stained wood flooring and tongue and groove wall in the entry and living room would stay. The color was representative of the mid-century style and they were in good shape. I also liked how they related to the walnut crown moulding. We kept the walls light and painted them White Pepper by Behr. To keep it current and neutral we chose Tebas Black Silestone for the kitchen counter and bathroom counters and Ultra Pure White by Behr for the new cabinets. To add a little panache to the kitchen I found some gold pendants with round glass globes to go over the island.
We brought in some sleek modern furniture and a sunburst mirror for staging purposes.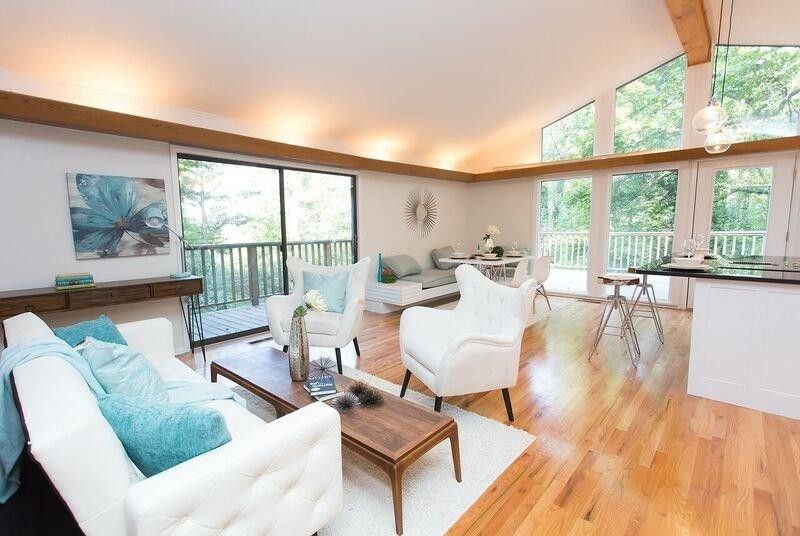 More Time and Money than Expected
Since this was a flip, and because we had almost maxed out our budget (foundation issues are crazy expensive!), we did not do much to the bedrooms. We replaced the carpet, painted the walls and called it done. And like almost every remodel, it took longer to complete than we expected it to. The real estate photographer took the photos before the appliances arrived.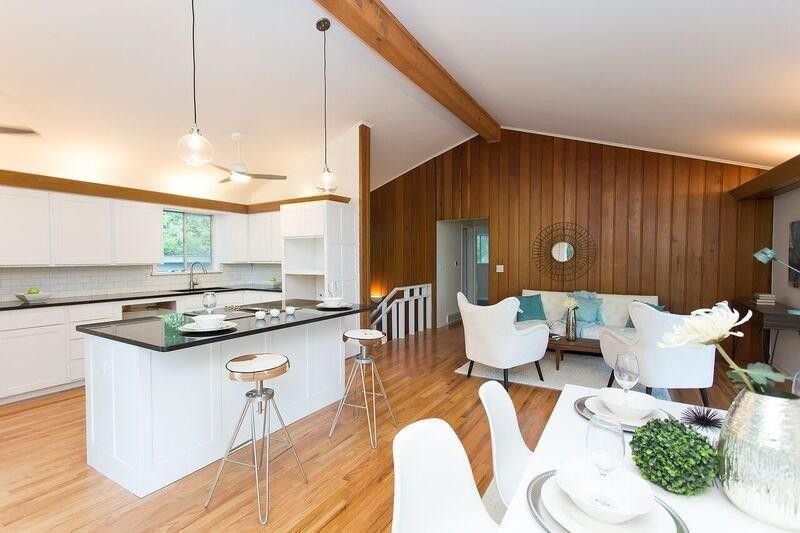 We had so much money wrapped up in the house we decided to sell it instead of rent it to our son and his friends. We put it on the market and had a buyer right away. Unfortunately, while we were in the option period, the water main in front of the house broke and drained down and into the front bedroom. The inspector reported moisture and mold and our buyers walked. We took it off the market, made repairs, built a french drain and basically spent all of our profit.

You win some, you lose some and sometimes you just break even. That is life in the flipping business.
If you are considering buying an old home that needs to be updated consider getting a professional designer to help you create the new space layouts and choose the finishes. Take a look at my design services.