We bought a new house! And it needed a lot of work. But that never scares me. The kitchen cabinets and countertops were over 20 years old and not in good shape so we gutted the kitchen and started over. I knew I wanted white shaker style cabinets and a white backsplash. I also really wanted a marble countertop, but my husband wanted to see how other surfaces compared. He wants the countertop to be durable and last a long time. So here is the research I gave him.
Quartz
Quartz is becoming very popular because it is manmade and extremely durable. It is made by combining ground quartz with resins, polymers and pigments. Generally it is more expensive than marble but you don't have to worry about upkeep. Below is a kitchen I designed that has Silestone quartz that looks like marble. Other popular quartz countertops that look like marble are Caesarstone London Grey, Frosty Carrina and Statuario Nuvo.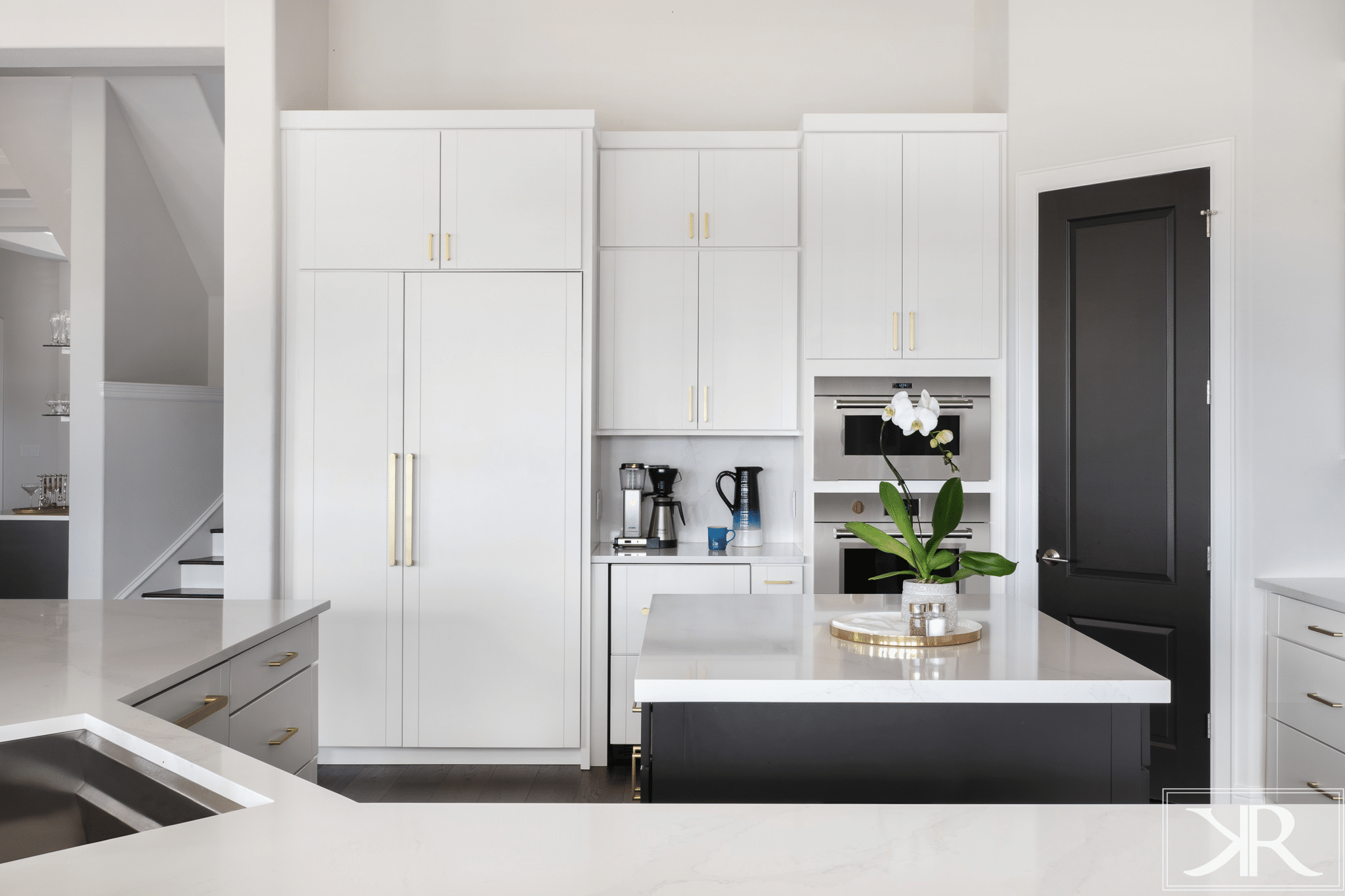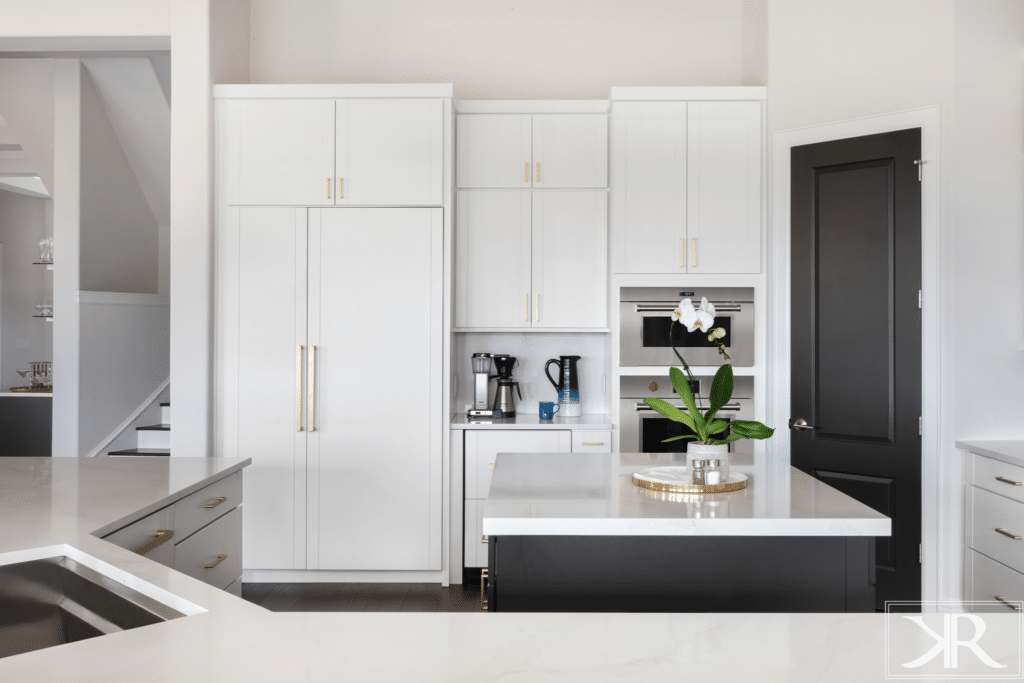 Quartzite
A lot of people confuse quartz with quartzite. Quartz is manmade. Quartzite is a metamorphic rock. It is very durable and you can find it in many different colors. It can also look like marble with a lot of gray and white veining but it does not etch like marble. Because of its makeup and unique patterns and colors it can often be more expensive than marble. There are some really gorgeous quartzites out there. Some of my favorites that look like marble are Mont Blanc, White Macaubus and Sea Pearl.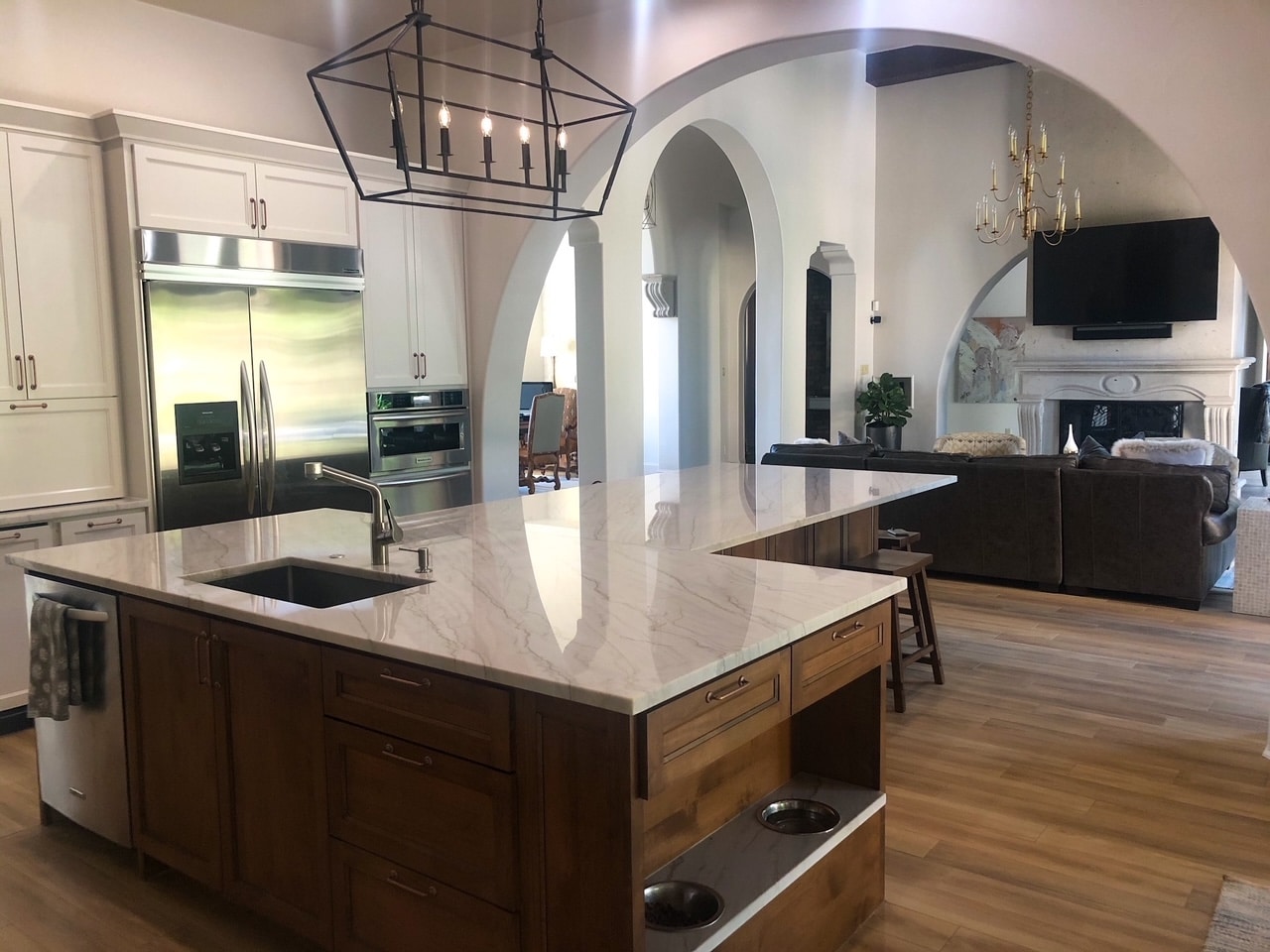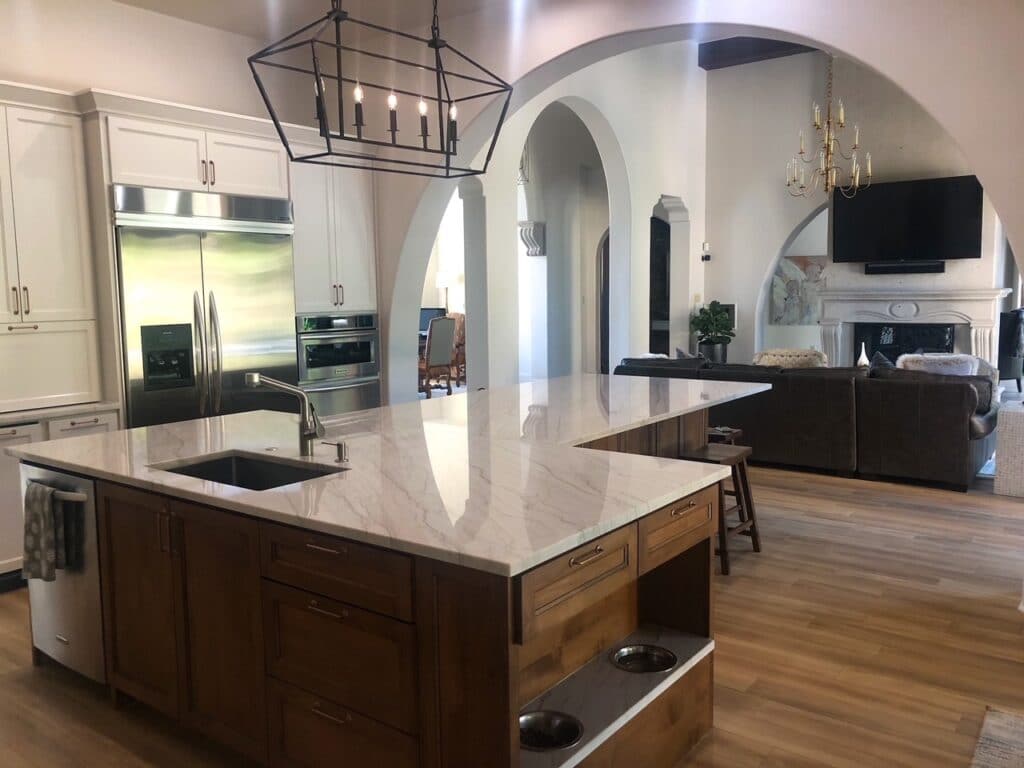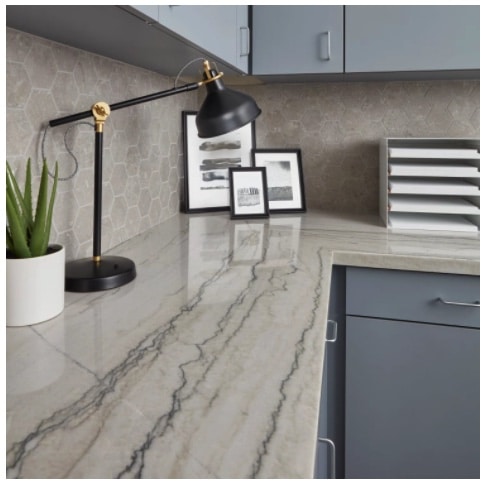 If you need a countertop that has a warmer undertone you should consider Taj Mahal. It works well with travertine tile flooring. Below is a recent kitchen remodel. The kitchen used to have a Tuscan style with orange stained cabinets and dark granite. We brought in cream Spanish subway tile and Taj Majal counters and painted the cabinets a light cream to brighten and update the space.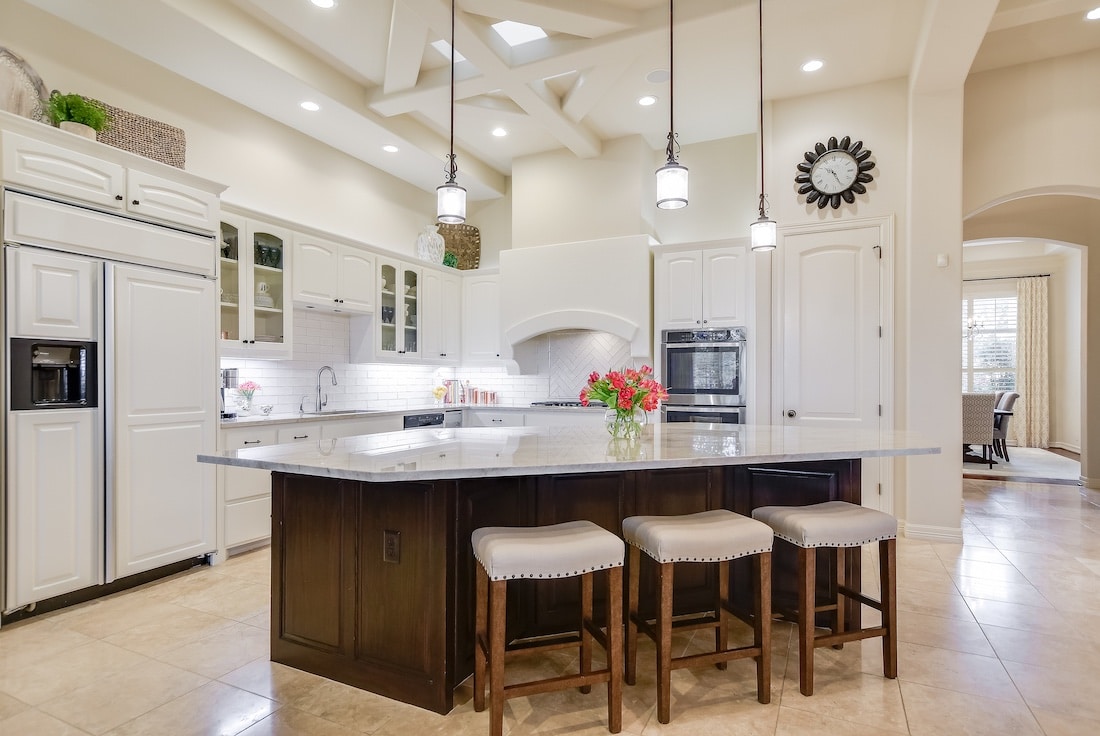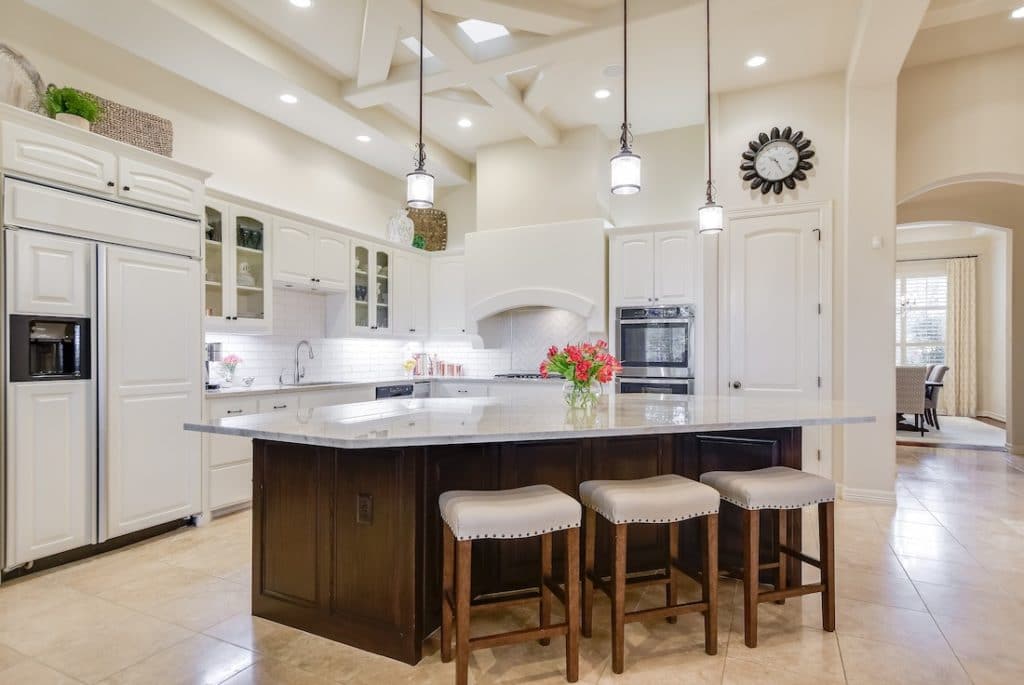 Granite Countertop
There are also some white granites that look great. They may not have the movement that marble does, but often they have the white and gray look of marble. Granite is about the same price as marble, but is more durable and does not need to be sealed.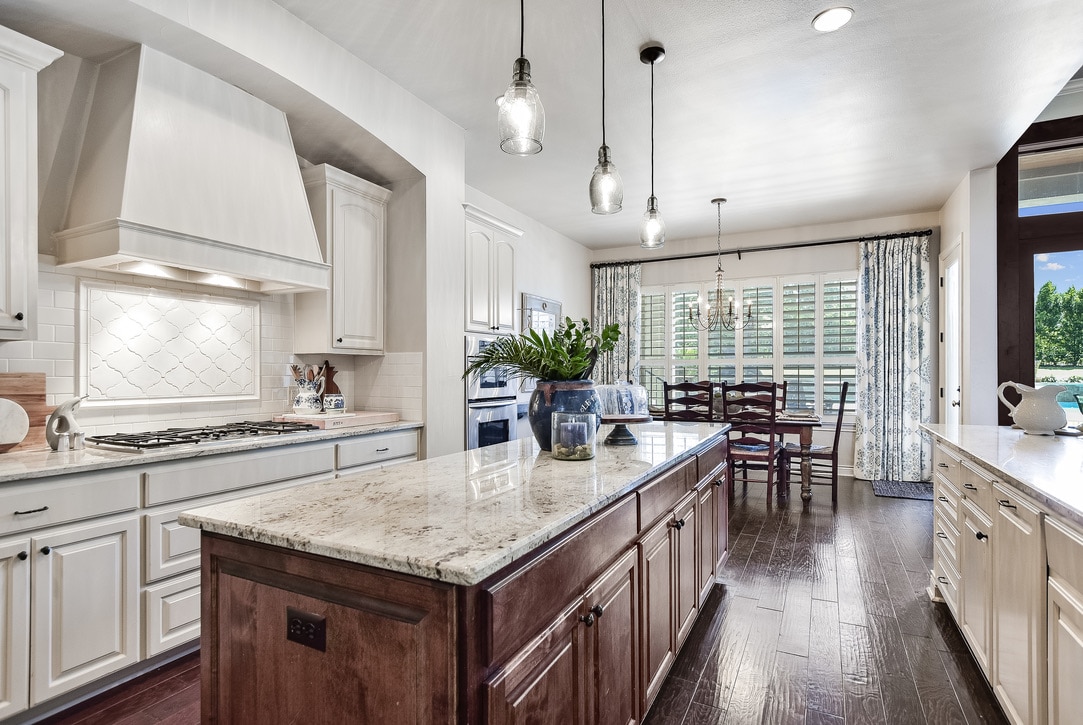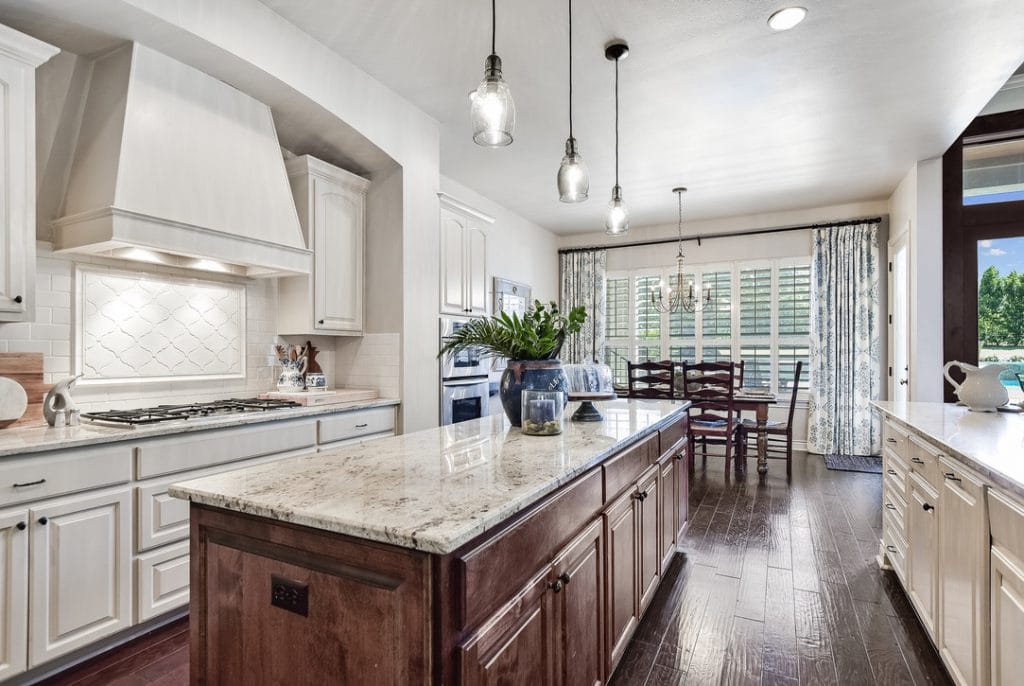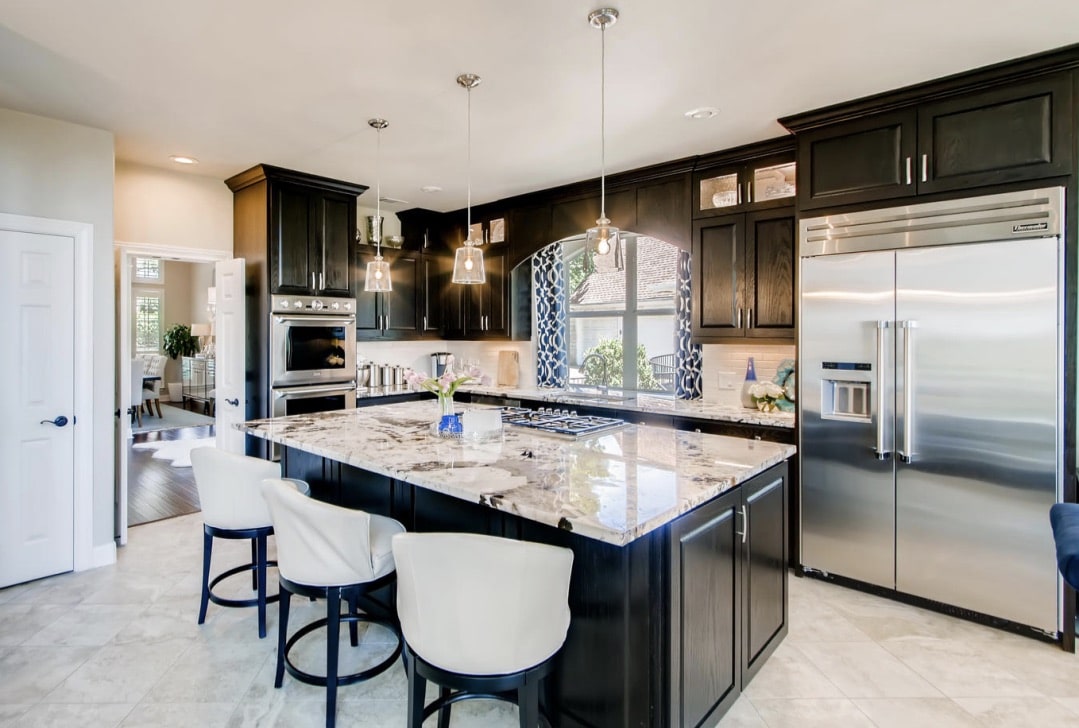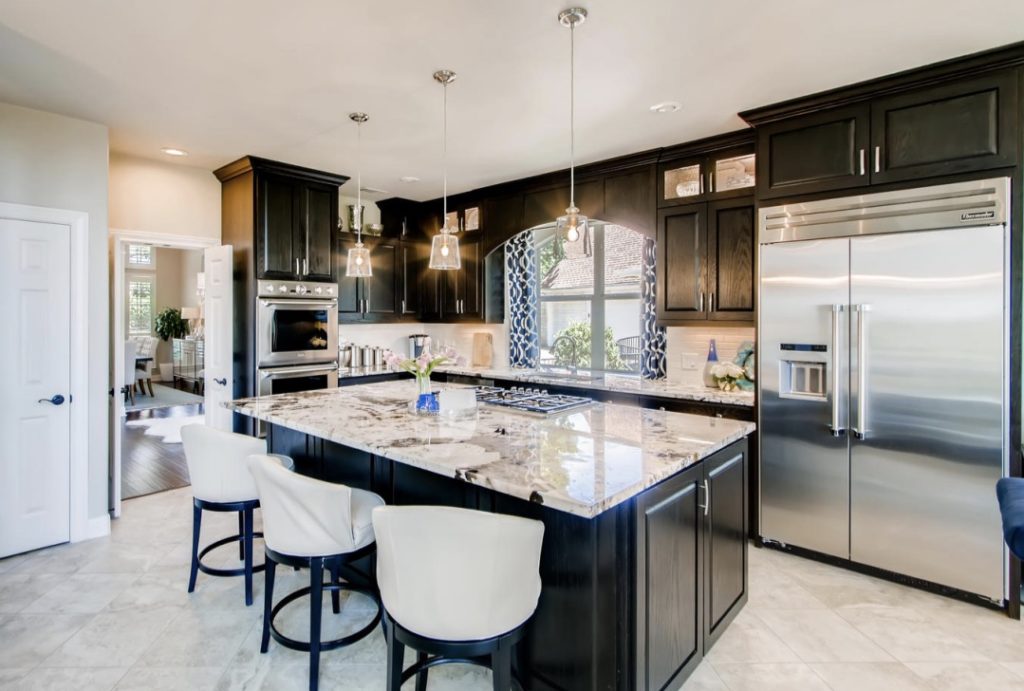 Marble Countertop
Marble is a calcareous stone. The composition of it is mostly alkaline so it reacts with acids such as lemon, vinegar, tomato and wine to create and "etch" on the stone. Etching is a chemical reaction that eats away at the calcium carbonate in the stone until the acid is removed, thereby leaving a dull spot. If the marble is polished, etching will leave an area that looks unpolished. When etching occurs in marble that is honed (unpolished) it is much less obvious and over time the etching blends in. With a good sealant, the marble will not stain if the spills are wiped up quickly but they may still etch.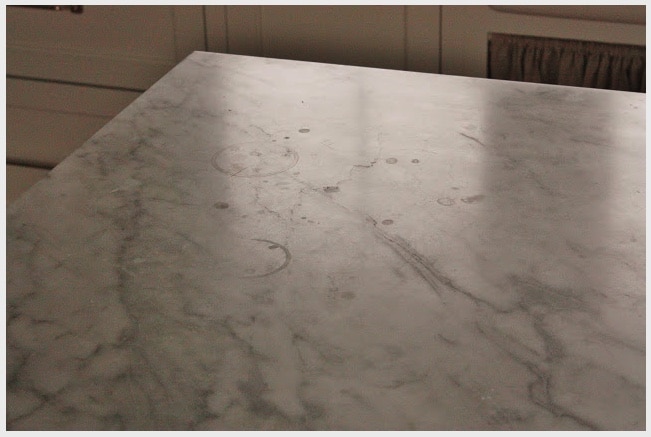 While all the countertop options were great, we found a marble called White Storm that we loved. It has white and warm grays with some movement. The slabs we found were polished but our fabricator put a seal on the marble that he promised would keep them from etching and staining for a year. Four months later they still look great!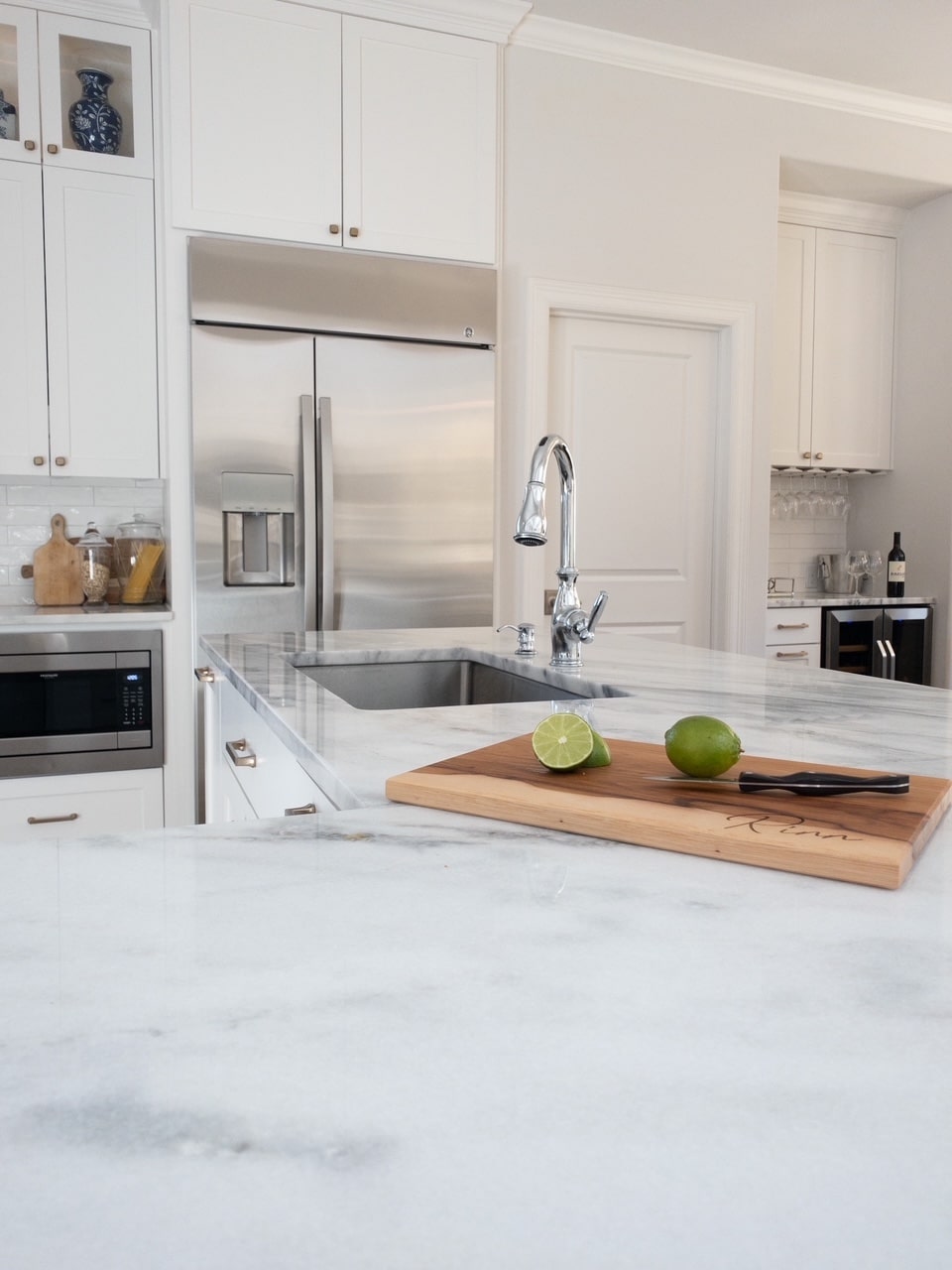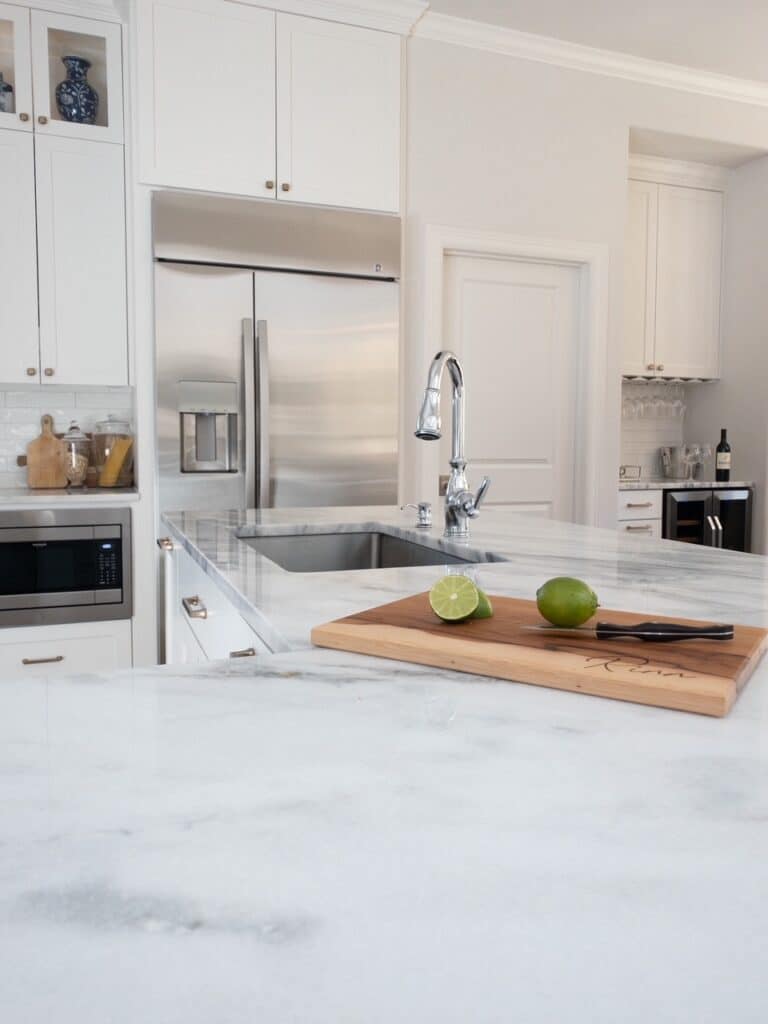 My fabricator recommended DuPont's Stonetech Professional Revitalizer Cleaner and Protector to clean them. I hope this gives a little clarity on the pros and cons of marble countertops. If you need help with your kitchen or another area in your home, contact me here. I would love to help!