Barn doors – in particular interior sliding barn doors are really popular right now. But I have been installing them for a long time now. We used to buy the metal hardware at Tractor Supply Company! Now you can get it at most big box stores or online. My clients ask me if they are just a trend but I personally think they are here to stay. And here's why:
Practical
When you are remodeling and don't have room for a door to swing into the room, a barn door solves the dilemma. Before we remodeled this bathroom, the double doors that the original builder installed got in the way when you needed to turn on the light or open the cabinets inside the bathroom. On the other side of the doorway we added a sliding barn door so the light switch could be accessible.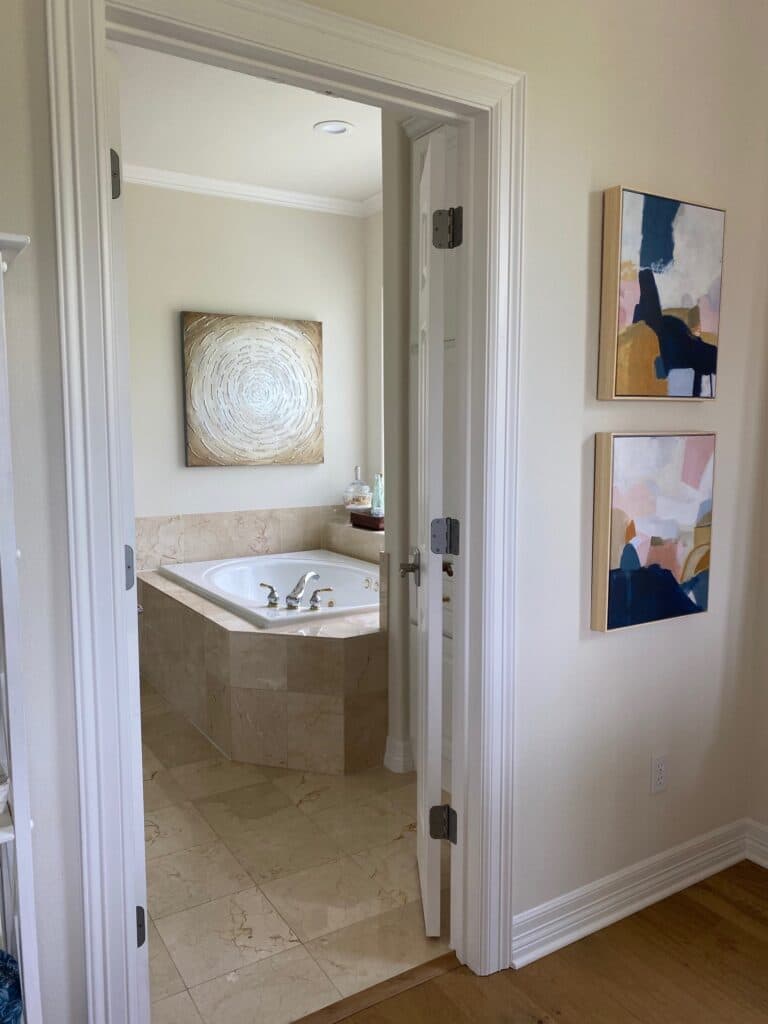 See how the barn door below is a better fit for this bathroom door? Now you can just slide the door onto the blank wall on the right to enter the bathroom. The door also acts as decor and a full length mirror! I came up with this idea and Gabe Nieto made it happen! Click on his name in the caption below to go to his Facebook page.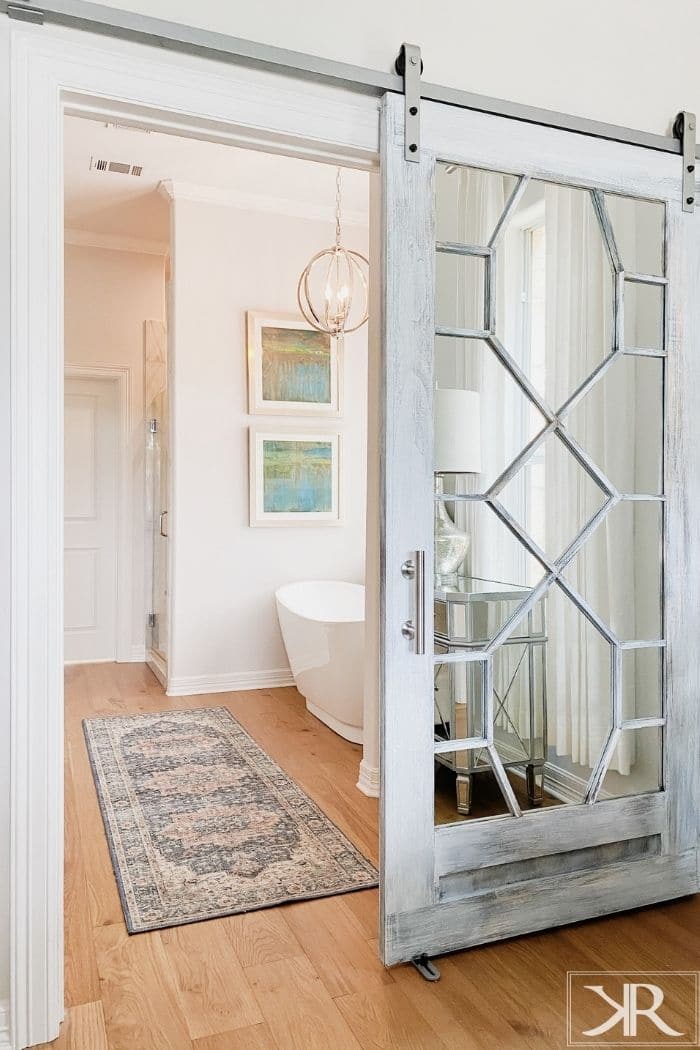 Efficient
Pantry doors can often get in the way when they are left open. And when you are cooking a meal how many times do you go back and forth to your pantry? I do. A lot. In this kitchen remodel below we removed the standard builder door and built a custom barn door out of reclaimed wood. It stays open while the cook is cooking and after all the dishes are done it closes and acts as a unique design feature.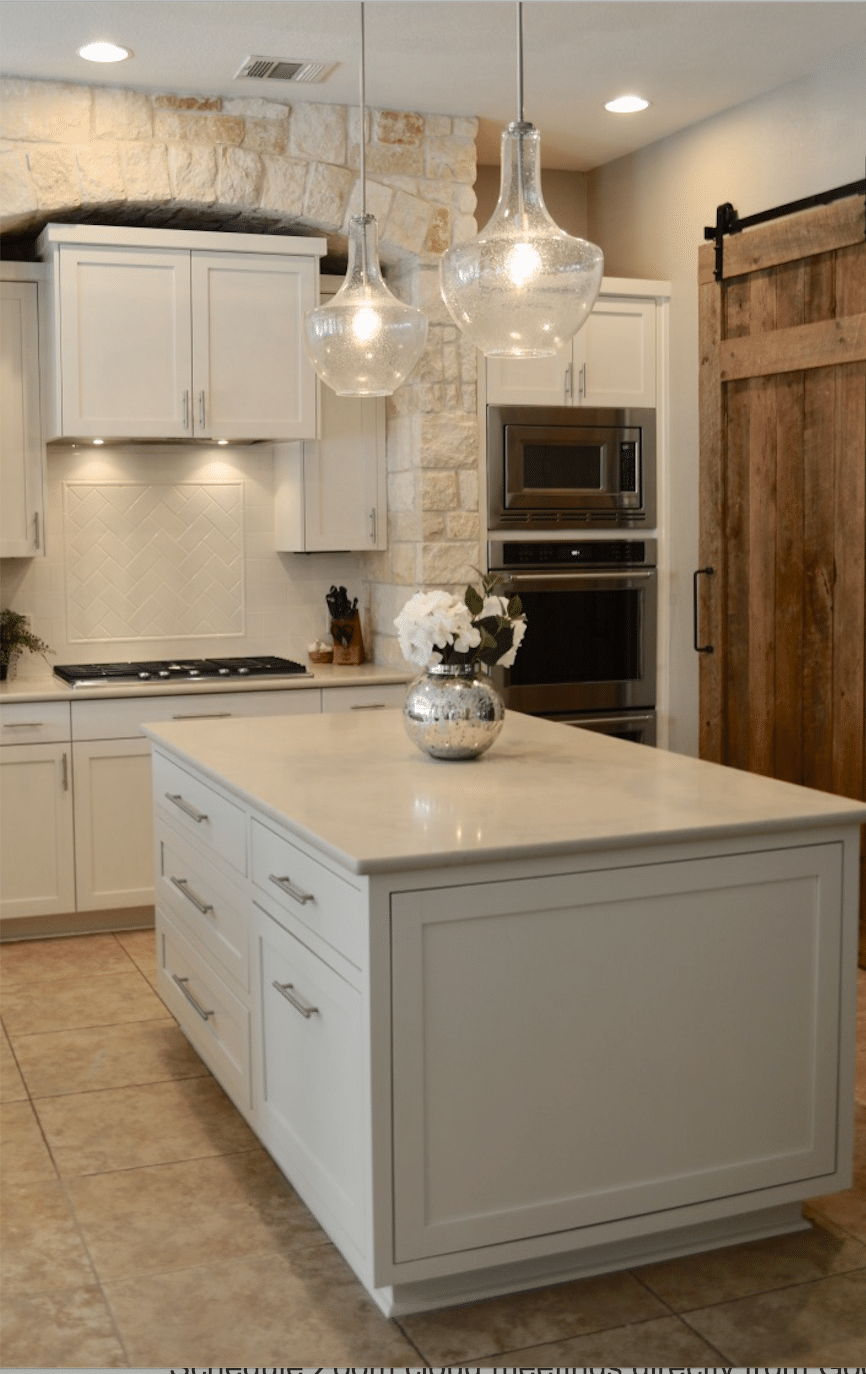 They Hide Stuff
Mudroom entrances are a great place to install a sliding barn door. Builders don't always put doors on mudroom and when they are left open they can be a little unsightly with kids shoes, backpacks, etc. Instead of tidying up your mudroom when guests come over, just close the barn door. Before the remodel, this was a very large laundry room with a coat closet in it. We reconfigured the space to allow for the door from the garage to open into the mudroom. Cubbies and custom bench seats were added. We built a barn door to close off the area when guests come over. And it looks pretty cool too!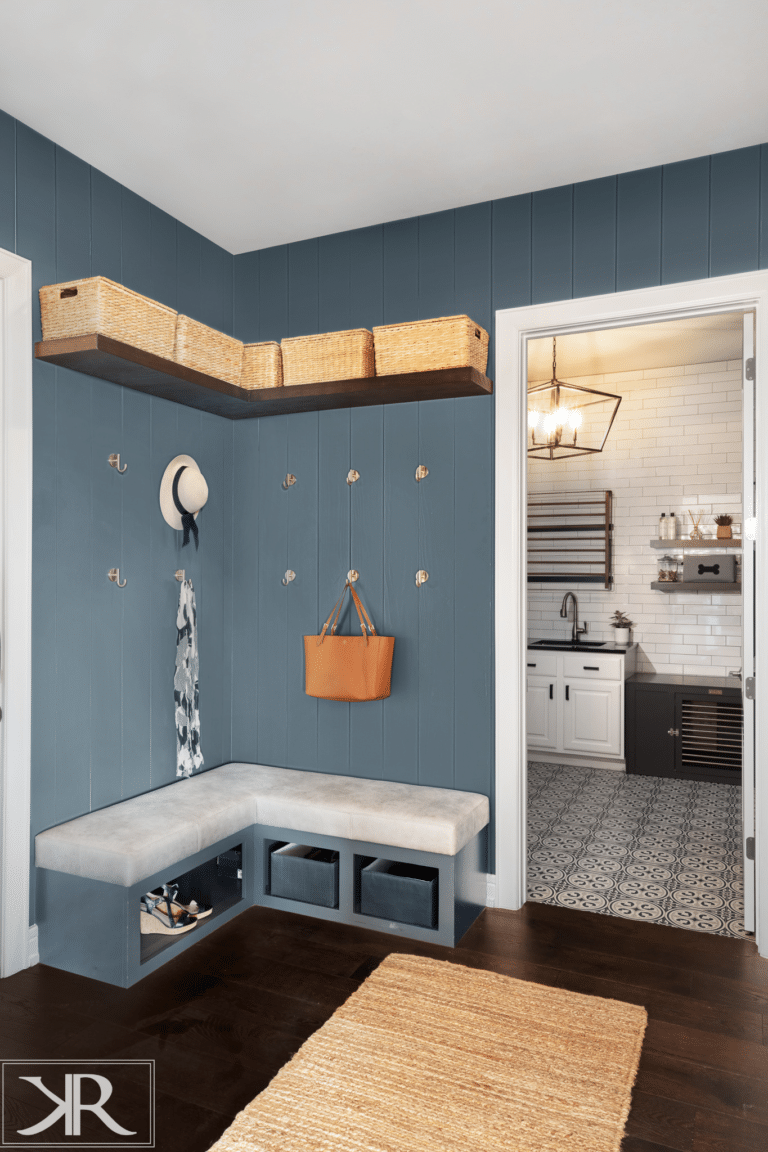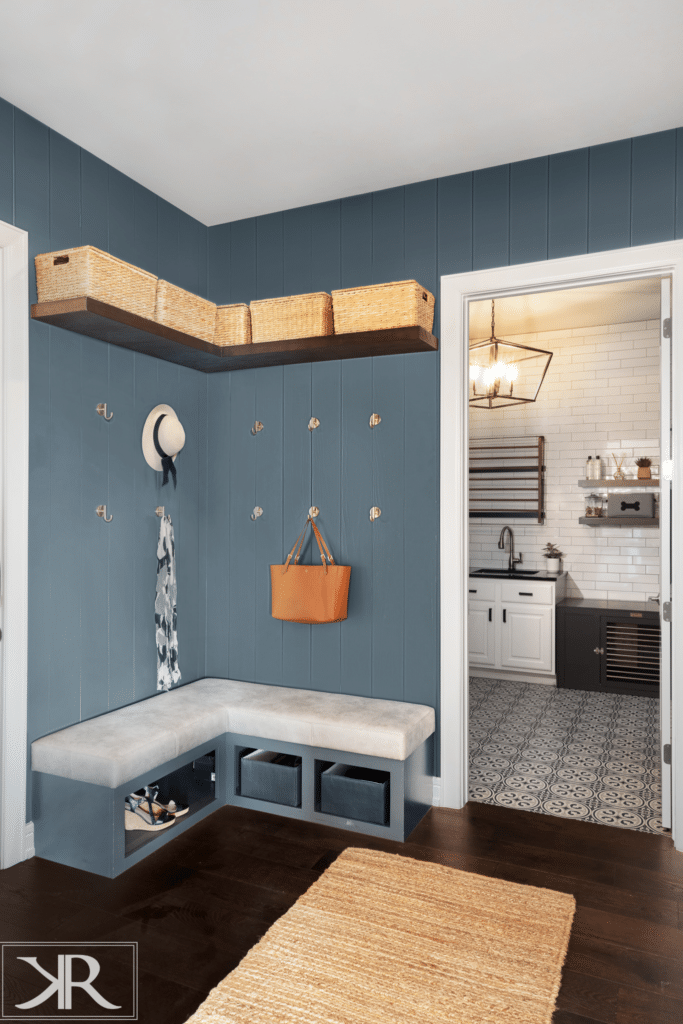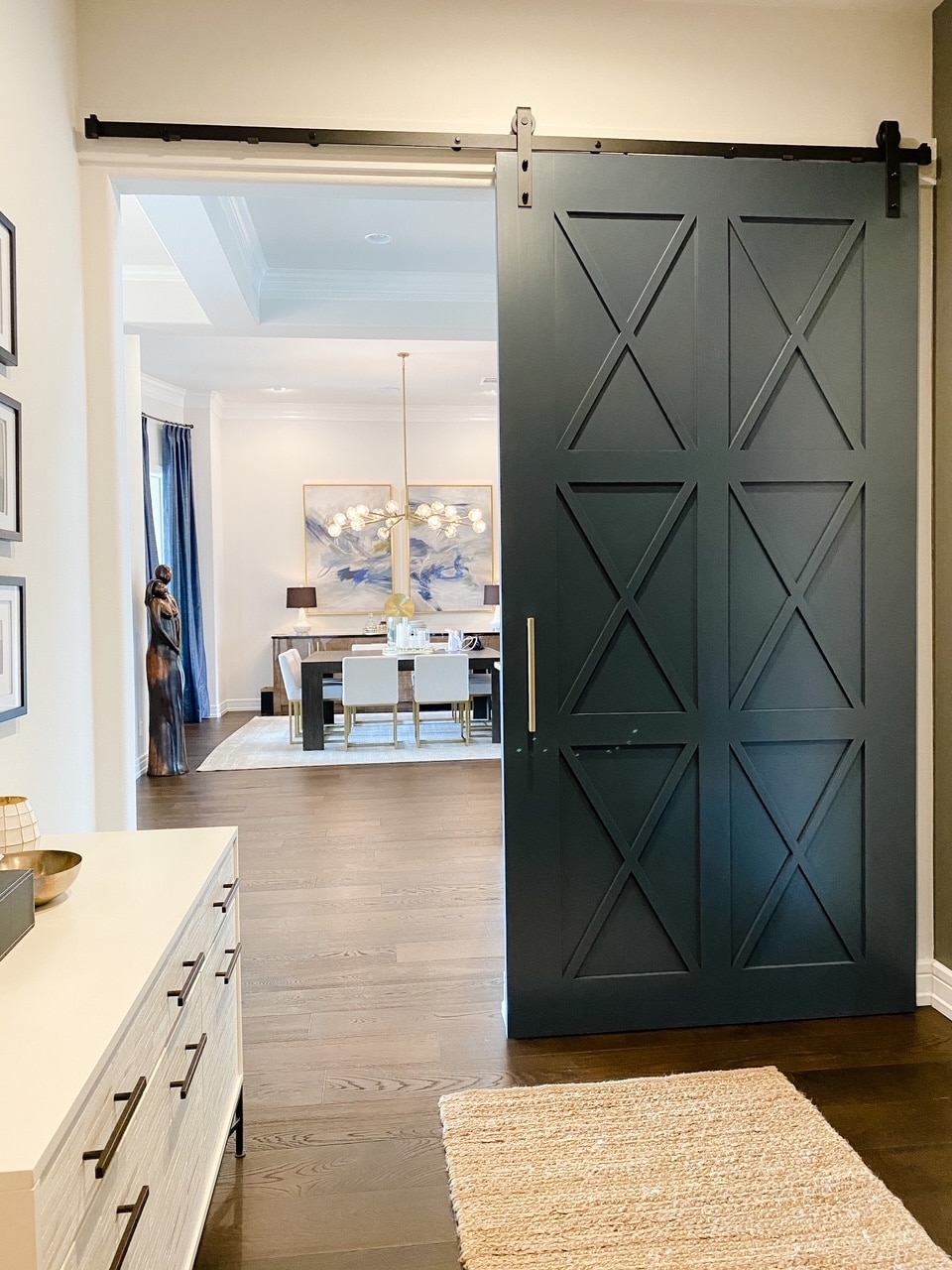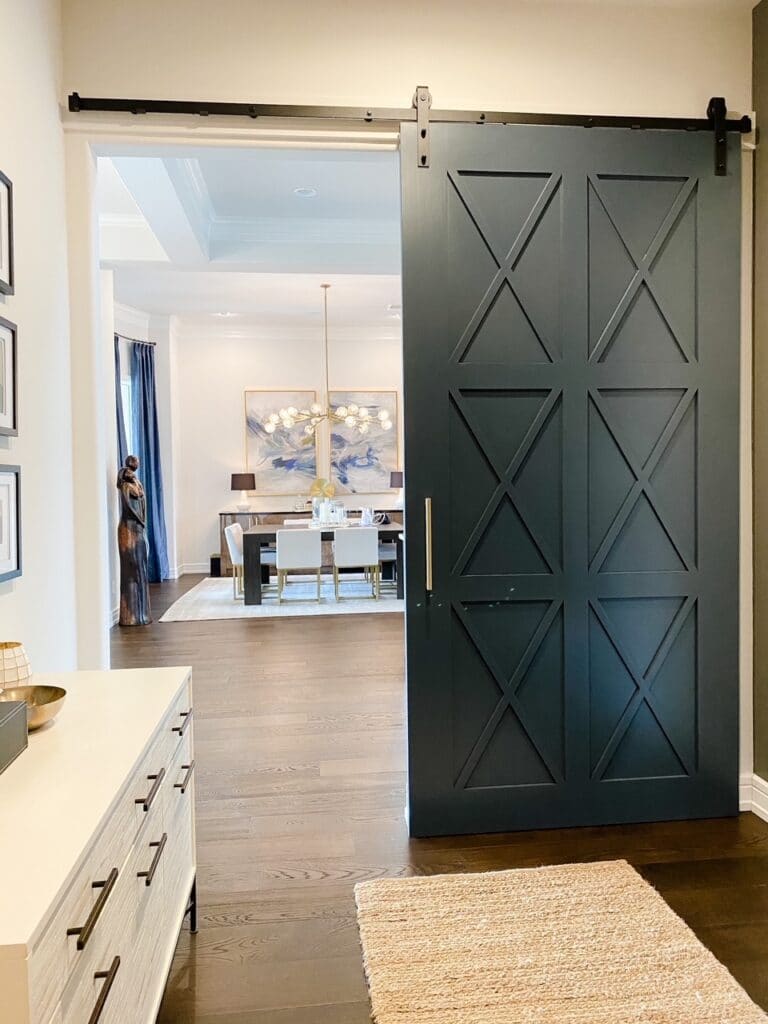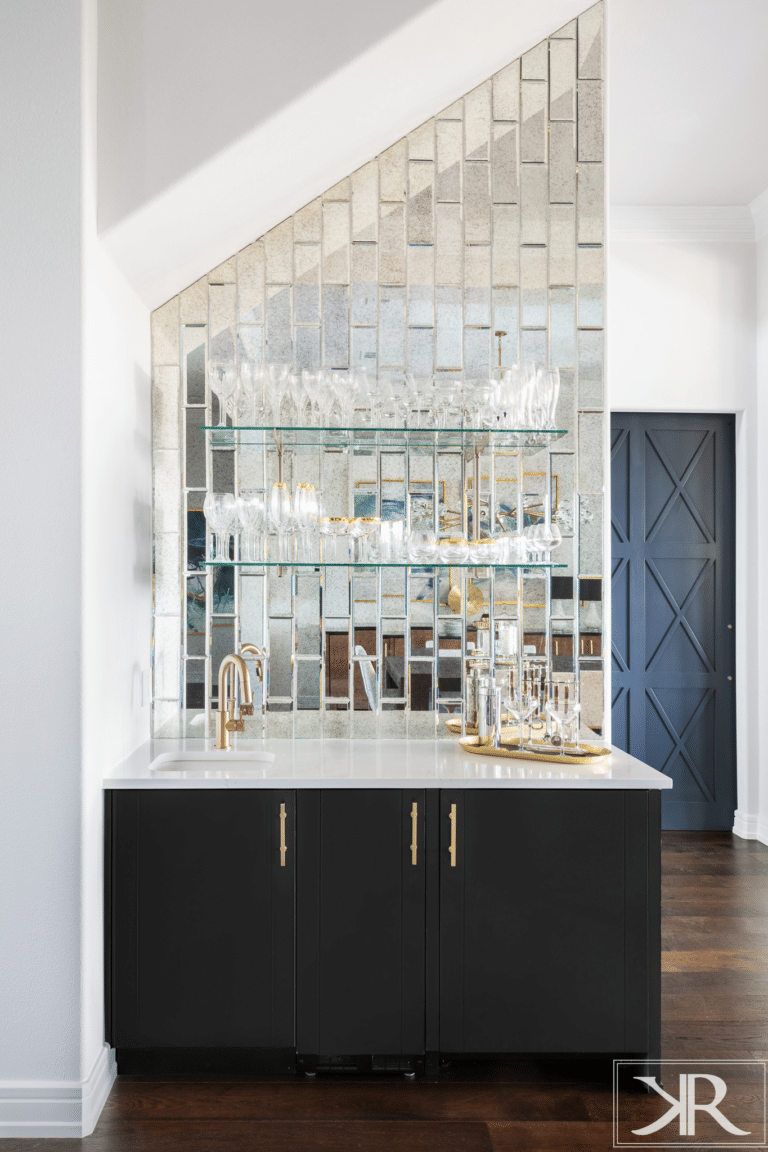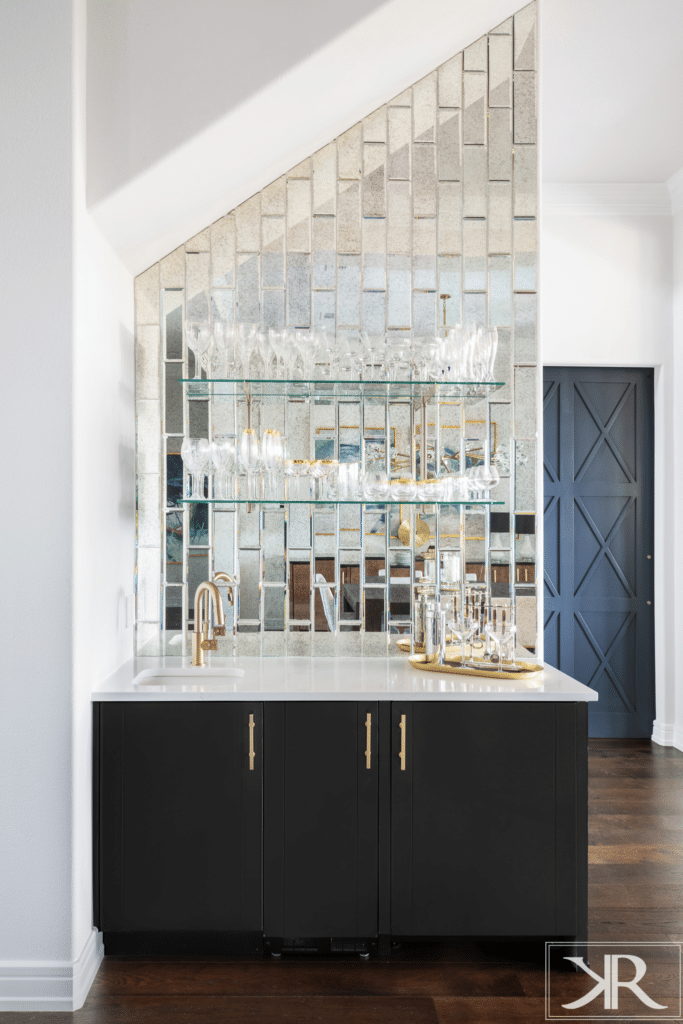 Pretty Privacy
A popular floor plan is to have a study at the front of the house with a dining room across from it. Often this leaves a long blank wall in the entry. Builders usually install glass double doors to fill the empty space but often this can look a little blah. Sliding barn doors add architectural interest to an otherwise bare wall in the entry and provides privacy for the person working in the office.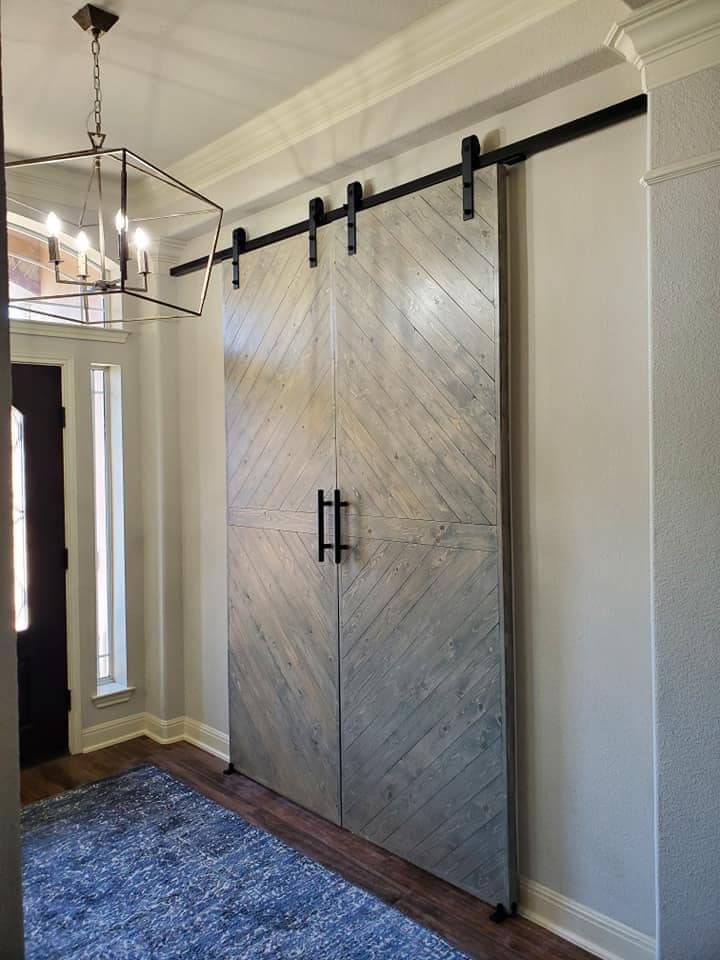 Unique
While you can buy barn doors at big box stores these days, custom is a better way to go. I work with Gabe Nieto who has designed and trademarked his own track hardware. It is strong, smooth and stable. And it can be made to fit any opening. The door design can be made to suit any taste. His carpentry skills amaze me! Need help deciding what kind of door would look best in your house? Contact me here. Happy decorating!