First Impressions Are Important
My mother always told me you never get a second chance to make a first impression. What is the first impression your clients get when they walk in the door of your business? Is it a welcoming lobby? Appearance can convey a message of seriousness and success. Successful businesses generally show it in their appearance. Will your clients be impressed with an outdated lobby or waiting area? Whether you are a doctor's office, corporate office, small business or a big business, it's important that you set the right tone from the very beginning.

To provide your client with the best experience an updated, aesthetically pleasing lobby design is essential. You want your clients to have a comfortable space they don't mind waiting in, especially if you are running a little late.
Arnold Melnick, DO, who has written on many aspects of medical communication states the following about waiting rooms:
"Patients often form their first impression of a medical practice in the waiting room, or reception area. Stained furniture, old magazines strewn about, rude front-office staff—such experiences have a huge impact on how patients perceive the quality of their care."
Patients comment on wait times and room ambiance on physician rating websites far more frequently than they criticize doctors' clinical skills.

Lobby Design is More Than Pretty Pictures
Of course, your lobby needs to look great but it also needs to function well. You want to consider the full experience from check-in to check-out. Is the seating comfortable and does it accommodate a variety of needs (families, children, handicapped)? What do they do while they wait?
An Inviting Office Space in Austin, Texas
For this Champion Cryotherapy office the goal was to provide a warm, welcoming environment where the clients would want to stay and enjoy the Nortec boots to relieve their sore muscles after a cryotherapy session or laser treatment. Sometimes they just stay to have a cup of coffee and chat with the owner, Todd Pendleton and his friendly associates.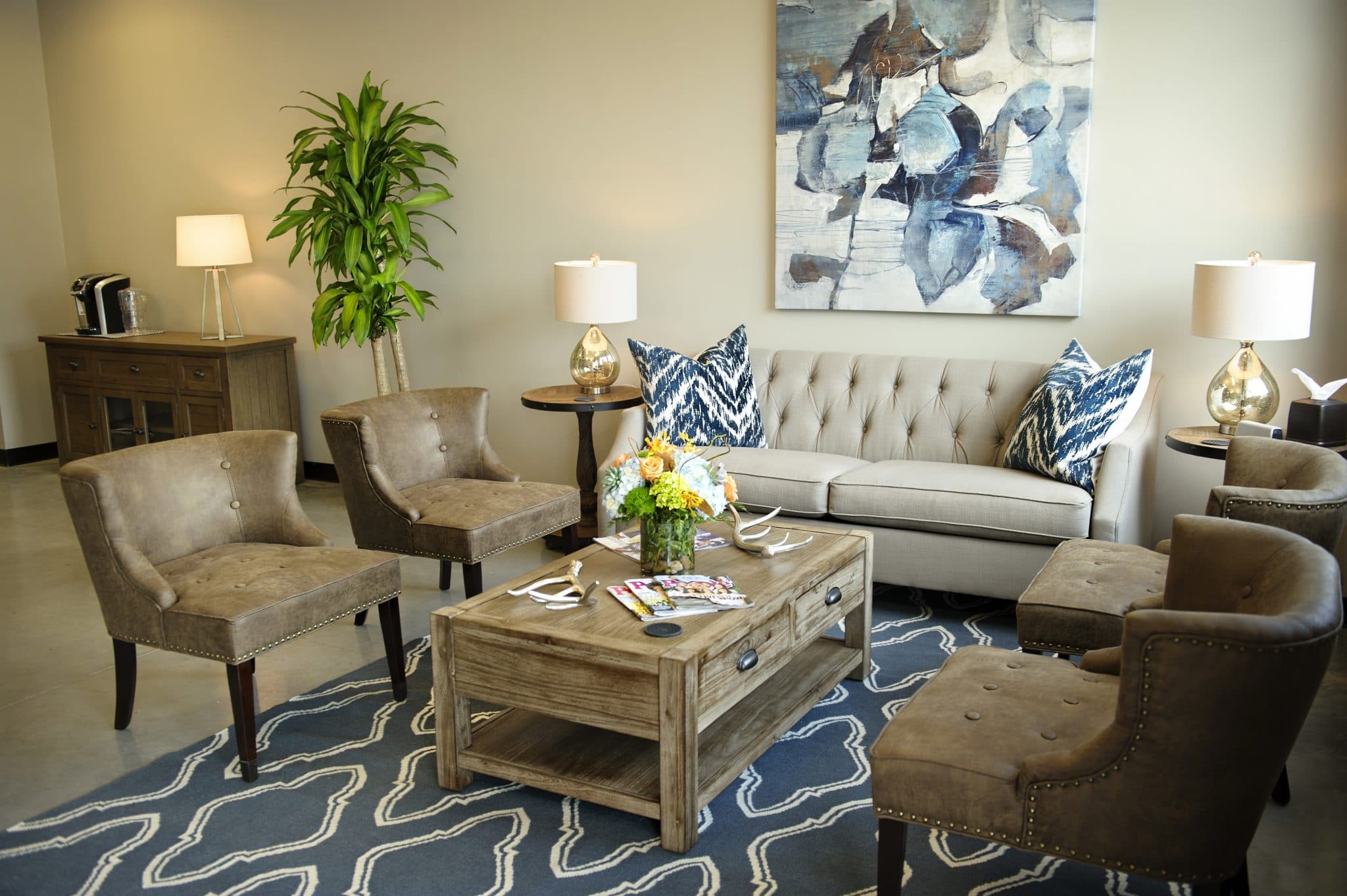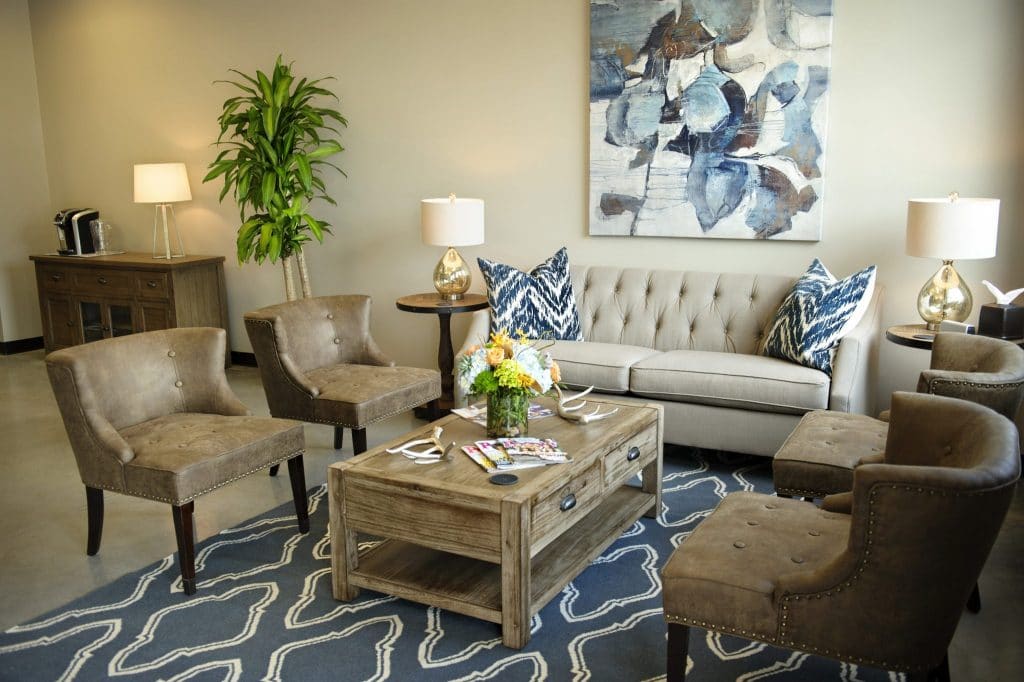 The Champion Cryotherapy brand colors are gray, navy and white so this was the color scheme I chose for the paint and decor. To warm up the space we made a custom reception desk out of reclaimed wood. Because this office is in Austin, Texas we used some rustic accents to blend in some local flavor.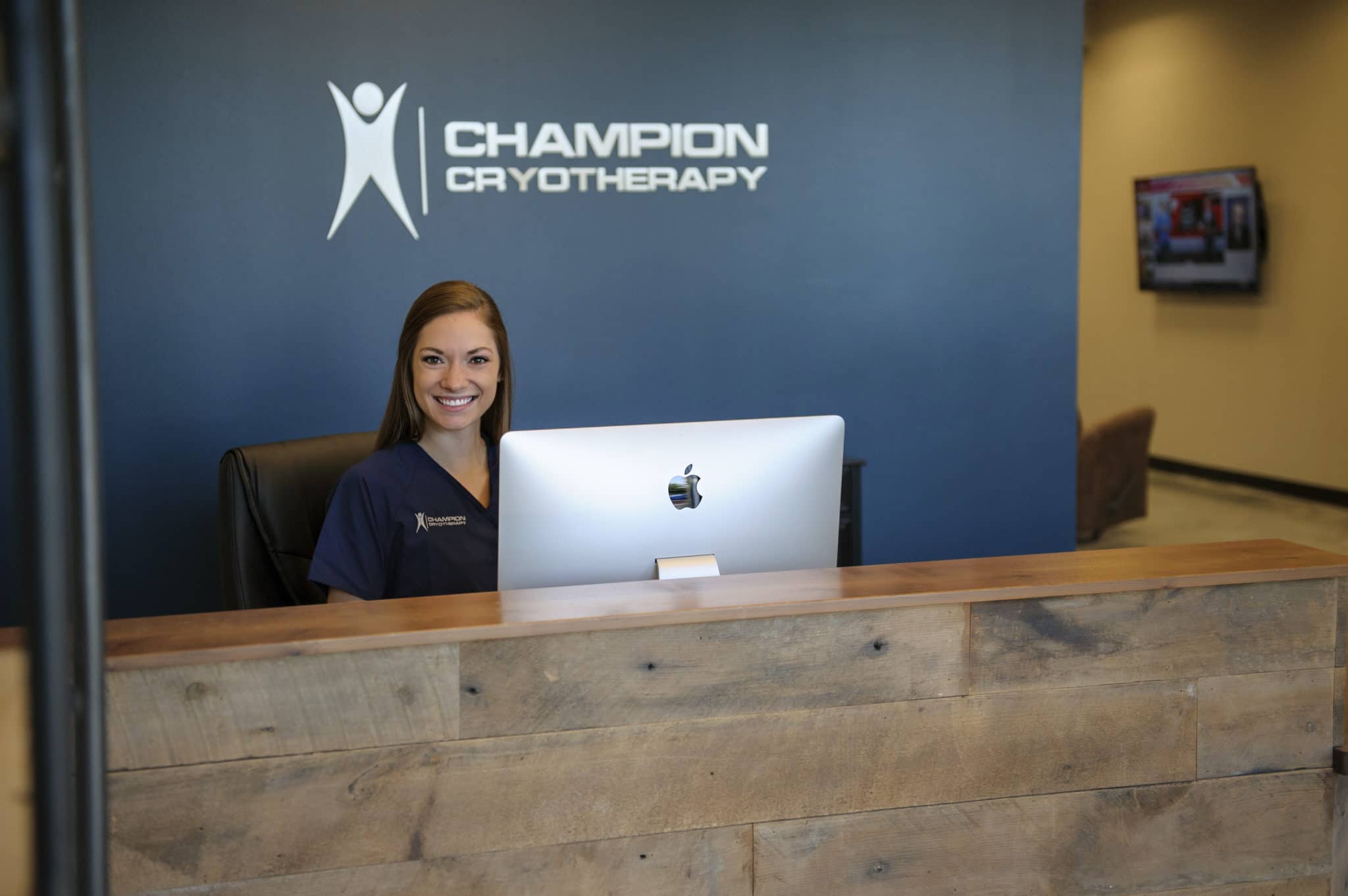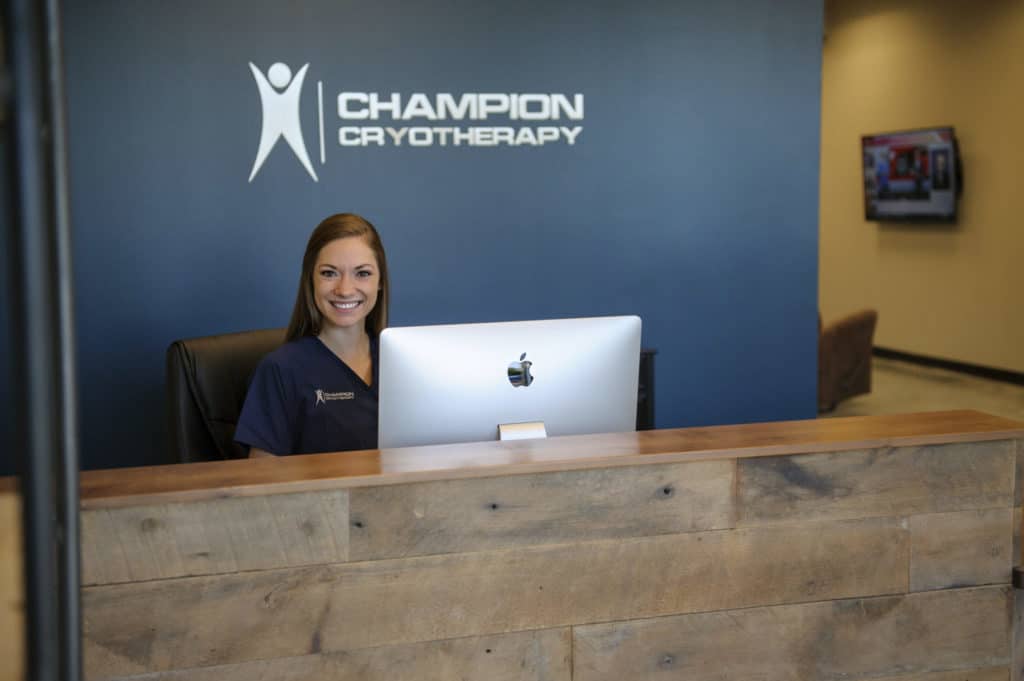 The recliners where clients sit while using the Nortec boots are a comfortable worn leather, as are the waiting room chairs from World Market. The navy accent wall allows the Champion Cryotherapy sign to pop. The warm gray walls provide a light neutral backdrop. Then we brought in more navy with the rug, throw pillows and art to create a cohesive feel.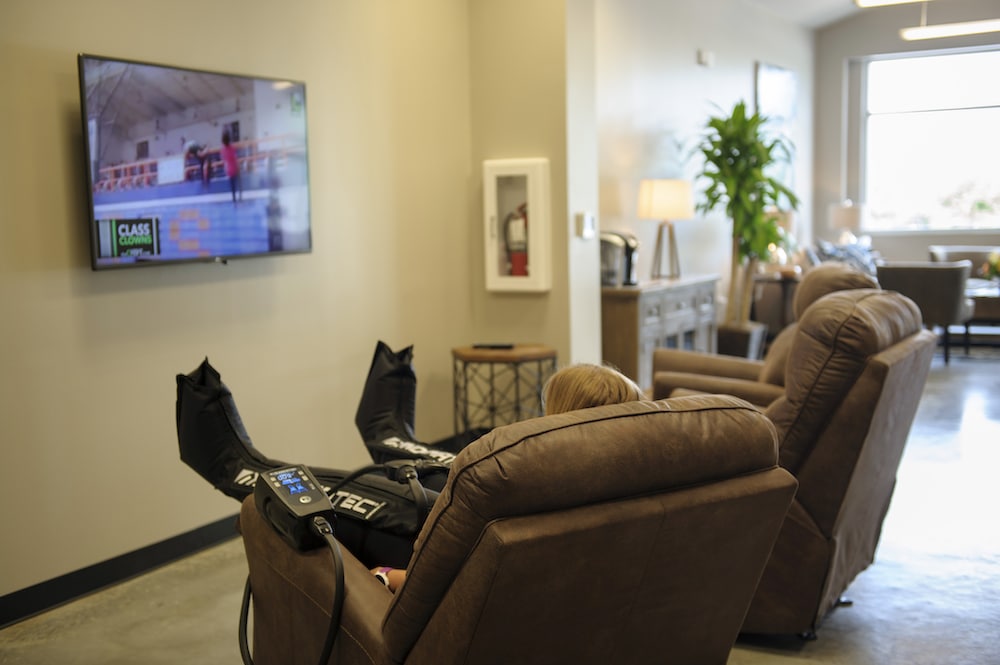 Tell your clients you care about them and create a welcoming lobby or waiting room today. You might be surprised at how a small investment can pay off big! See more of my work with commercial clients.
If your lobby, reception area or office space needs a refresh, I would love to help! Contact me.