My realtor friend with a million dollar listing called me with this problem:
"I have a client who loves this house but she really wanted a white kitchen and the cabinets are oak with a dark espresso stain. Can you help her visualize the kitchen with white cabinets and subway tile?"
My response? "Absolutely!"
I took a photo of the kitchen and with my computer software I changed the color of the cabinets to Ivory White by Benjamin Moore to go with the sage green/gray walls that were staying and added white subway tile. I left the original granite because they wanted to see what it would look like with the white. I dropped in some new clear glass pendants and new stools to update the look.
Here is the original photo: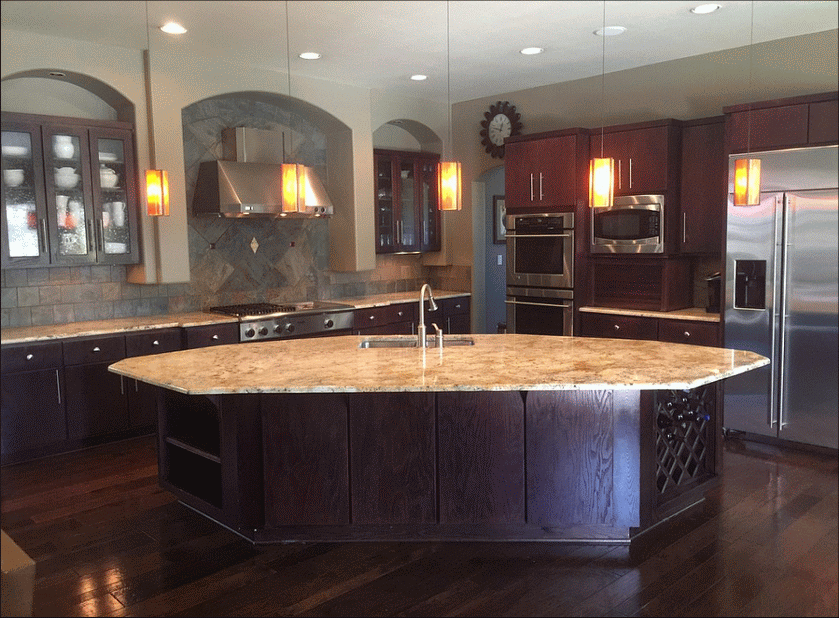 Here is the rendering with the suggested changes: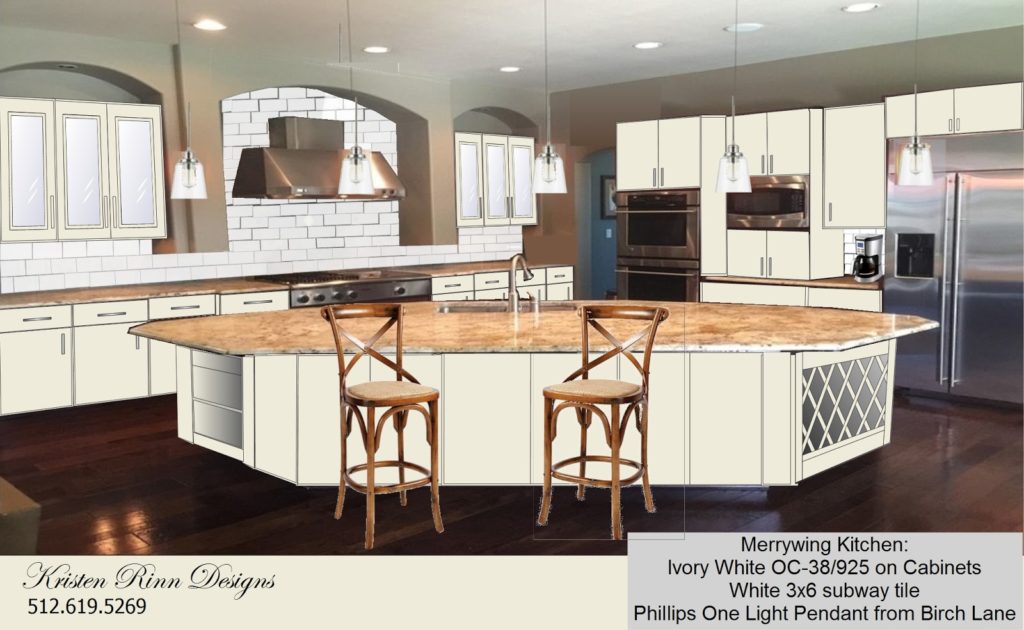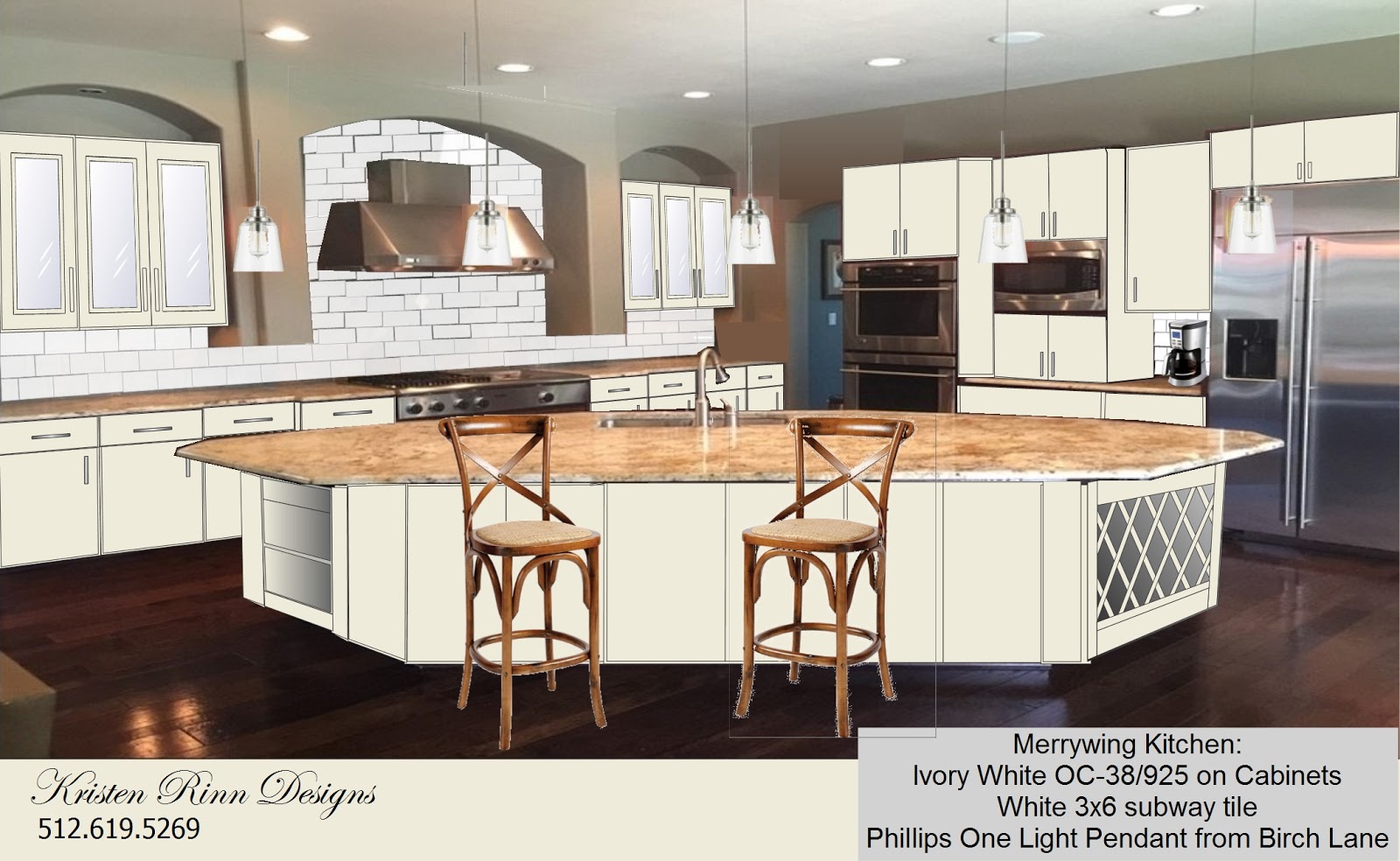 My realtor friend showed her client this rendering and got the sale. Yea! Are you wanting a kitchen or bathroom makeover but are afraid to pull the trigger because you can't visualize the final product? Let me help you!
Call me for a free 15 minute consultation and we can discuss your options.